Don't try to re-invent the wheel, use what works, Point of Purchase Signs Work!
Point of Purchase Signs Charlotte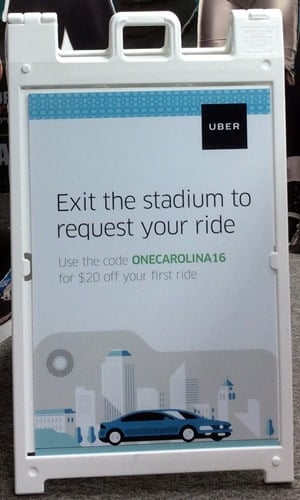 POP (Point of Purchase) signs encourage additional sales at the checkout counter. POP signs greatly increase sales and profits at the register, they can't be overlooked!
A-Frames
A-frames, aka sandwich boards, can be printed in dry erase for easily changing the daily message. A-frames are lightweight for mobility and indoor use or heavy-duty for outdoor signage.
Counter-top Displays
Shrink your product signage down to counter-top size! Sign miniatures replicate your message and enhance your impressions. Plastic signs can be molded as a stand-alone sign.
Light box Displays
Full-color LED displays will drive attention to your products. Small enough to stand on the counter or large enough to hang from the ceiling, light box displays are excellent POP signs.
Window Displays
Enhance your interior window with removable vinyl graphics, custom displays and fabric banners. Utilize the entire footprint of your storefront to encourage additional purchases.
For ideas on how POP signs can help your bottom line, call Heritage Custom Signs & Displays!
---
P.O.P. Signs Gallery
---
Customer Review via Google+
From the moment I walked in the door at Heritage, I was listened to and taken care of. I was provided a tour and an unforgettable introduction explaining how business is conducted. James has played a huge role in helping me create and deliver high quality work products, and my clients are ecstatic! Heritage will forever be a resource of mine! Robyn Riedlinger
Read More Reviews...
Visit us at 2731 Interstate St.
(between Billy Graham Parkway & Freedom Dr.)
(Google map)