Testimonials & Reviews
---
Our company has worked with James Zambrano at Heritage several times now and every time has been a great experience. They are always quick to reply to my questions and will always take the time to ensure the final product is the best. We will always use Heritage for our printing needs. - Chelsea Murray
---
---
Great job on creating my first trade show display. Very easy to work with Heritage Custom Signs, I highly recommend them! Time from start to finish was about 2 weeks for 8x10 booth design and production. - Brad Goodman
---
There is no words that can express the gratitude we feel with working with James from Heritage Custom Signs and his team. From beginning to end the service was excellent. The quality of the print and branding suggested was amazing. We received so many compliments on the branding and it really set the tone for our Conference . We thank you so much for Transforming the space and making our conference a success!!! Thank you! Cheers until the next event. - Angela Portalatin
---
We are very pleased with the final result of our mural project. I would also like to compliment Jeff Huckstead for the excellent service he provided to us during this project. We look forward to working together with Heritage on the next project. Thank you for the superior service your company provided to us. - Beth Sandberg
---

I cannot thank Heritage Printing enough for making the decor for our signature event, Dine-N-Dash, possible. With just a few weeks before the event, they were able to produce everything we needed to transform the National Union Building into a pop-up museum and restaurant. Jeff, the project manager, worked to ensure that even with a tight timeline and budget, that we'd be able to get everything done, offering suggestions on how to make everything happen and working with the design and production team to ensure that everything would be ready in time. The design team was amazing and took very little and made elements that were beyond our expectations for the event. I'd also like to thank Kyle, our point of contact at Heritage, and Steve, the lead installer. Everyone I interacted with was pushing hard to make our project happen, and I could not be happier with what they were able to bring to life. Will absolutely be using them for all of our design/event needs in the future - they are far more than a sign company, but a full-fledged design and branding team, to boot! - Jeanette Morelan
---
I had a wonderful experience with Dean Gass of Heritage. He was so accommodating and friendly, whilst offering excellent service and solutions. We are located in Honolulu, Hawaii and one of our largest clients had a very fast-paced request that Dean and his team delivered on. Dean worked with us outside business hours to help us deliver. Thanks to Dean and team, we believe we have now secured an excellent east-coast partner for us. - Susan Trigger
---
We have used Heritage Printing many times and each time they have provided unrivaled satisfaction and quality services. The customer service is truly #1. Dean Gass was extremely helpful in sorting our the details on a recent job, and had the project finished and delivered quicker than expected. - The Institute for Financial Markets
---
Words cannot express my gratitude to Heritage Printing! James and team really saved us during a large scale project that took place in the US. We had one week to deliver large format prints to a retailer and Heritage Printing was there for us, returning emails on the weekend, coordinating several job prints and making us feel that we were their top priority. Very professional and very easy to work with. The Quality of the printing was some of the best we have seen. The packaging and delivery was perfect. Everything well wrapped and packaged with no damages. Thank you again to Heritage Printing for making us look good to our customer. I highly recommend them to anyone doing any printing, especially large format. - Regal ideas Inc.
---
From the moment I walked in the door at Heritage, I was listened to and taken care of. I was provided a tour and an unforgettable introduction explaining how business is conducted. James has played a huge role in helping me create and deliver high quality work products, and my clients are ecstatic! Heritage will forever be a resource of mine! - Robyn Riedlinger
---
Jeff, Our welcome banner is beautiful! You really made a lot of people smile and feel welcomed when they reported to their new office. It was such a nice surprise for them! Thanks for your speedy work in a few short days! - Kim Purdy
---
I originally sought out Heritage Printing because of all the consistent, great reviews and the fact that this company is Veteran Owned - and they delivered beyond my expectations. Working with Dean was a simple, speedy and seamless process. The Satin Coated, 2 Sided Flyer's had smooth lines and Digital Color that really popped. Dean and his team showed their real expertise on the Banner Configuration. I had brought in two signs that a different printing company had butchered just before a very important conference last year and the team at Heritage told me exactly what was done wrong, why certain material choices and lengths were not acceptable and the right way to print the banners so we could get the best value and refill the stands with a new design in the future. We were able to approve the final proof and have them sent to our office in organized bags in only 3 business days. The quality was impeccable and they really made a visual impact in driving customers to our booth at our Annual Conference. This is a one stop shop for all of your companies marketing needs. We will undoubtedly return and use Heritage Printing again for our next Business Development Campaign. Thank you for your professionalism Dean. It was a pleasure working with you. - Matt Hawes
---
James Zambrano and his team went above and beyond for our company. The results were phenomenal and they were very easy to work with. Highly recommend you use them if you are in need of marketing materials. - Mike Dombrowski
---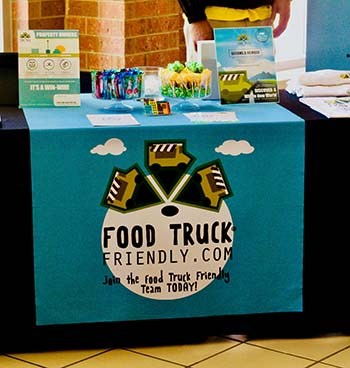 When I found Heritage Printing it was like a golden treasure from what we are usually use to seeing. When preparing my company for events it gets very stressful and tricky when dealing with online companies because you never know what your going to get or if they can make the shipping deadline. Well unfortunately, I ran into both of those issues. This led me to looking for a local printing company and I stumbled upon Heritage Printing and it was such a blessing. I spoke with Jerry and he took my project into his hands and made it all happen for very reasonable pricing at the last minute. I needed items that are pretty time consuming for other companies but Jerry was able to deliver them flawlessly and within 24 hrs of payment. I shot him over the files from my graphics team and he brought them to life on the "Banner and Table Runner" I needed for this event. Not only were they able to deliver the product soon but the best quality I've seen in a long time. After the event was over I had no option then to thank Jerry for saving me! Not to mention, when I picked up the products, he took me on this amazing tour of the facility that will drive you completely crazy because if you are a thinker and creator like me, you will find that anything is possible with Heritage Printing. This company is not just another "Print Shop" or "Printing Company" they are a huge family of creators and thinkers, and when it comes to printing those words are gold! I will continue to support them through our efforts of doing business forever. We are grateful for such a company that is as great as this one. Heritage Printing is not a franchise with employees but much much more. - Food Truck Friendly
---
We have worked with Heritage on several projects and have always found them to have superior customer service, offer quality products, and always meet deadlines. We recently worked with Jeff Huckstead on a project with a really tight deadline and he made it happen. Thanks, Heritage! - All Children Reading: A Grand Challenge for Development
---
The folks at Heritage came up with an excellent solution for our trade show needs. Their Event Tower was the perfect, light-weight, modular solution that allowed trade show booth visitors access to product information while waiting for our very busy staff. The high-quality printing on the PVC tiles ensured our product pictures and graphics stood out from the mundanity of most trade show booths and attracted a high quantity of visitors who otherwise may have passed by. In just two days, I had about four or five vendors at the show inquire about the towers for their own booths and I was very happy to turn them on to Kurt Matheson and the folks at Heritage. - Carl Clegg
---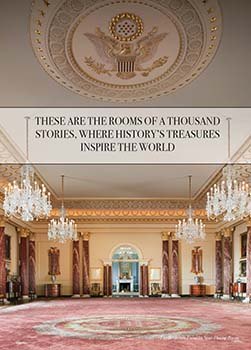 We lost our normal printer and reached out to Heritage in a panic. It was not the easiest of jobs, but their customer service and final product was stellar. Everyone I spoke to was so helpful and the Project Coordinator, Dean, really saved us! Thank you Dean. We will be back :) - Jessica Wallace
---
Great work on our project. From design fixes to installation. Great response time and dealt with issues quickly! Thanks! - Eric Chapman
---
Fast, reliable and price-competitive. Not bad for an organization working on a budget. Jeff is easy to work with. Quality of finished products first class. - Jack M. Karako
---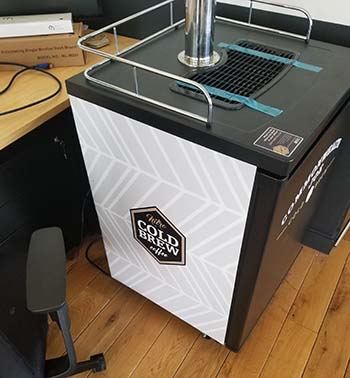 Jeff was great. Very helpful and got the job done in a very tight time frame. Thanks again for all the help. - Alex Lubinsky
---
Had a great experience with Heritage. Jeff was very good to work with. - Paul Shannon
---
Accommodating and professional print shop with high quality printing. Dean was very helpful and ensured our client's needs were met. - Jessica Shippee
---
EXCELLENT quality, professional service. We are very happy to work with Heritage and continue our business relationship! - Simona Uza
---
They did a professional job very quickly. Jeff Huckstead was great to work with - St. Marys Health Dept.
---
Jeff + his team were a pleasure to work with! Their collaboration and expertise made the design and installation a true success - delivering a great end result on a complicated project! - Marisa Brown
---
Jeff did an excellent rush job on my project to honor several recently passed veterans of the INF treaty. In less than 48 hours he took my idea and turned it into a reality, delivered! I look forward to working with him again. - Justin Lifflander
---
Jeff did a bang up job producing our "INF (Intermediate Nuclear Forces Treaty) Heroes Posters" in time for a special event we held to honor some tremendous contributors to a safer world who are no longer with us. Thanks, Jeff!! - Charles Haver

Quality work and responsive team! - Dominique Foster
---
I worked with Heritage for the first time to print a banner for a fundraising event. I had a great experience working with Jeff! Just after my order was submitted, Jeff called to make sure everything was accurate and sent over a proof for review. He even followed up with a tracking number and to make sure I was satisfied with the delivered product. The banner is beautiful and great quality. I would absolutely recommend Heritage! - Maddison Bozel
---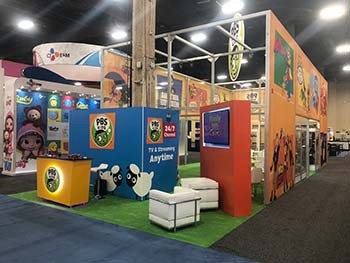 James is an absolute rock star. I couldn't be more thrilled with the work he put into our project and his attention to detail. The prints showed up exactly to spec, vibrant and beautiful. I could not recommend James more for any printing needs! - Alisa Dixon
---
Great service and quick turnaround. That's what you need in our line of business. Jeff, Jerry and Kyle were super ! Thanks. We will definitively use you guys for next year event. - Francesco Prandoni
---
I've been working with Heritage for over 3 years now and they have always turned my orders around in 48 hours or less. It's a pleasure working with them, especially James Zambrano, who is a very conscientious worker. - Kenneth Mcghie
---
Our annual conference was held at the Charlotte Convention Center and we worked with Heritage Printing & Graphics on our large format signage. The signage looked AMAZING and Lamar was absolutely wonderful to work with! Very attentive and made sure that everything was installed perfectly. We will be working with Heritage Printing & Graphics next time we are in Charlotte. Definitely recommend! - Maggie Langan
---
Heritage has always been a pleasure to work with. James Z. always guides me in the right direction with my ideas, and helps get the most out of my money for each project. - Dustin Hatcher
---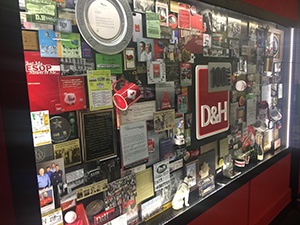 I was creating a shadowbox to celebrate my company's 100th anniversary. I needed a 'wow' factor, a centerpiece to surround all the memorabilia and photos. I found Heritage online and was impressed with their CNC cut dimensional signs; it was a lot like I had envisioned to match the depth of the tiered objects going in the box. James Z. managed my job, and was in constant communication with me, giving me options as he quoted it, updating me on the status, and even sending me a couple pictures of the finished product before it shipped (one attached). We were on a time-crunch, very close to Christmas/New Years and I had an unveiling deadline of Jan 5. Heritage turned my order around incredibly fast and the custom sign arrived before the date I requested (which was already unreasonably tight). I was impressed with the quality of the cuts, the attention to detail and the craftsmanship. It was mounted well and installed easily -- the cleat was nice and level and didn't require any alterations. It's truly a work of art. I highly recommend Heritage; I entrusted them with a VERY important piece under a tight deadline and they delivered and exceeded my expectations. - Kyle Trovinger, D & H Distributing
---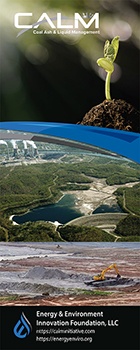 We were a "walk in" client with an urgent need for banners and business cards. Kurt did a great job listening to our needs and process the order. Very much appreciated! Thank you to Kurt and the rest or the Heritage team - Chris Hardin, CALM
---
I worked with James on an 8x10 step and repeat for a client event and couldn't have had a better experience!! He was extremely quick to respond to my emails and calls and had the step and repeat ready for pick up even earlier than promised! I'll be using Heritage again! - Elisabeth Connolly
---
The best customer service and printing service in DC. James Zambrano is very nice and super helpful. Always deliver the best results! - Sharmendra Devkota
---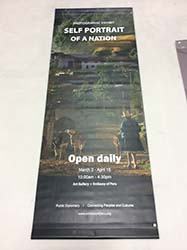 James and his team were great to work with! They were very responsive, timely and produced a great product. We will use their services again. - Annie Dragolich, Peru Embassy
---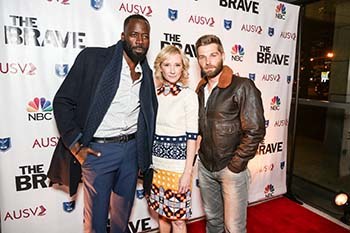 Academy of United States Veterans hosted Veterans Week celebrations with special guests U.S. Secretary of Veterans Affairs David Shulkin, the cast of NBC's The Brave, and of CW's Valor. We worked with Jerry Hyatt, who provided us with high-quality step and repeats for our red-carpet arrivals. Immediately upon coming to the company for quotes and assistance with selecting the step and repeat that was best for us, he approached the project with excitement and impressive expertise. Our guests were fans of the backdrop as well. They were a key element of what made our event unique and fun. They are also a veteran-owned business, which is a plus for us! We love supporting the veteran community whenever we can. We would highly recommend going to Heritage for your printing needs. - Marielle Abella , AUSV
---
Great company. We have worked with them several times and we are always thrilled with the work they do for us. James is great. He really understood the direction of our project and was able to not only help us with the logistics but with the design as well. Would highly recommend. - Elizabeth Bailey
---
James Zambrano and the team at Heritage were extremely responsive when we needed a new banner for a conference--with less than a week's notice. They went "above and beyond" to get it printed and delivered to us on time. 5 Stars! - J Voth
---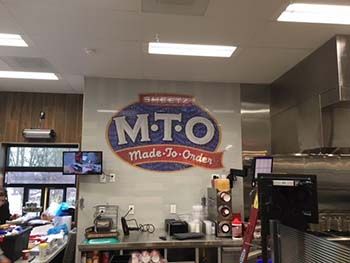 Jerry was a great help in pushing our rush project through. Our graphics turned out awesome, we are looking forward to ordering from Heritage again! - Melissa Wooten, Sheetz
---
Great service & prompt delivery. James Zambrano and his team at Heritage are great to work with and very professional. They are one of the very few who could handle our custom prints & cuts. Nice work! Thanks gang. - Nick Hooker
---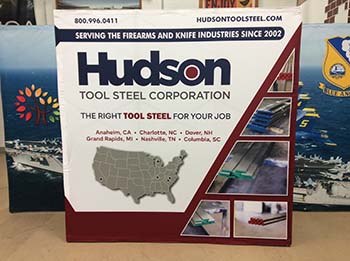 We needed a rush trade show display for an upcoming show and these guys got it done right with time to spare. I worked with James Zambrano and he was fantastic. He did multiple reworks of the design until we were completely satisfied and offered opinions which was much appreciated. Quick turnaround and quality work at a reasonable price, you can't ask for much more. I would use Heritage again and recommend them to anyone. Great Work!! - Brad Piontkowski, Hudson Tool
---
Great experience and great company. James provided awesome service! - Andre McCain
---
Jerry Hyatt did an awesome job with our order. Quick to respond to emails. Delivered a very high-quality sign product on time and at a good price. Shipping was also very reasonable. Would use again without a doubt. - Harry Fishbein
---
Heritage Printing is simply fantastic. I reached out to them from a website search and James Zambrano and his team were extremely responsive and helpful, even when we changed direction with a few weeks to go. The banner we received arrived on time and it was high quality and looked great. If I could give them more than 5 stars, I would. I look forward to using them again soon! - Amanda Von Leer
---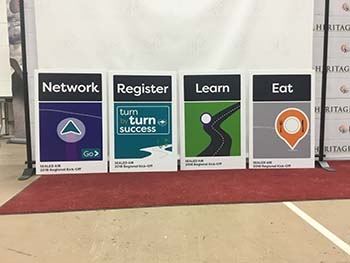 Our experience with James and the team at Heritage Printing and Graphics has always been top notch. We can always guarantee first-rate service all around. Thank you for being attentive to our projects Heritage, even when we must make adjustments! - Lauren Adiletti, Sealed Air
---
James Zambrano is very professional and efficient. We totally recommend the Heritage team. They always go above and beyond to get it printed and delivered to us on time. - Annie Maco
---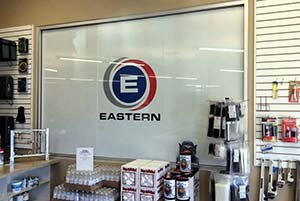 James worked with us throughout the entire project and the results were great. We are very pleased with both the look and effectiveness. - Daniel Guthery, Eastern
---
Heritage was very professional. They responded immediately to my request for pricing, and to every subsequent question I had. The sign they created was just what we needed, and they completed and installed it 2 days ahead of the projected date. I would work with Heritage again. - Tara Peele
---
Jerry was wonderful to work with! He was super responsive, proactive and took care of all our needs, including delivering our material to the event space. Everything looked great. - Lyutha Al-Habsy
---
We have worked with Heritage on several projects. James is outstanding. We had to make several last-minute changes to the project we were working on, and James always adapted and helped us make it happen! I would highly recommend using them for your printing and graphic needs! - Tim Morris
---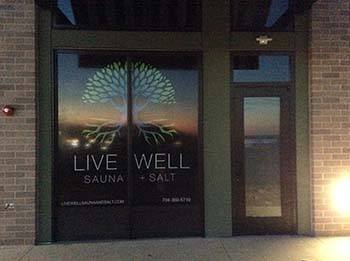 I had Heritage produce and install custom graphics at my business. Jerry Hyatt was able to take my idea, enhance it, and make it into fantastic signage for my business. Their pricing was competitive, their install time excellent and overall service was great. Would recommend them highly. - Logan D, Live Well
---
Using Heritage Printing for our signage needs was easy, seamless and fast. Jerry was super responsive in having answers to all our questions and knew exactly what we needed. We at S&ME are very happy with the product quality and efficient service. Will use them again for future needs - Kelly Wilson
---
We had an incredible experience with Heritage Custom Signs & Displays! James Zambrano was quick, helpful and professional. The signage they delivered to the site for the 300-person conference, we are producing is beautifully printed and expertly crafted. I loved working with James and we will absolutely be using Heritage again! Thank you! - Kylene McGuinness
---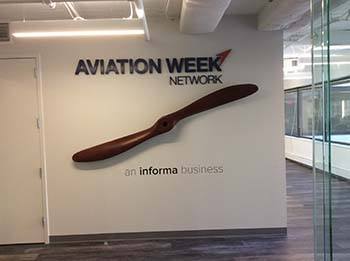 Jerry Hyatt was such a pleasure to work with. From the very first phone call until after the installation, he was always checking in on me letting me know exactly what was going on and always available whenever I called with any questions. I will recommend Mr. Hyatt to anyone that is looking for these services - Denise Johnson, Informa
---
I have worked with James Zambrano and Steve Bailey many times now and every time I work with them everything is perfect. They are easy to work with, accommodating and the product is always perfect. I could not recommend them more - Sarah Lopez
---
Heritage Printing is the BEST!! Kurt Matheson was totally awesome to work with; he ensured we had the best product possible!! Thanks!! - Shawn-Allyce White
---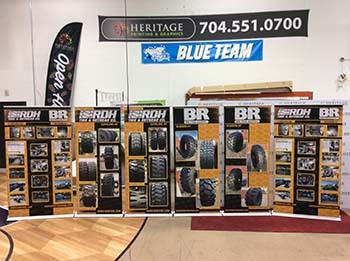 When it is was time for us to update our display I had a rough concept in mind and at least knew the type of display stands I wanted. Looking online I found Heritage and several other companies in the Charlotte area, all had good reviews, but Heritage was the only one that had a showroom and invited me to visit that day with no appointment! That was great considering we had a tight schedule to work with. When I showed up I met Jerry Hyatt, who was taking me right around to show me what they could do, and I was extremely impressed. After the tour we sat-down to discuss the project and what I was looking for. What I thought I had well thought out, really wound up being some pictures and a layout idea with very little else. This did not phase Jerry a bit, and he went right in to throwing out some ideas and thoughts on color and graphics that could be used. He really was able to make me feel at ease with the process and get it moving. When I left that day Jerry still had very little to work with and I was nervous about how this was going to go with our timeline. 5 days later I get an email from Jerry with his first draft and all I could say was WOW! I couldn't believe what he had done with very little information to work with. After a few tweaks, we were approved and ready for print. All said from start to finish the whole process was 3 weeks, which was outstanding turnaround. The displays themselves were amazing! They turned out so much better than we had ever conceived of having. That was all thanks to Jerry Hyatt and his great vision and work. Since then we have done 7 trade shows and have been complimented every time on these displays. I would recommend Jerry and Heritage to everyone for their needs. I look forward to working Jerry again. - Zach Williamson, RDH & BR Retreading
---
Jerry Hyatt and his team were great; able to turn around our order efficiently with a great result. The final product looks professional and comes with a carrier bag to allow us to bring the pop-up banner with us to all our events. - Jessalyn Walker
---
I cannot say enough great things about Heritage Printing and Kurt Matheson is THE ABSOLUTE BEST!!! He ensured that our printing project was completed on schedule and with impeccable quality. This company is a class act and so is Mr. Matheson. We could not have gotten our project done in the consummate manner that we did without him. I will be a loyal customer from now on. THANK YOU, THANK YOU, THANK YOU!!! - Nikki Fleming
---
Lamar was great to work with under a tight turnaround. He helped ensure all my shipping needs arrived on time for an event in good quality - Brian Moore
---