What's more important to you, the product or customer service?
Why not have BOTH!
Customer Review via Google
"We recently used Heritage to print and install three large window sections for a remodeled Salsarita's restaurant. From quoting through design and install, our account representative James was extremely helpful and knowledgeable.
These guys were able to be flexible and accommodate our schedule, our graphics were installed prior to our grand (re)opening event showcasing this remodeled location. We will definitely use Heritage again!" - Kelly O'Dell ~ Read More Reviews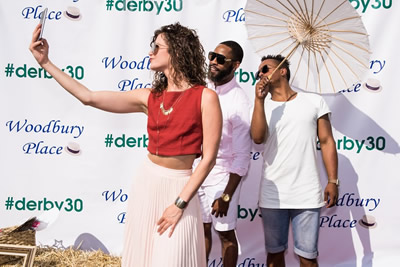 Custom Business and Commercial Signs Company Charlotte
We're purposely located at 2731 Interstate St. in Charlotte, close to a USPS hub, major logistic providers, and the airport.
We are your Sign Company! We manufacture your custom business signs and custom banners and 2-Day ship to 30 East Coast states and overnight to almost anywhere. When you Google "sign printing near me" it's important you get what you need, and have it delivered on time. We make attractive signage and offer sign installation or have it delivered as expected!
Our facility is over 14,000 sq. ft. of sign manufacturing excellence! We excel at putting your sign, banner, or print order in your hands, on time and on budget!
LOBBY SIGNS: Standoff signs with dimensional letters, LED lighting and custom logos. Installation available.
WALL WRAPS & WINDOW GRAPHICS: Design, print and install interior wall wraps, wall murals, window perf and non-slip floor graphics.
STEP AND REPEAT: Color Matching Guarantee! Large or small, we make step and repeat cloth banners and signs.
DIMENSIONAL LETTERS: Laser cutting/engraving and CNC Routing, we custom cut signs to smooth, exact dimensions, especially dimensional letters!
EVENT SIGNS: Fabric banners to retractable banner stands, we make signs Charlotte!
We Believe: In honoring God, uplifting our families, supporting our country and investing in a bright tomorrow for the next generation.
A Custom Business and Commercial Signs Company in Charlotte NC, Washington DC and Southern Maryland
Properly designed and produced signs establish an identity that is intended to be positive and impactful. A sign may remind us of a person, product, event, brand or company. When it comes to business and commercial signs, their role is significant as they are one of the most effective means of communication to express and help your customers and potential customers find your business or consider walking into your business. Commercial signs may represent your services, product, brand, venue or business to new and existing customers and allow a business to effectively convey a message.
If you are a newly launched company or a well-established business, you are constantly trying to find ways to be more visible to your target audience. This could be to show your presence and direct customers to your establishment or communicate a promotion or service. Established sign shops and sign companies like Heritage Custom Signs & Displays can help you in branding your product or business space to boost sales and increase the customer base.
Custom Signs and Custom Banners
Based on your business needs, we offer custom signs, custom banners, event displays and other large format printing to meet your unique needs and applications. We deal with all aspects of the process- from design to manufacturing, to delivery and install.
It is important to get your custom signs, banners and environmental graphics produced, delivered and installed on time. With our two strategically located manufacturing facilities in Charlotte NC and Washington DC we are able to produce, deliver and install your custom signs and custom banners quickly and affordably to most any place in the Eastern United States including Southern Maryland. This enables us to deliver and install your custom signs, event banners and vinyl graphics quickly and cost effectively!!
Build Your brand by collaborating with Heritage Custom Signs & Displays
Many businesses recognize that having a trusted relationship with the very best sign companies are integral to their growth. Custom signs and displays created by a professional sign company can make a big difference in a company's brand awareness and catches the attention of potential customers. A previously unknown business can become an effective brand when it gains the proper attention and visibility in the marketplace.
With two East Coast production facilities pursuing custom sign manufacturing excellence, Heritage Custom Signs & Displays is able to provide you with an unlimited number of customized options. The Heritage team of professionals excel at delivering and installing your order on time and within your budget. Some of our options include storefront, venue and lobby signs, wall wraps and window graphics, environmental signage, ADA signs, wayfinding signs, step and repeat banners and backdrops, dimensional letters and event signs and displays.
Hire a Professional Sign Company
One of the biggest challenges for most businesses is to keep attracting potential customers better than the competition does. The demand for custom signs for branding of storefronts and commercial offices is increasing, as they can be used in a wide range of settings, like retail storefronts, tradeshows, venues, conference centers, schools, universities, churches and government facilities utilizing a variety of large format printing applications like wall murals, window graphics, dimensional lettering, backlit LED signs and environmental graphics.
Get in touch with us right away if you are looking for a creative and affordable sign company in Charlotte NC, Washington DC or Southern Maryland. Our signs and banners will transform your business into a more effective brand. We are experts in custom signs, commercial signs, business signs, and custom banners. We would love an opportunity to showcase our professionalism, expertise, and creativity. Contact us today for a no-obligation quote for commercial and event signs and custom banners and all of the many other creative large format signs and display options we offer.