POKE BAR Dice & Mix
Wednesday, January 19, 2022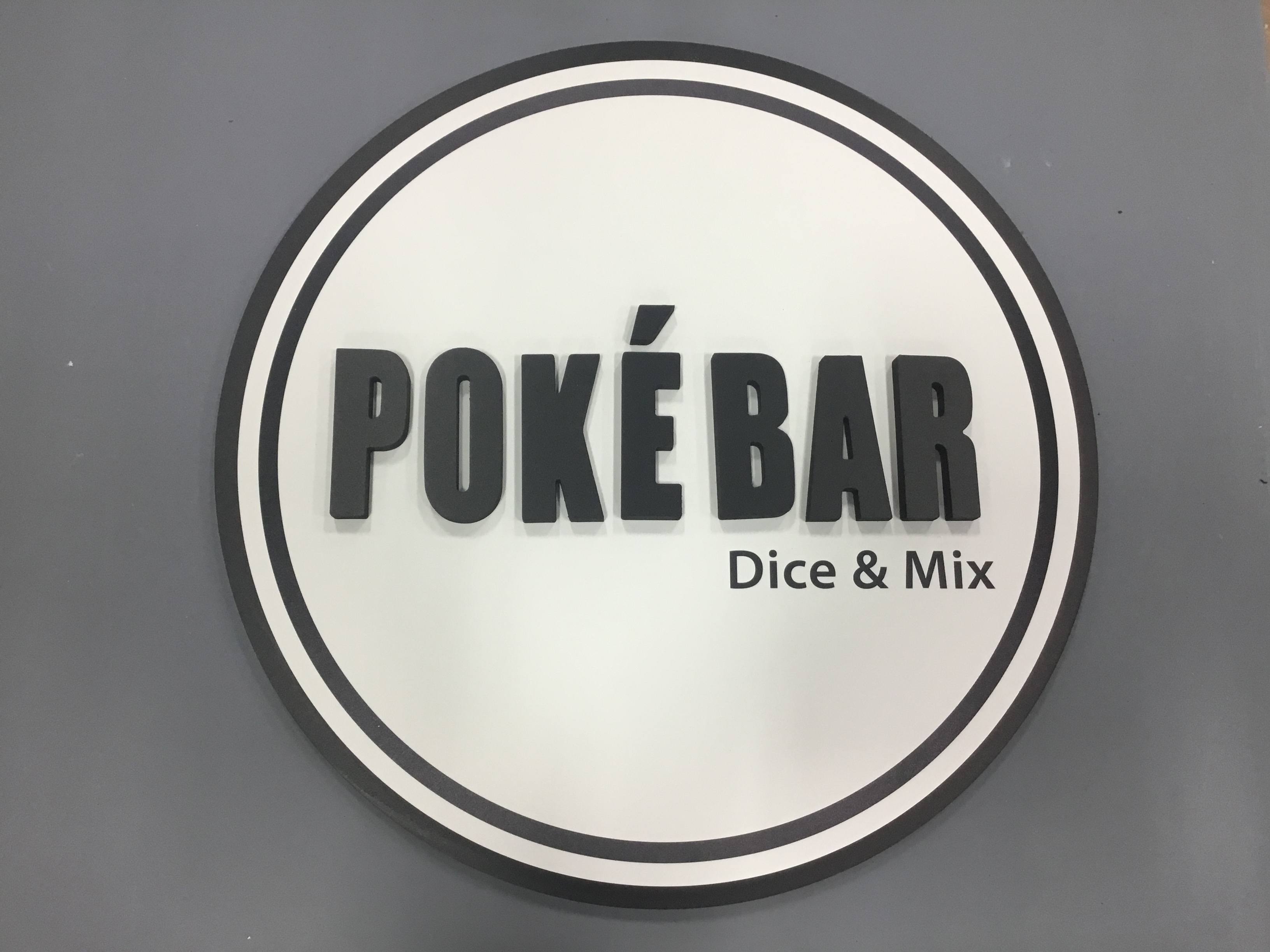 Poke is a raw fish salad served as an appetizer in Hawaiian cuisine, and sometimes as a main course. Heritage Printing, Signs & Displays Customer Service representative, Jerry Hyatt had a wonderful experience working with Jerry Turbeville on a group of 10 Poke Bar Dice & Mix custom signs. The signs were made from 0.5" PVC in 3 layers, topped with 3-Dimensional letters.
Poke Bar Dice & Mix is an international franchise with locations across the US and Canada. Our journey with fish began in 1989 when Yanagi Sushi was opened in the heart of Northridge, CA. With years of sushi experience under our belt, we found it was time to expand our horizons and experiment with what we know.

Our mission is to provide fresh, healthy food in a fast and efficient way without sacrificing quality, as well as to expand our vision of Poke Bar through our franchises and Poke Bar Family Members. Learn more at www.ilovepokebar.com
"Jerry and everyone at Poke Bar are exceptional to work with, very structured and organized, they made this project trouble-free" Jerry Hyatt.
Joe Gass
Heritage Printing, Signs & Displays
A Veteran Owned Company That Seeks To Honor God By Serving Others
1300 Envoy Cir #1305, Louisville, KY 40299 (502) 576-7599