Which Lobby Sign Will Take My Interior to the Next Level in Louisville, KY?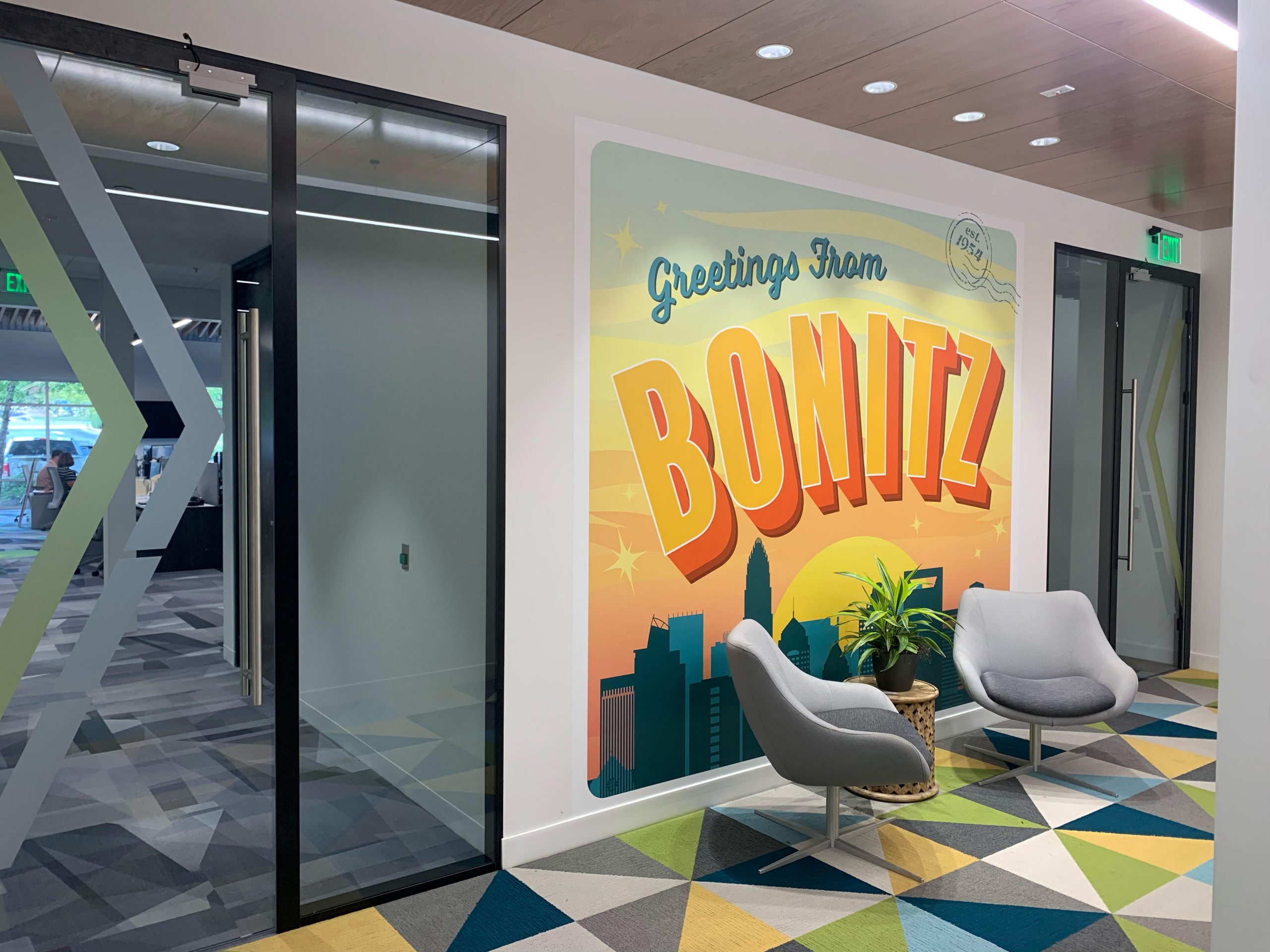 Whether you're just starting a business or giving your current place of work an interior makeover, choosing the right lobby sign is essential. Not only does it instantly draw attention and give people their first impression of your company, but having a quality lobby sign can also add a touch of sophistication and clout to any corporate interior environment. Heritage Printing, Signs & Displays offers transformative custom lobby signs that will take any professional workplace to the next level and give a powerful statement about your organization in Louisville, KY. We provide one-of-a-kind creations that speak volumes with their bold designs and unique materials – which means no two interior signs are ever alike! Selecting the right lobby sign for Louisville company, organization, event space, or other corporate interior is critical for making your branding and messaging unforgettable in the eyes of your target audience. With our helpful guide and useful tips, our talented signage experts will help you to create and install the ideal lobby sign for your office space.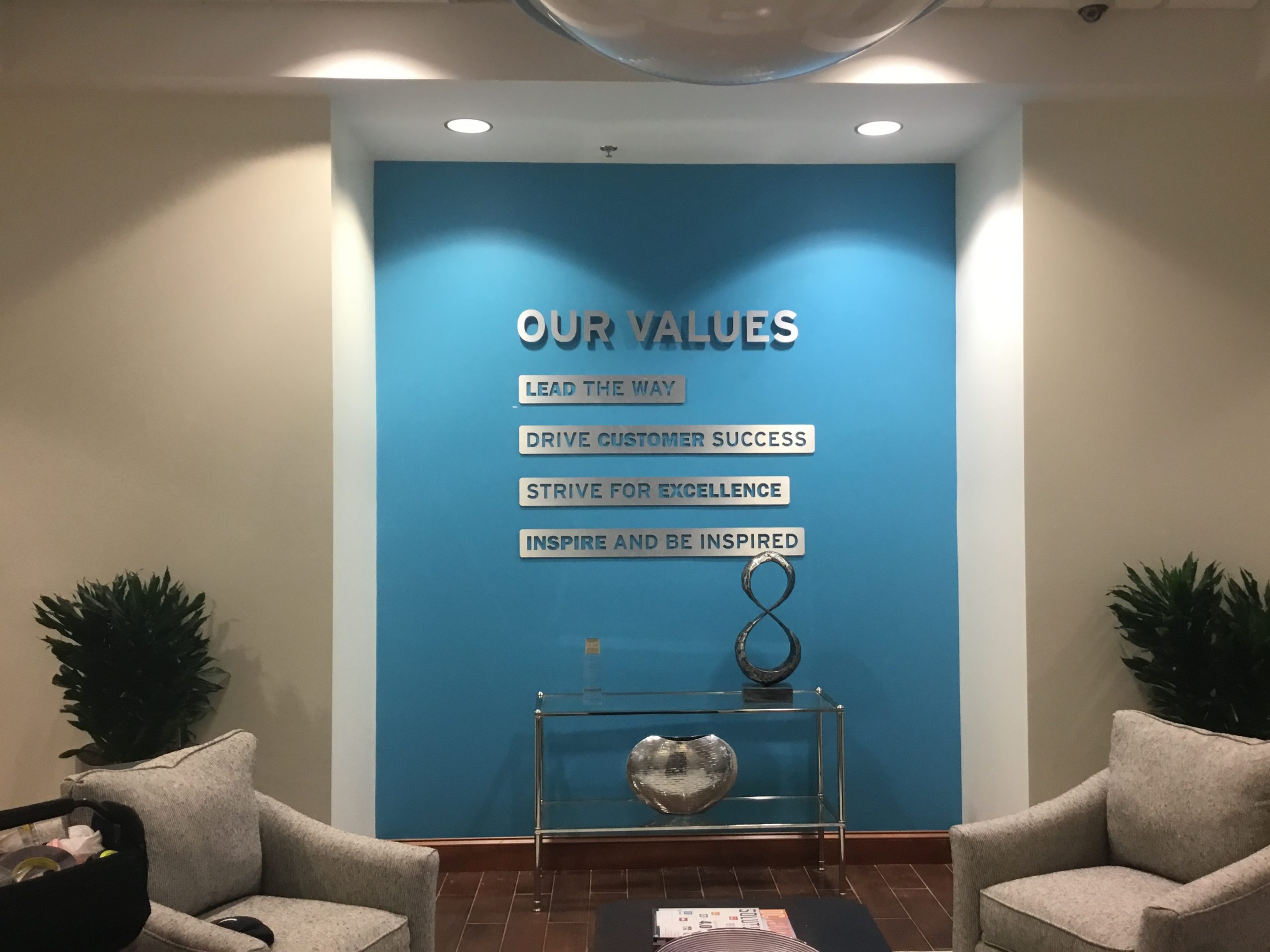 The lobby sign is the first thing that visitors see when they enter your business premises, and first impressions matter a lot. An eye-catching lobby sign can make your visitors feel welcome and impressed with your company, while a dull and unimpressive one can turn them off. The design and placement of your lobby sign should reflect your brand and create a memorable experience for your customers. Ensure the sign has a clean and modern design, uses high-quality materials, and is installed in a prominent and visible location. To ensure maximum impact for your custom lobby sign from Heritage Printing, Signs & Displays, be sure to consider the interior design of your building and our guidelines for finding the right lobby sign for you. With these tips, you can create a lobby sign that not only catches the eyes of your visitors but also leaves a lasting impression on them.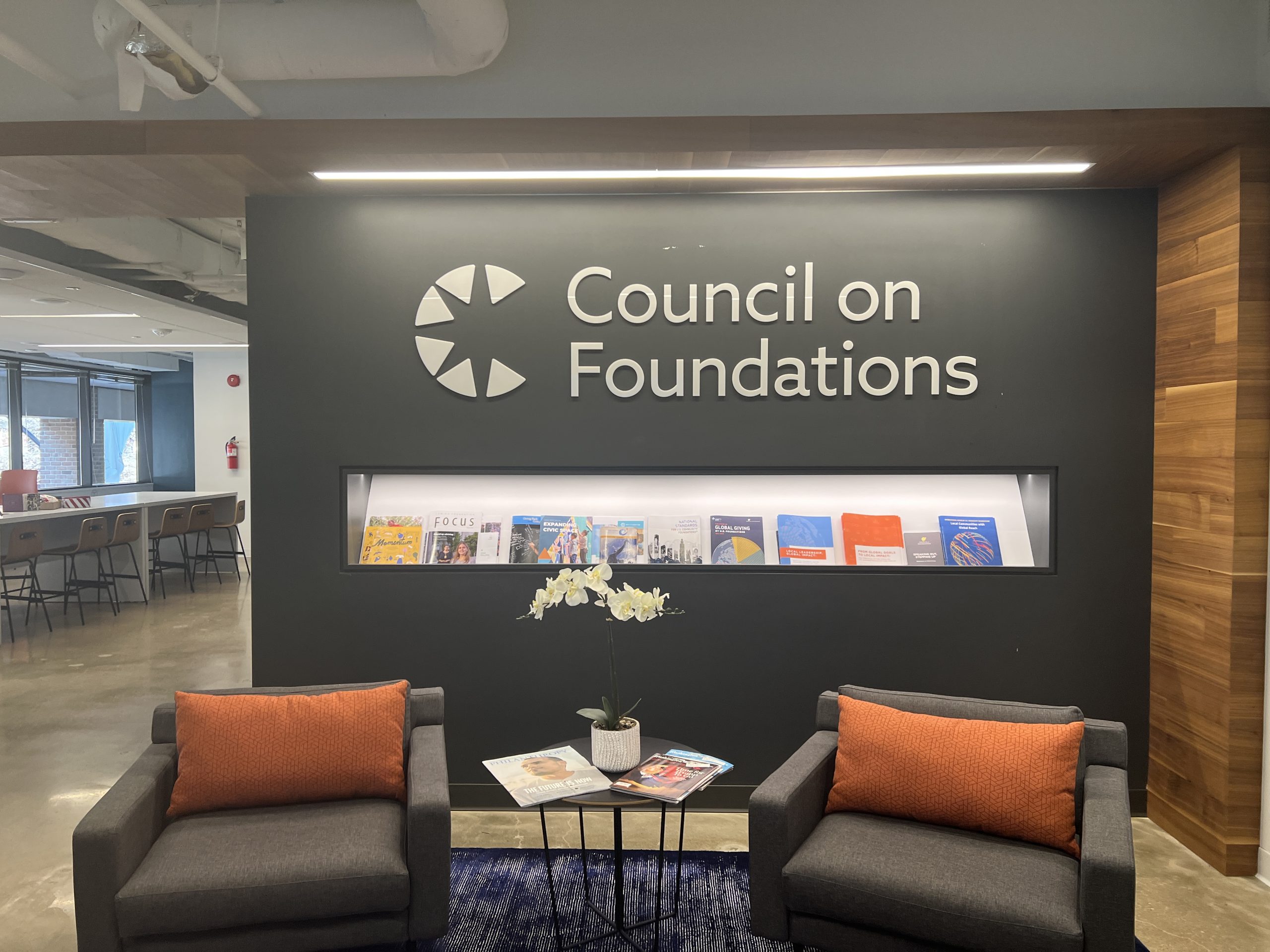 For business owners striving to create a powerful first impression on visitors and customers, a high-quality lobby sign can provide the perfect answer. Your lobby sign is often one of your first opportunities to make an impactful statement that will bring the energy of your brand to life. With the right sign design and installation experts at Heritage Printing Signs & Displays in Louisville, KY, you can create a unique, eye-catching custom lobby sign that makes it easy for everyone who walks into your space to immediately understand who you are and what services or products you offer.
An Overview of Lobby Signs and Their Impact on Interior Design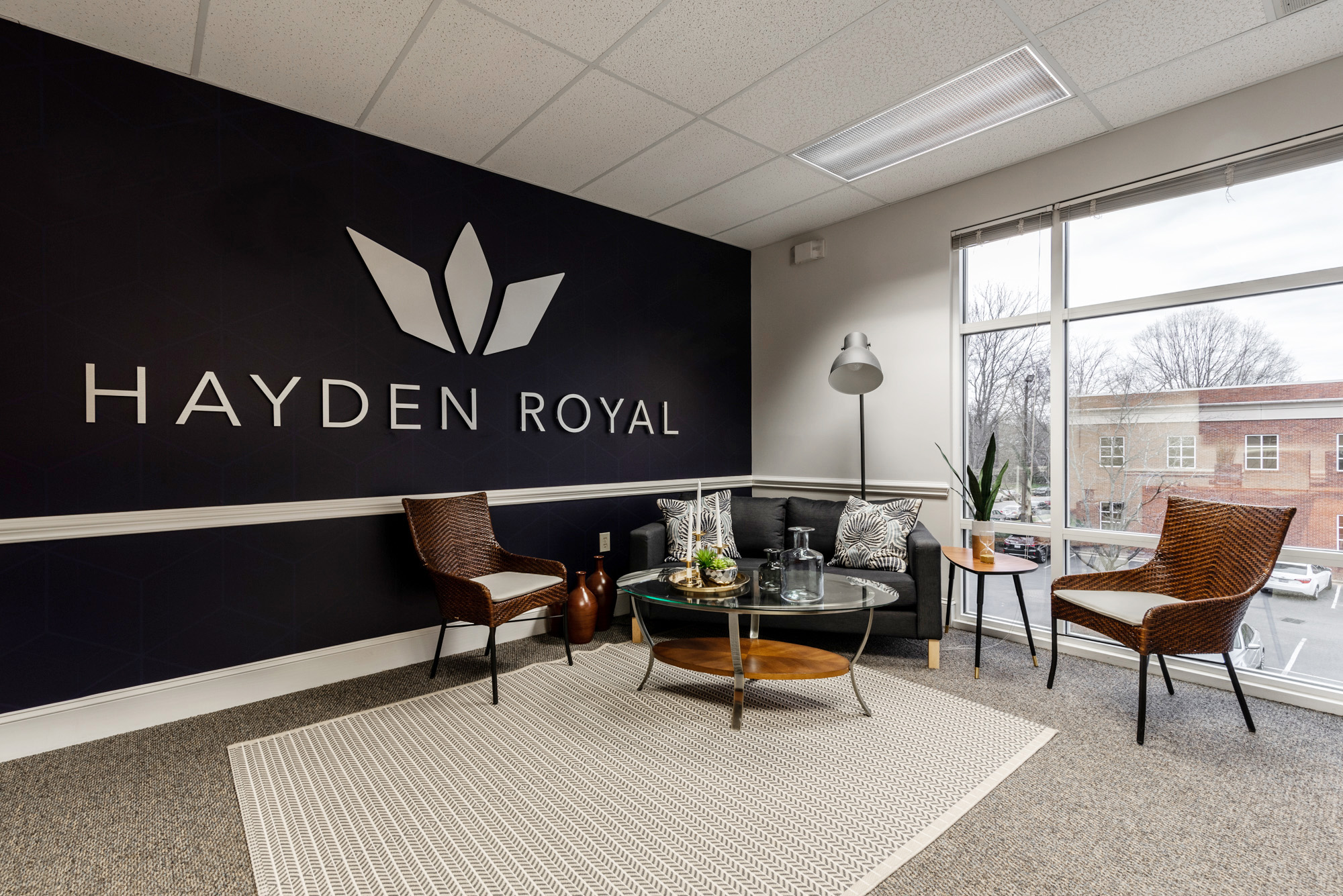 The impact of lobby signs on interior design cannot be underestimated. A lobby sign is often the first thing a person sees upon entering a building, and it can set the tone for the entire experience. A well-designed lobby sign can instantly convey a company's brand and identity and create a sense of professionalism and sophistication. It can also serve as a design element in the overall aesthetic of the space, adding visual interest and texture. The importance of a lobby sign cannot be ignored, and businesses should carefully consider the design and placement of these signs to ensure they effectively communicate their brand while enhancing the overall ambiance of the space.
Guidelines for Choosing the Right Lobby Sign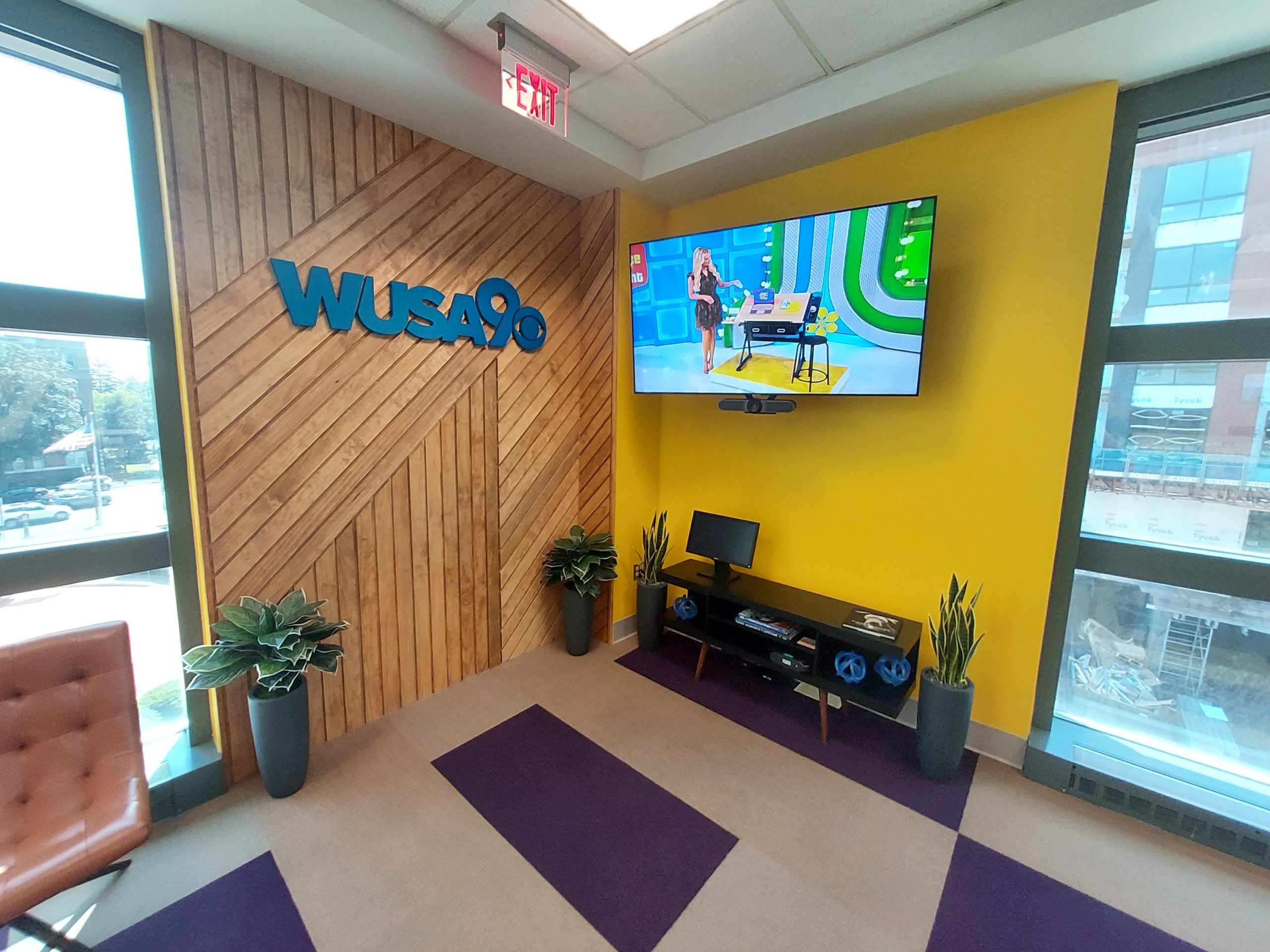 Selecting the ideal lobby sign for your business can be a daunting task, as your sign is often the first thing customers notice when entering your premises. It needs to represent your brand in a way that is professional, memorable, and visually appealing. To achieve this, there are several factors that need to be considered. First, it is important to determine the purpose of your sign. Is it simply to identify your business or to make a statement about what you stand for? Secondly, the location of your sign must be carefully considered. Will it be placed inside or outside? How will it be seen by passers-by? Lastly, the design of your sign needs to be consistent with your brand's identity. Using colors, fonts and graphics that reflect your business' ethos will give a lasting impression on your customers. Overall, taking these guidelines into consideration when selecting the right lobby sign will ensure that it effectively communicates your brand to your customers.
Common Lobby Signs and Their Effect on Your Interior Space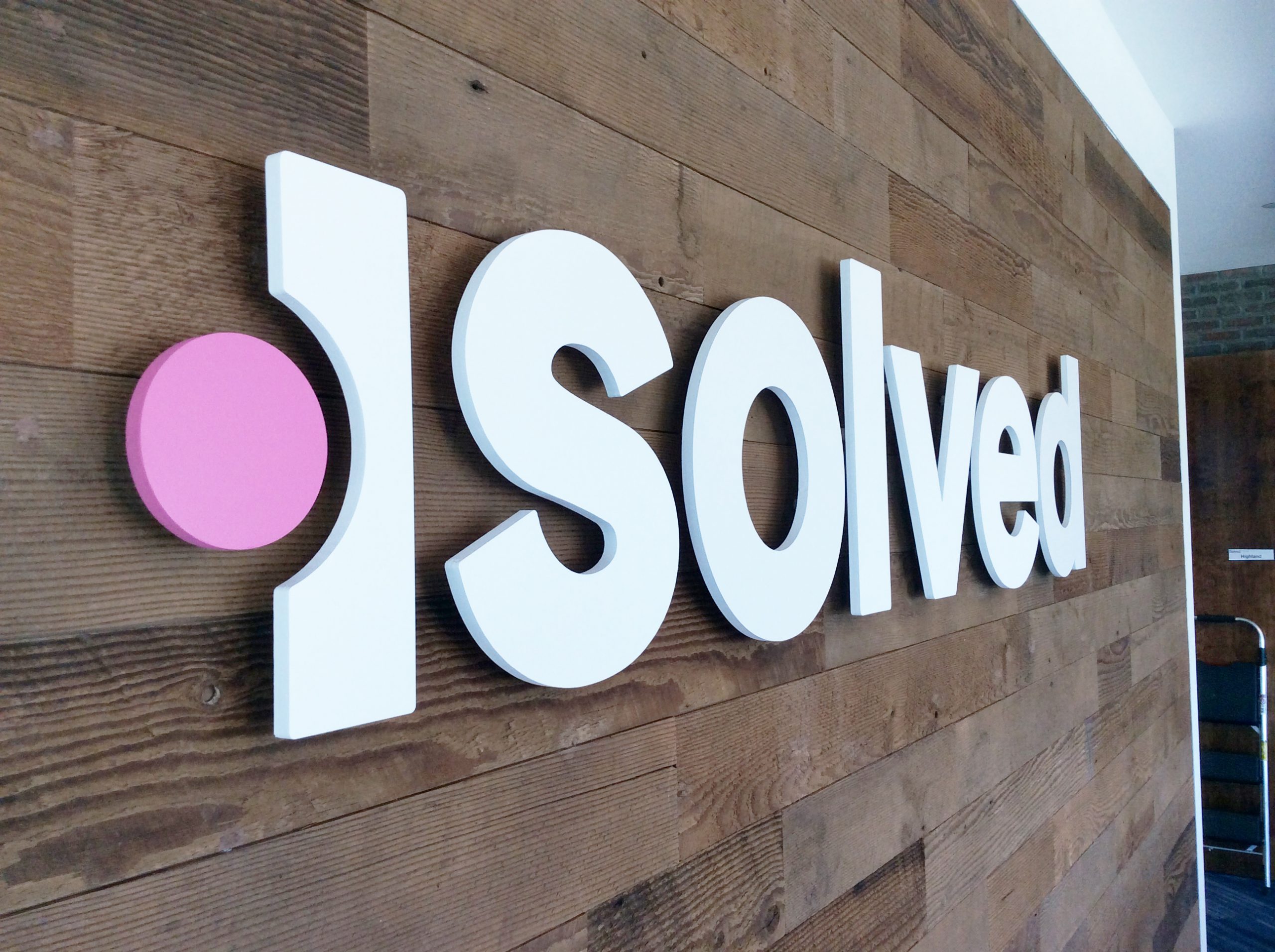 Dimensional letters are among some of the most popular choices for lobby signs in Louisville, KY. Dimensional letters are precision cut from durable materials such as acrylic, wood, brushed ACM, and even glass that can withstand any environmental factor and last for many years. Dimensional letters provide an added sense of depth and depth perception to corporate interior environment. With the right design and installation, dimensional letters can grab the attention of anyone entering a lobby and make a lasting impression on them, making your brand unforgettable as a result.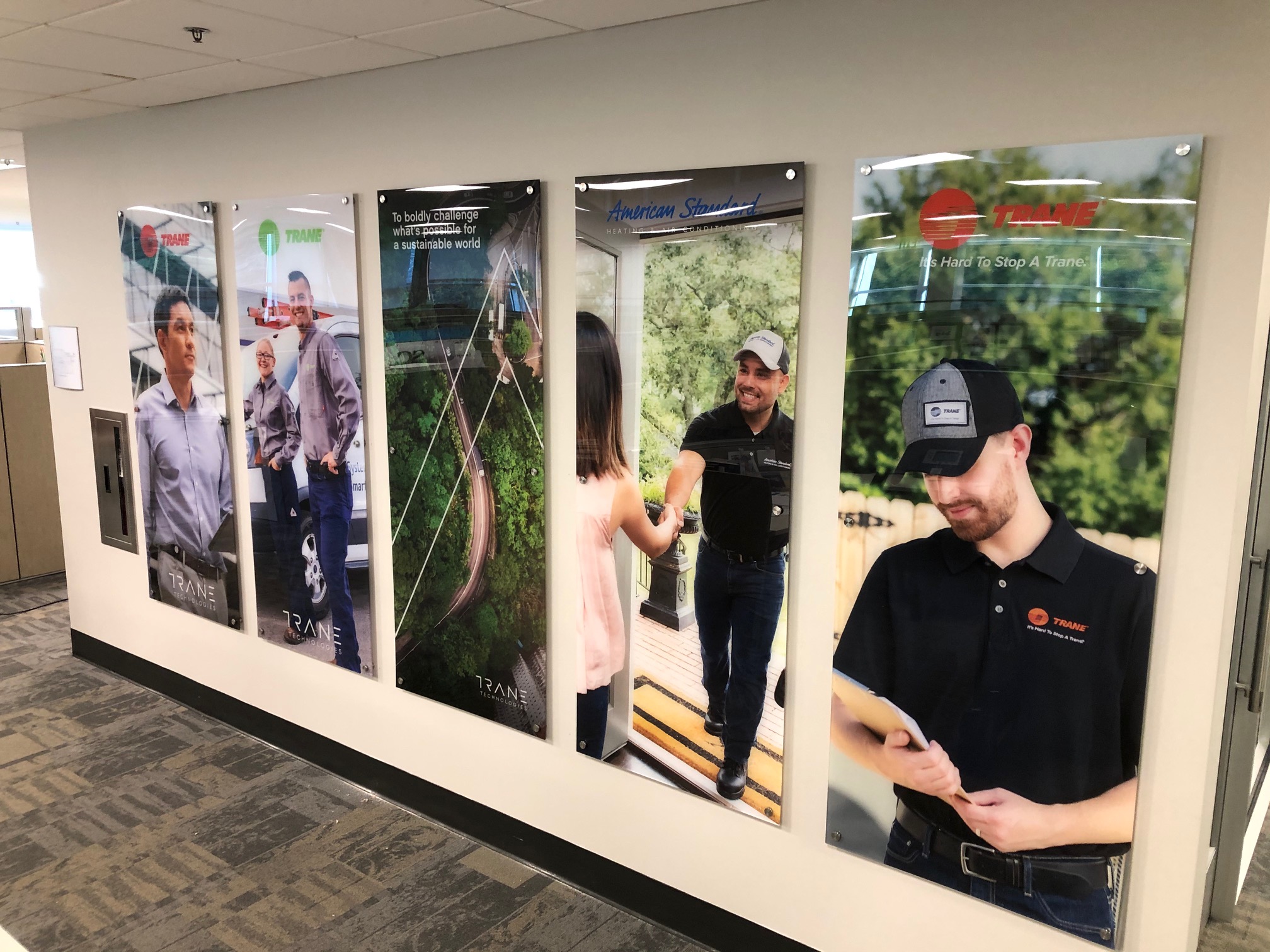 Standoff mounted signs offer numerous benefits to businesses in the Louisville, KY and Kentuckiana areas. These signs are typically made of durable materials such as metal or acrylic and are mounted away from the wall using decorative standoffs. The standoff hardware creates a dimensional effect, making the sign appear as if it is floating one to two inches from the wall on which they are installed. The dimensional aspects of standoff mounted signs add depth and sophistication to lobby spaces, creating a visually appealing focal point for visitors. These signs are customizable, allowing you to showcase your company logo, tagline, or any other information you wish to highlight.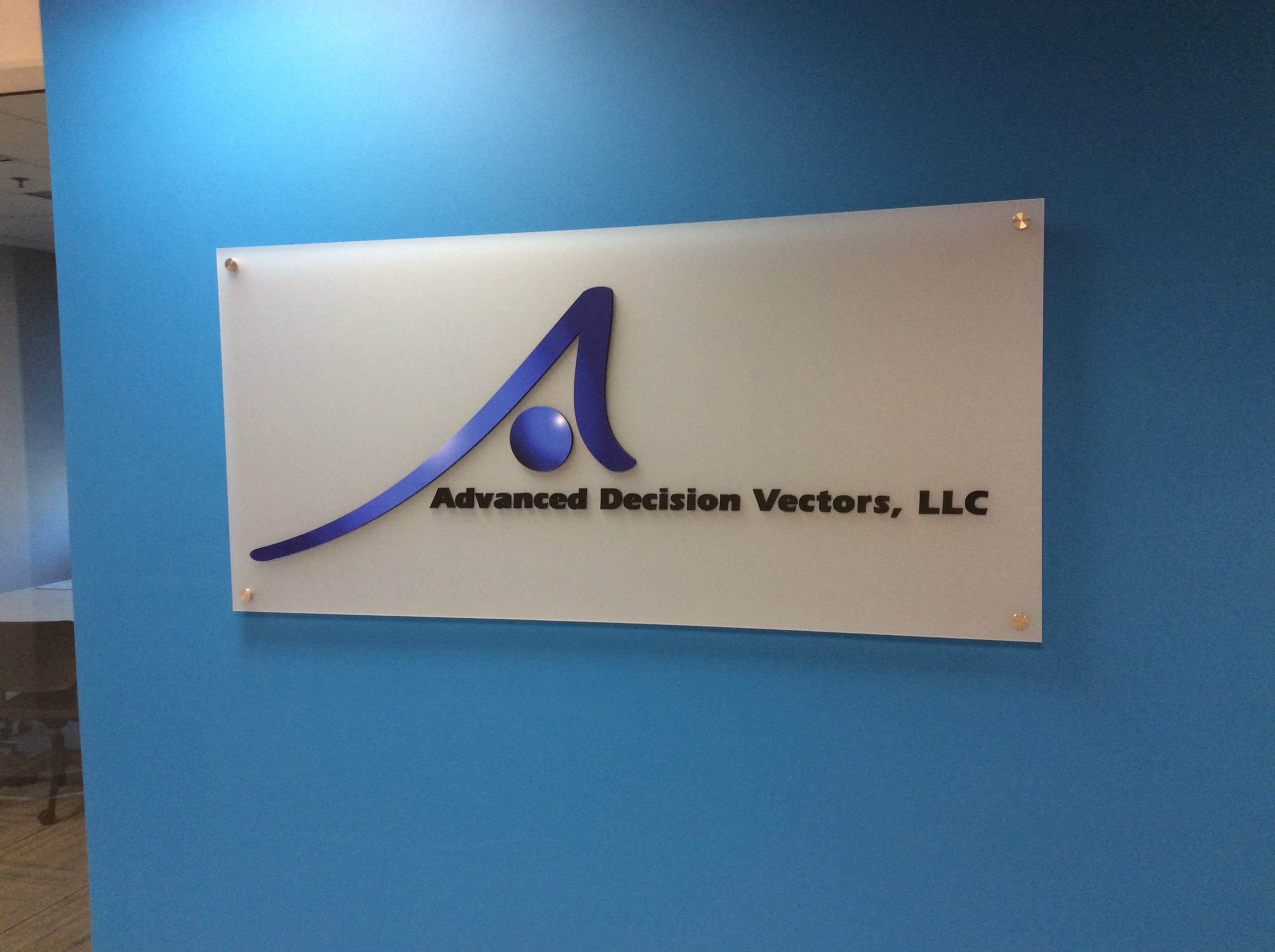 Acrylic signs, also known as plexiglass signs, are sleek, versatile, and a popular choice for businesses looking for a modern and contemporary lobby display. Acrylic signs can be customized with various design options, including different colors, finishes, and sizes. The sleek and clean appearance of acrylic adds a touch of elegance and sophistication to your space. Whether you choose a clear, frosted, or colored acrylic sign, it will create a visually appealing focal point that commands attention and leaves a lasting impression.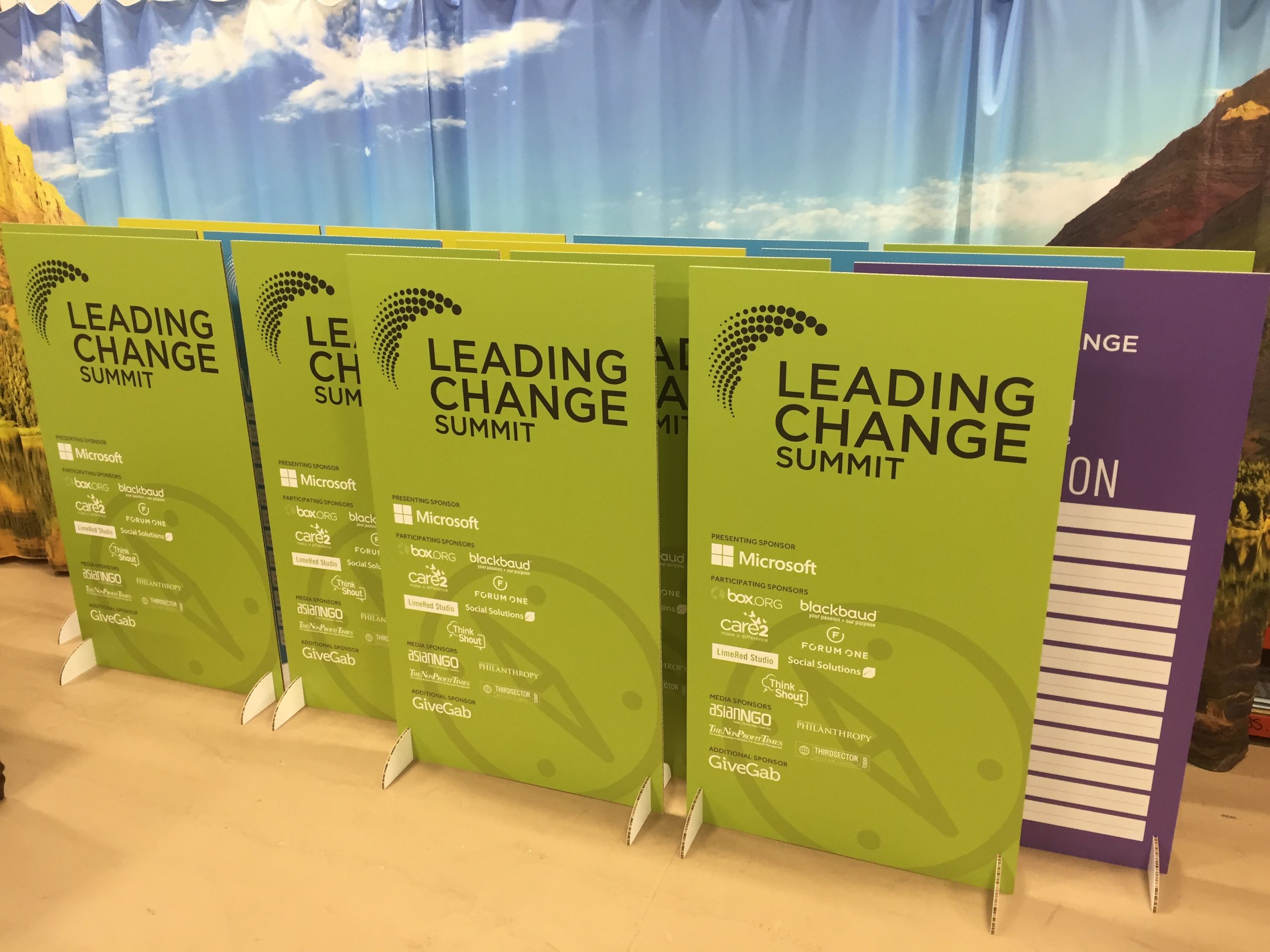 Meter boards are an ideal custom event display option for events where visual impact is critical. They are lightweight, easy to transport and set up, and come in a range of sizes. They are perfect for trade shows, exhibitions, and product launches. Meter boards can be customized with your brand logo, message, or graphics. They are an excellent way to grab the attention of your target audience and make a lasting impression.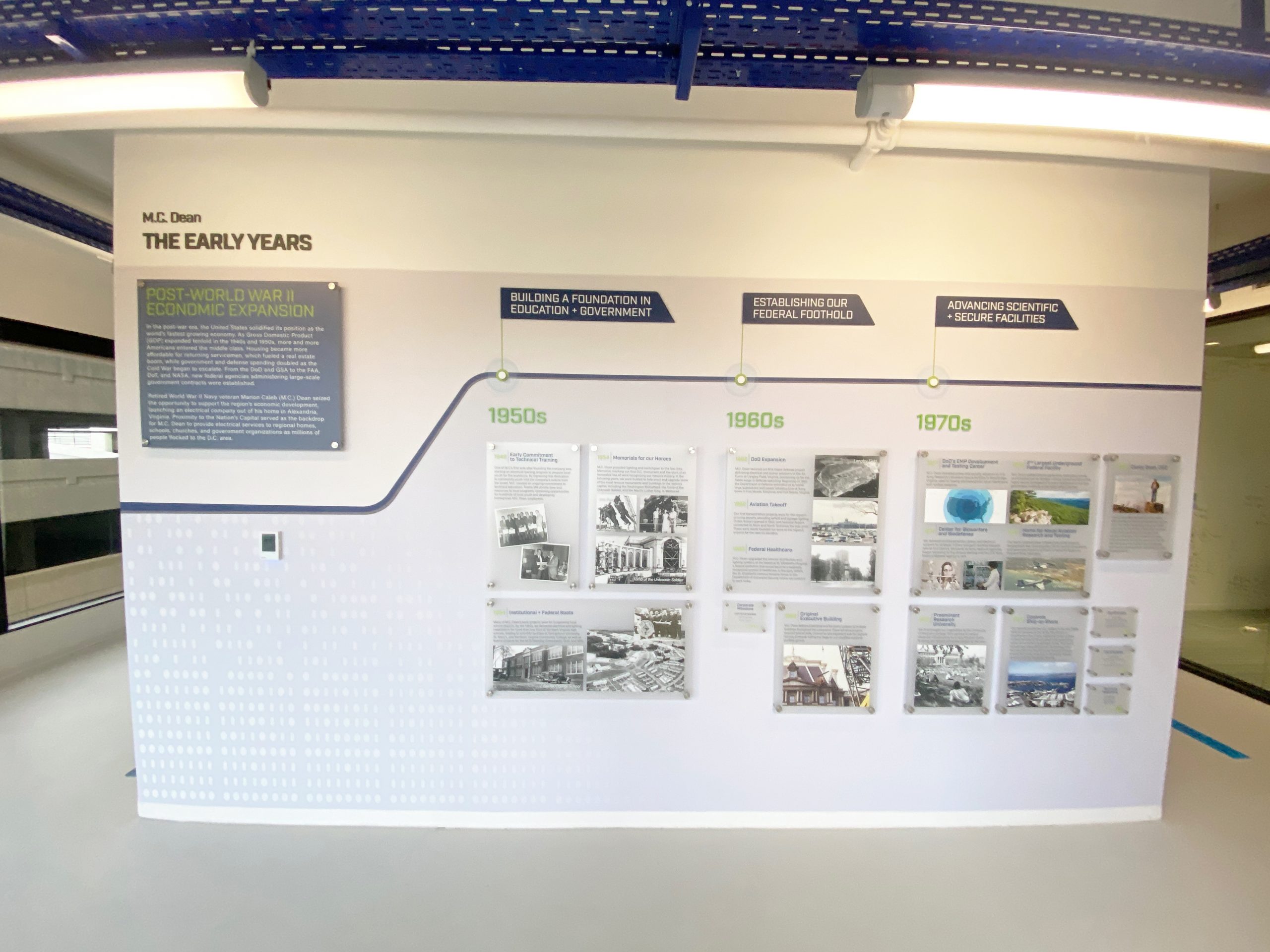 Timeline wall displays offer a creative and engaging way to showcase your company's history, milestones, and achievements. These displays typically feature a chronological sequence of images, text, and graphics that tell a story about your brand's journey. Timeline wall displays have a transformative impact on any lobby space by capturing the attention and curiosity of visitors. These displays invite people to explore and learn about your company's history, fostering a deeper connection between your brand and its audience. They create a sense of pride and authenticity, highlighting the milestones that have shaped your organization.
How to Ensure Your Lobby Sign Lasts Longer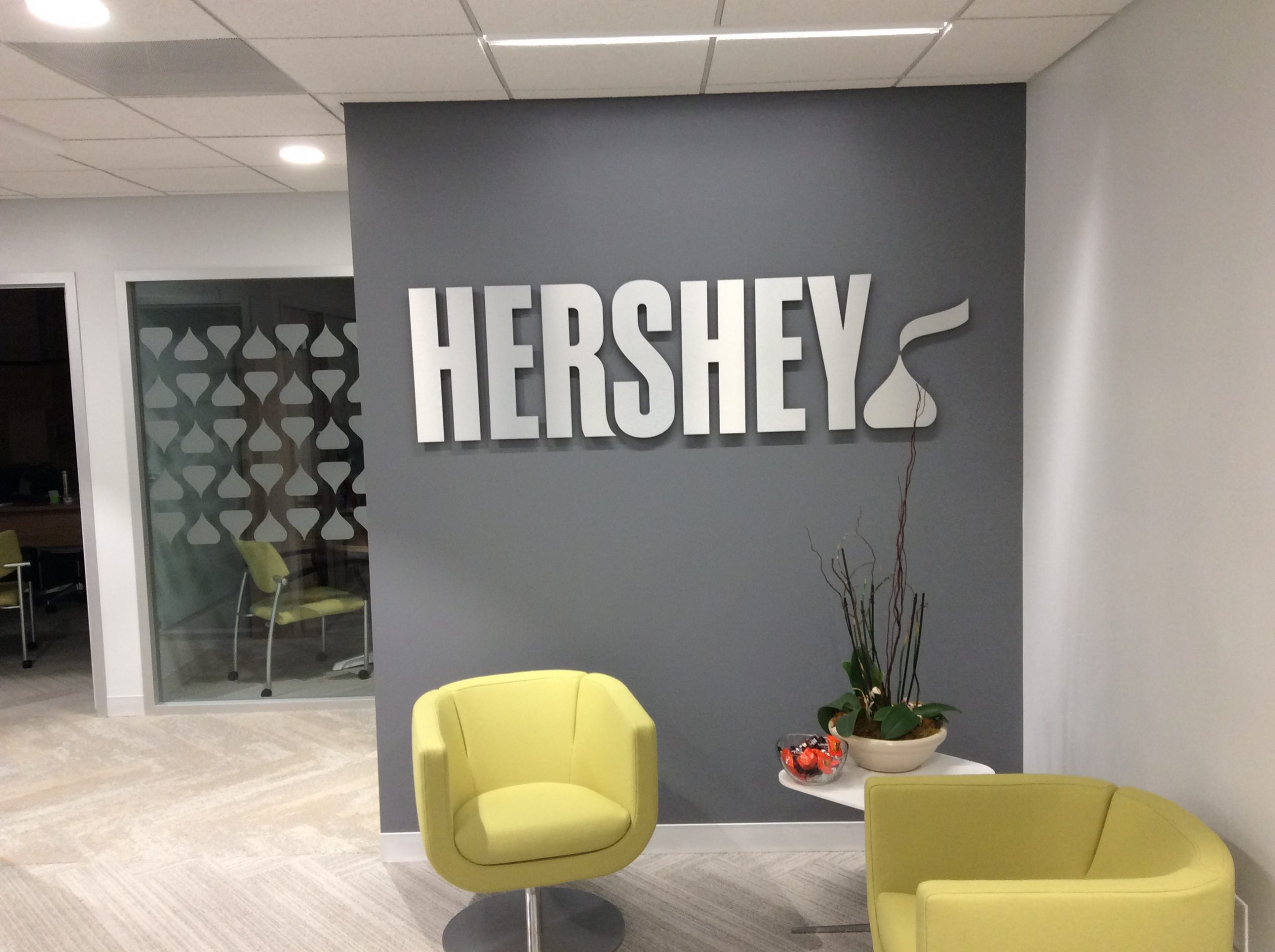 Your lobby sign serves as the first impression of your brand to clients, vendors, and other visitors. A worn or damaged sign can detract from the professional image you want to project. Ensuring your lobby sign lasts longer starts with selecting durable materials and proper installation. Regular cleaning and maintenance are also necessary to keep the sign looking its best. When it comes to your company's reputation, every detail counts. Taking the time to ensure your lobby sign stays in top condition can make a noticeable difference in how your business is perceived. Trust us, it's worth the effort. With proper installation and care, you can successfully create an impactful image for customers or clients of your business as well as make a lasting impression in Louisville, KY.
Why Make Your Custom Lobby Signs from Heritage Printing, Signs & Displays?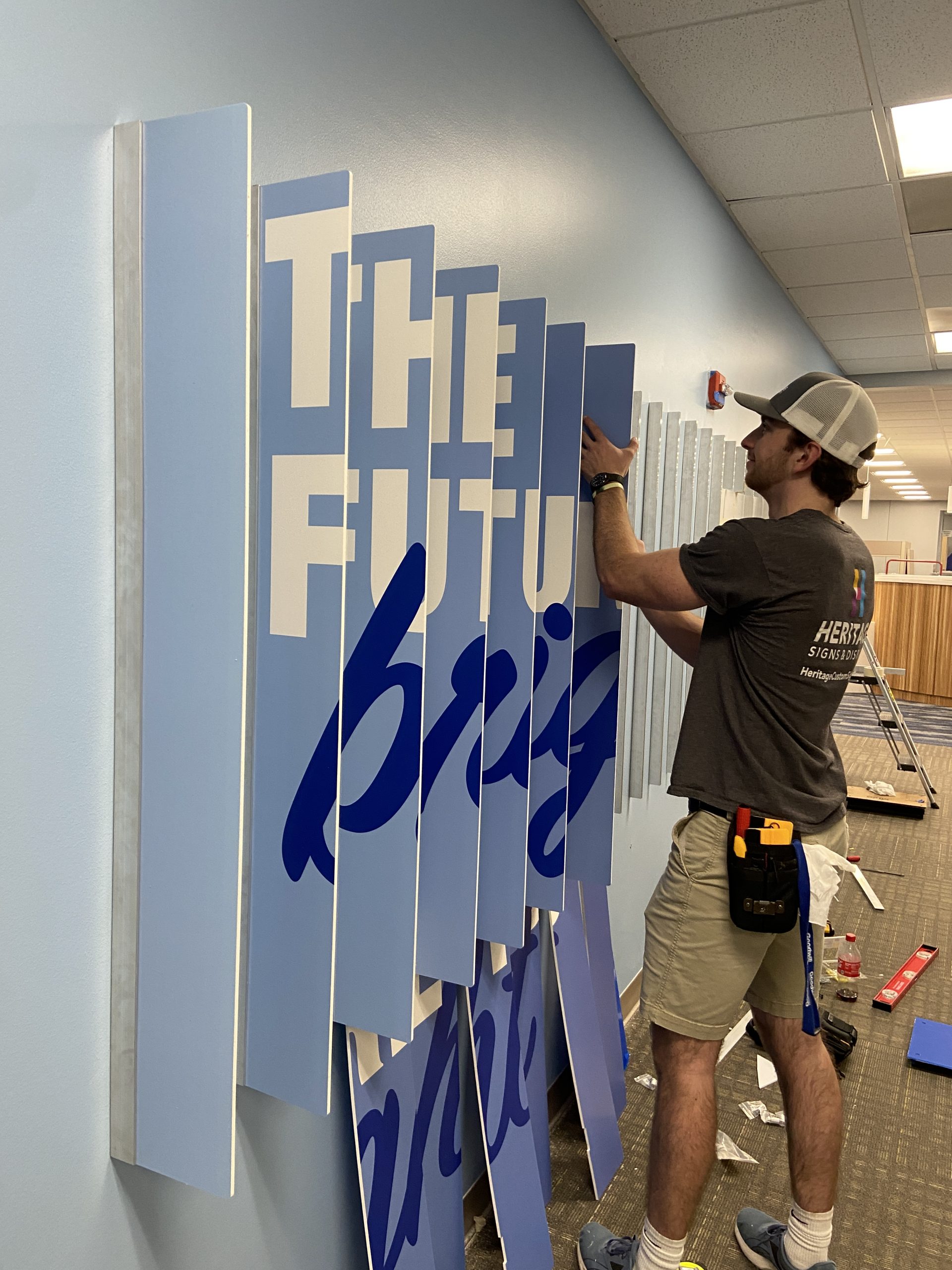 When it comes to lobby signs that are one-of-a-kind and transformative for companies and organizations in the Louisville area, Heritage Printing, Signs & Displays has emerged as an industry leader. We are a veteran-owned, family-owned signage company that regularly creates and installs lobby signs that take the branding of our clients to the next level and form lasting connections with customers while transforming interior environments in the process. The custom lobby signs made by our experienced and talented signage experts are uniquely tailored to match a company's branding and color scheme, ensuring a cohesive look throughout the entire business. Our team has received hundreds of industry and 5-star customer reviews for the impactful lobby signs we have made that have amplified brands and served valuable functions within lobbies and interior spaces.
How We Properly Install Your Lobby Sign for Maximum Impact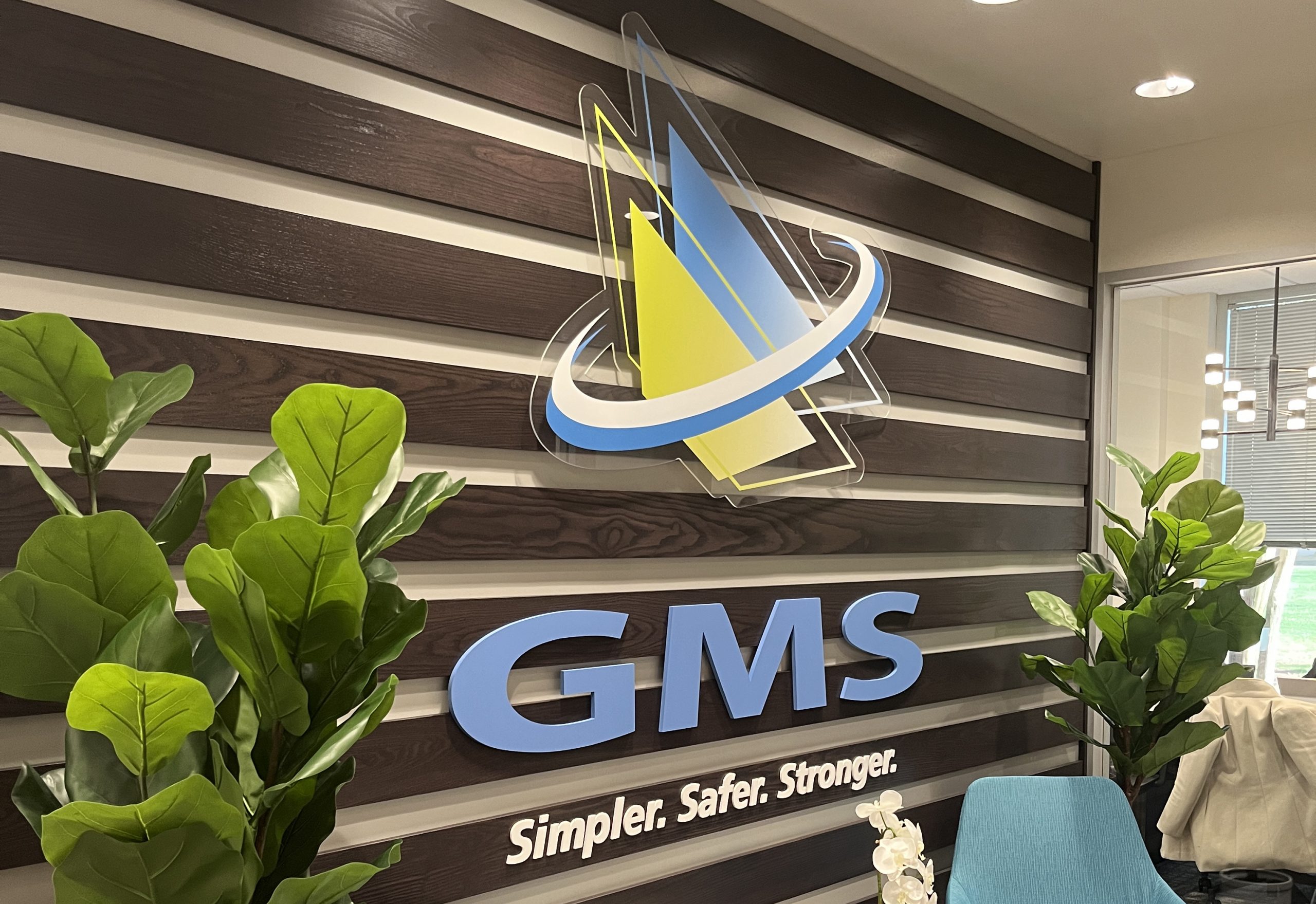 Your lobby sign is a significant investment and a crucial part of your branding strategy. It is the first thing that visitors see when they enter your building, and it should make a lasting impression. To ensure that your sign has maximum impact, it is essential to properly install it with the aid of our experience sign installation team. Our team takes this process seriously as a well-installed sign can improve brand recognition and create a sense of professionalism. Proper installation includes selecting the right mounting method, ensuring that the sign level, securely fastened, and in the right location. We ensure a proper installation with each lobby sign we create so demonstrate the care and attention to detail that your clients can expect from your business. Following these steps, we make sure that your lobby sign will make the best possible impression on every visitor that walks through your doors.
Contact Heritage Printing, Signs & Displays Today to Make Your New Lobby Signs for Your Corporate Interior Environment in Louisville, KY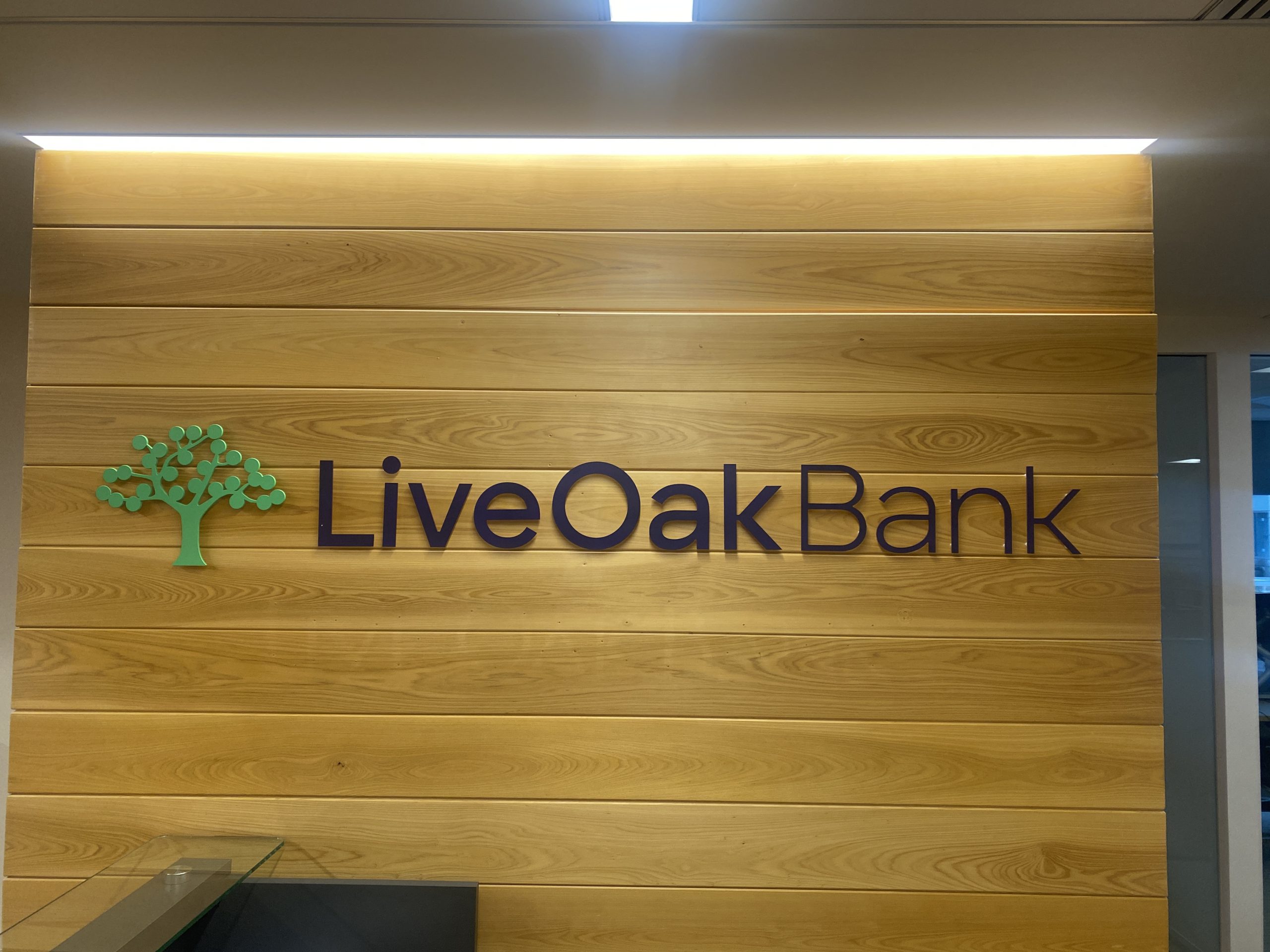 Investing in a custom lobby sign is an excellent way to elevate the overall appearance and reputation of a business, while also providing functional benefits to those who enter the space. The trusted custom signage experts at Heritage Printing, Signs & Displays regularly deliver high-quality, durable custom lobby signs in the Louisville, KY area that will make a lasting impression on visitors to your interior space. Contact us today at (502) 576-7599 or Get a Quote for free if you wish to begin creating your new lobby signs with us today. We look forward to working with you and transforming your interior environment with lobby signs that will leave a lasting impact on your target customers.
#lobbysign, #interior signs, #dimensionalletters, #standoffmountedsigns, #acrylicsigns, #timelinewalldisplays, #signinstallation