Elevate Your Business with Storefront Graphics in Louisville, KY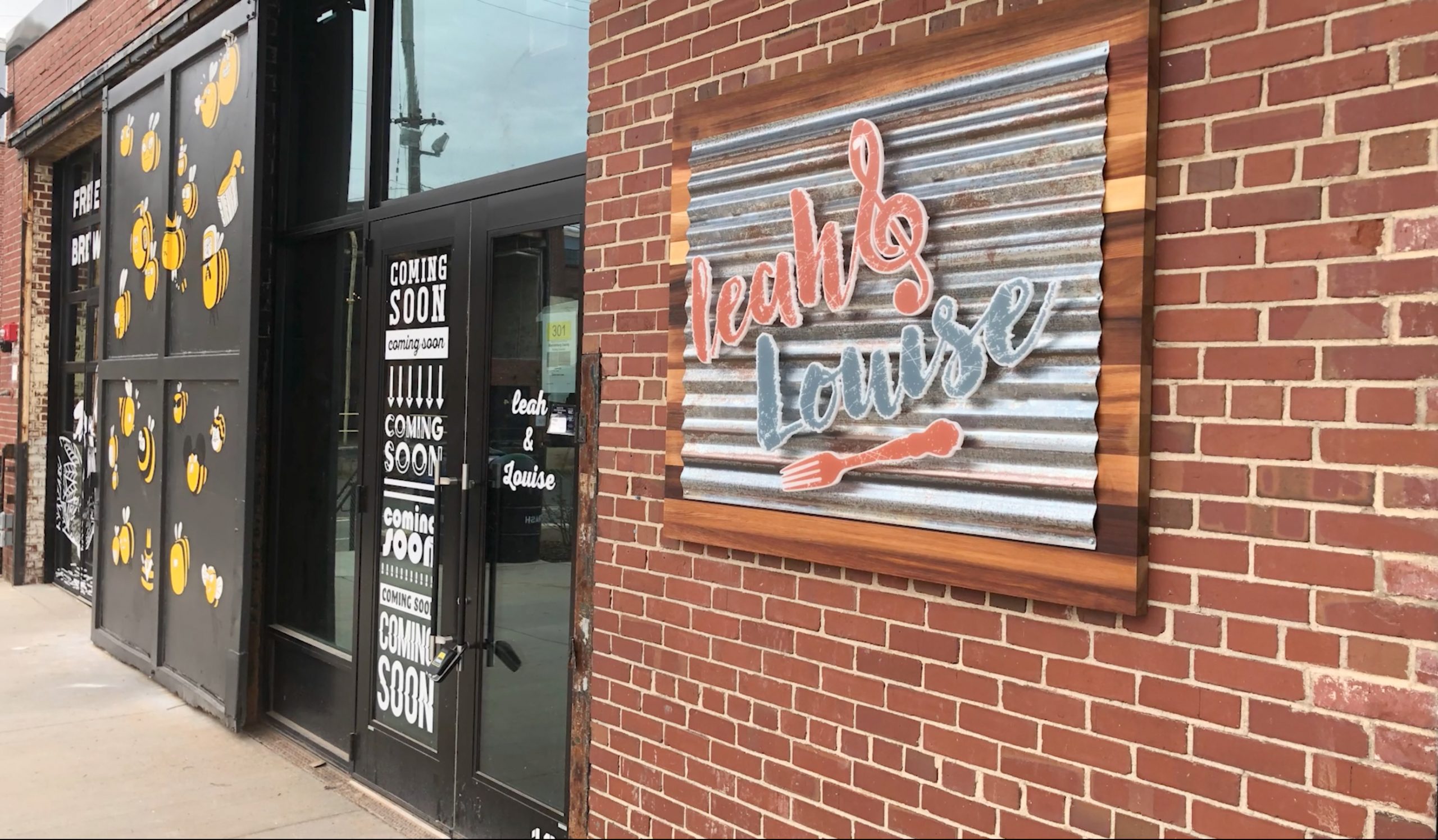 The Branding and Advertising Advantages of Storefront Graphics to Elevate Your Business in Louisville, KY
In highly competitive metropolitan areas like Louisville, KY, businesses are constantly seeking new ways to stand out and attract the attention of their target audience. The use of eye-catching, well-branded storefront graphics is an excellent way to do just that, whether your goal is to capture foot or vehicle traffic, advertise a promotion, or announce a rebrand.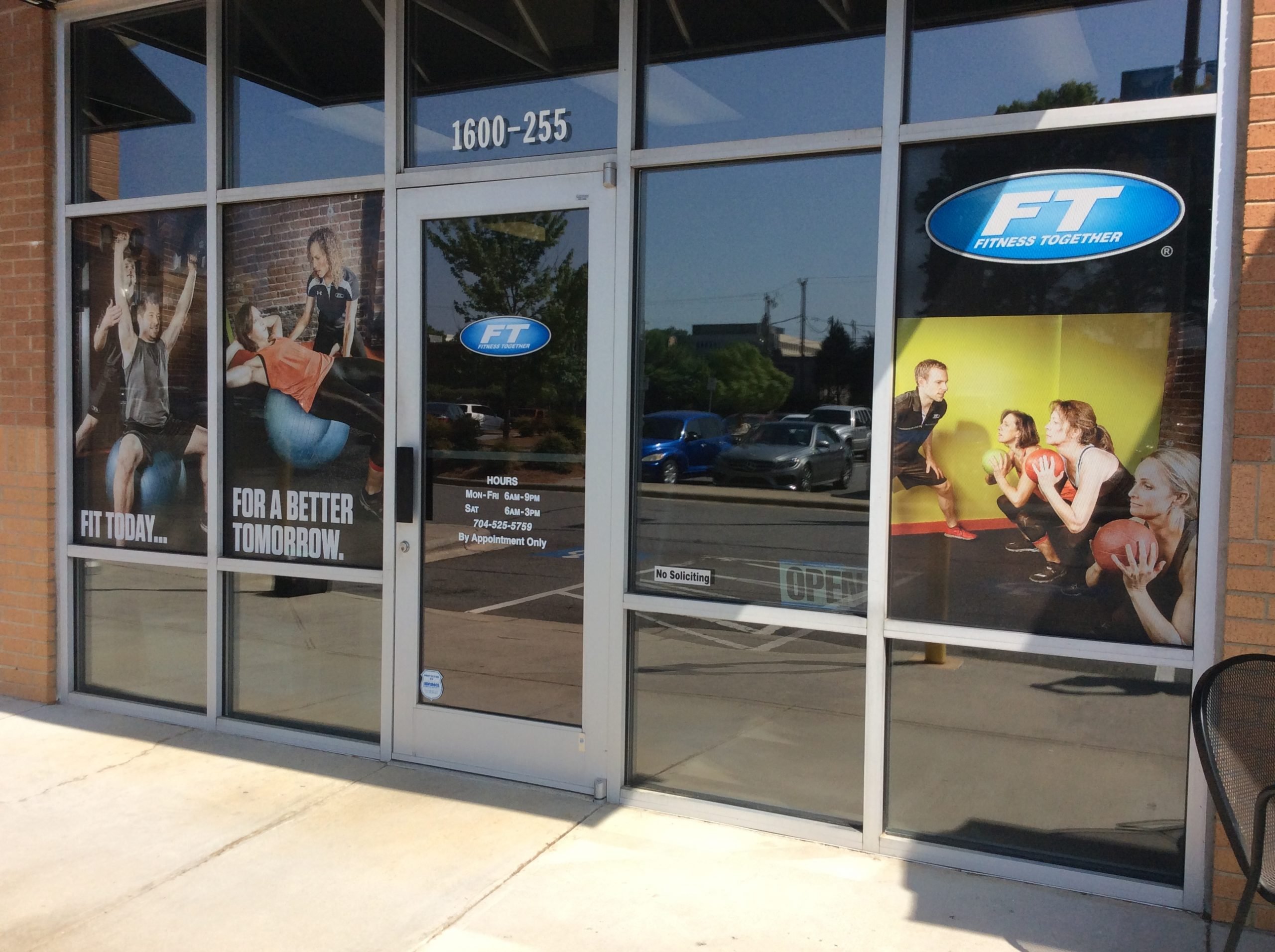 A well-crafted storefront graphic has the power to transform your business in significant ways. It provides consumer attraction, sophistication, customization, and branding appeal for corporate and retail spaces. In Louisville, KY, businesses have the opportunity to give their storefronts an edge over the competition with the use of storefront graphics.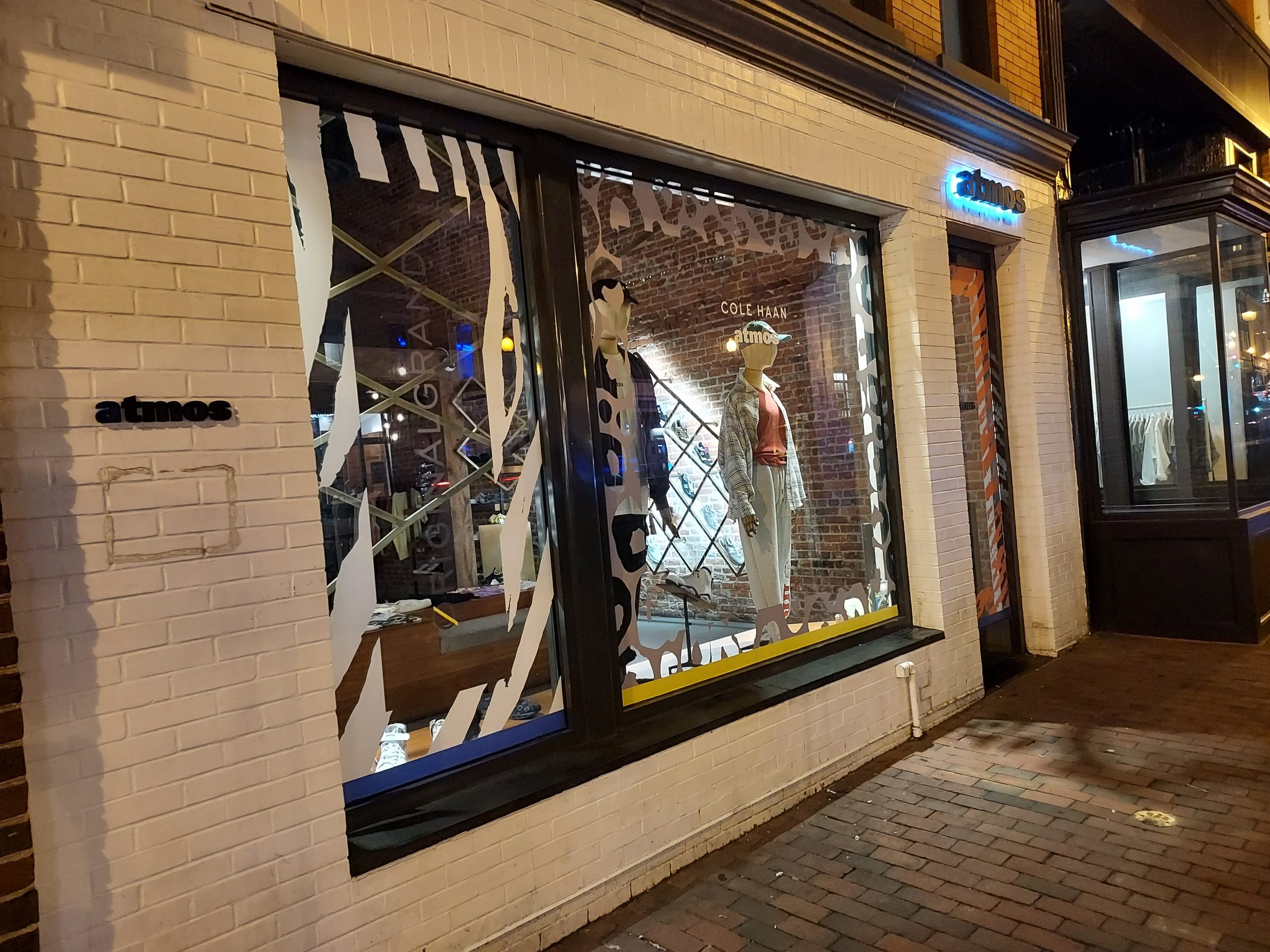 Storefront graphics are a critical component of any business's branding strategy. To be effective, they should be as unique as your company. Storefront graphics do more than just advertise your products or display your business's name. They have the power to bring your brand to life and turn casual interest into repeat business. Suddenly, your storefront becomes more than just the front of your store—it becomes an experience. Your brand becomes elevated and noticeable, all from a durable, impactful sign or window graphic. Whether your signage is intended to be permanent or temporary, storefront graphics are an investment in your business's brand.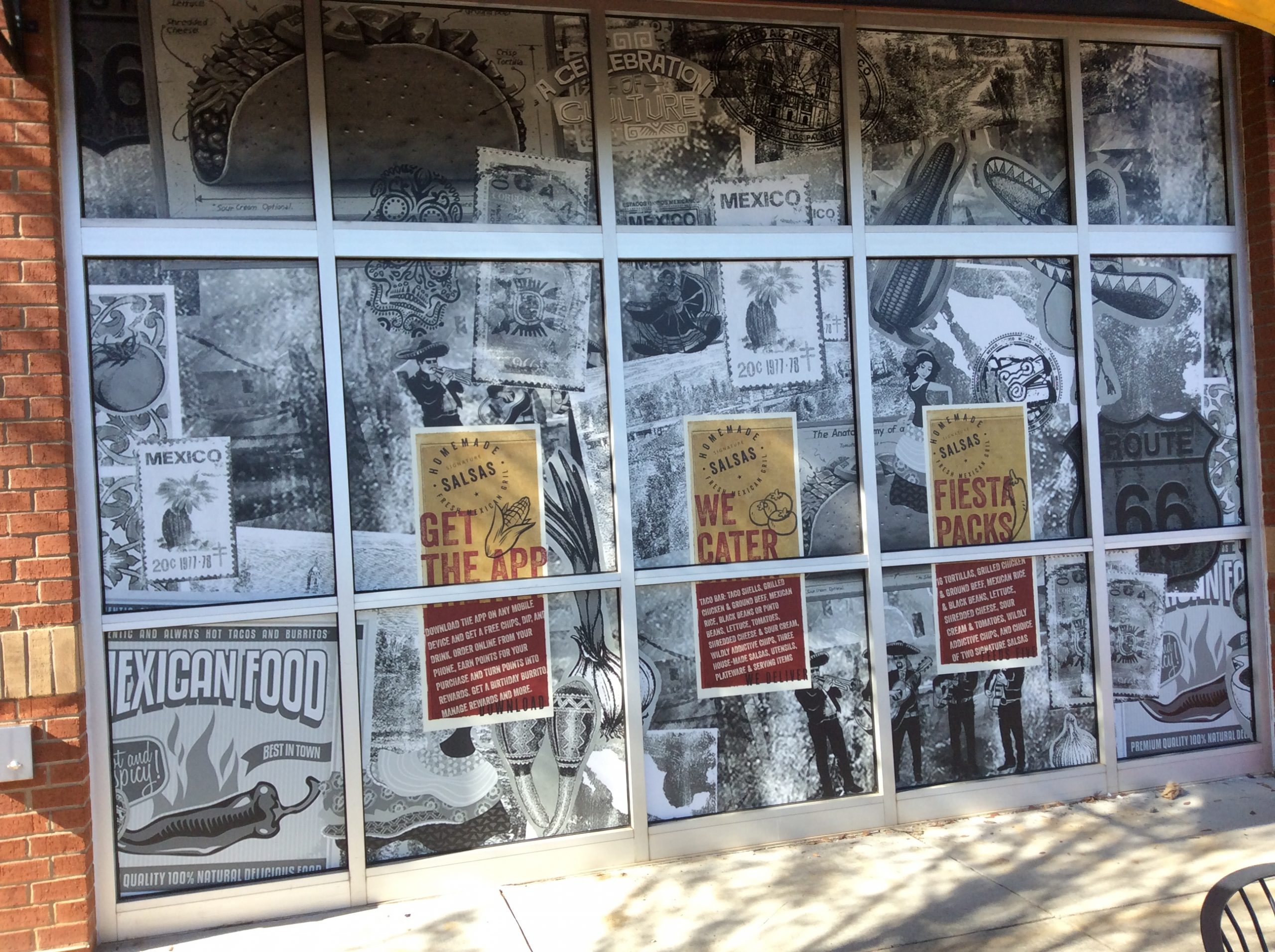 One of the biggest advantages of storefront graphics is their ability to immediately capture the attention of potential customers. Whether it's a custom-made sign, window graphic, or banner, a well-designed storefront graphic can quickly convey your brand's key messaging and capture the attention of passersby. By using vibrant colors, unique shapes, and creative imagery, you can create an eye-catching design that stands out from the crowd.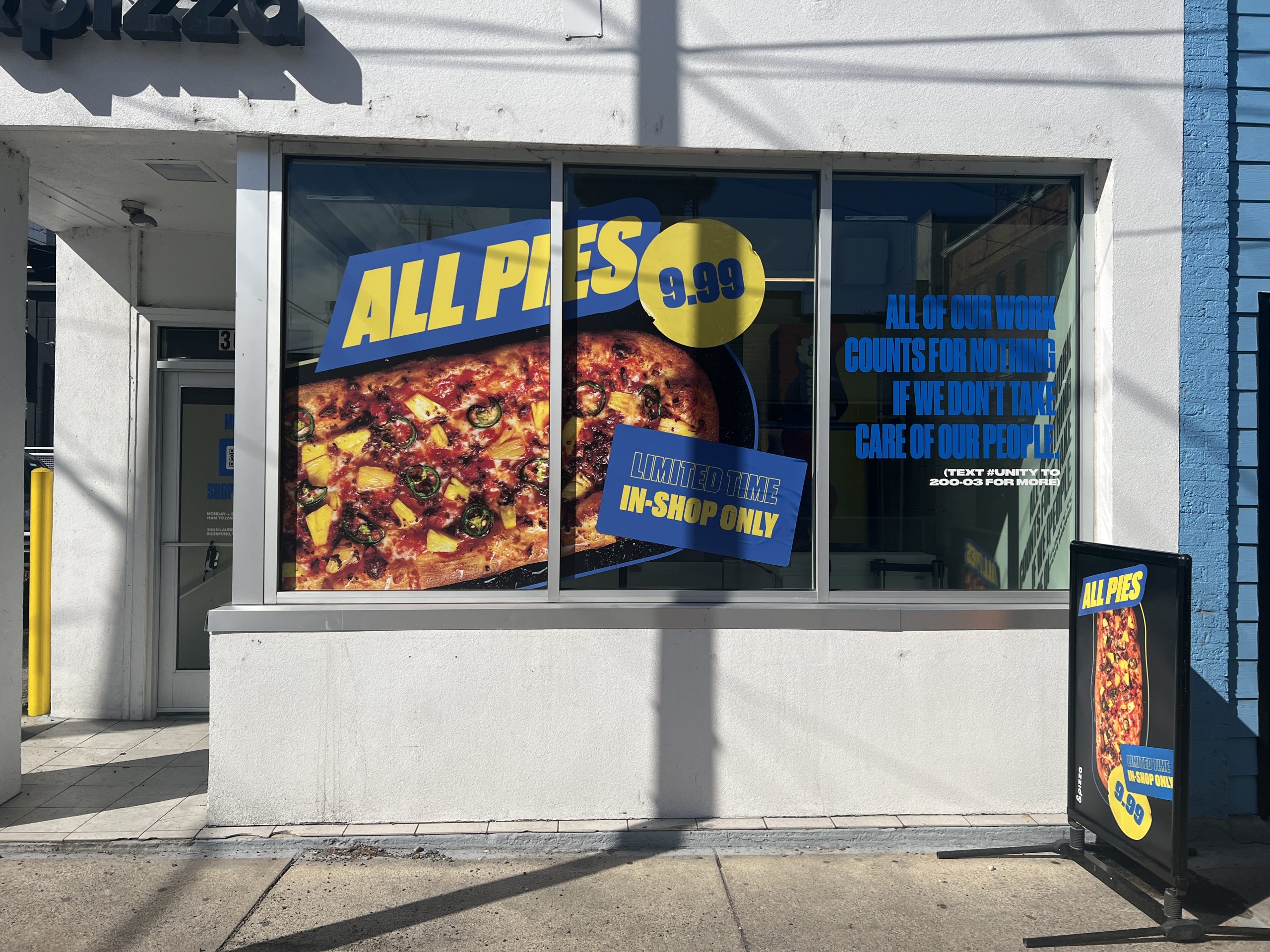 Another major advantage of storefront graphics is their versatility. Storefront graphics can be used to promote a specific product or service, market a sale or discount, or even announce a grand opening or rebranding effort. They offer endless possibilities for customization, allowing you to tailor your graphics to your specific marketing goals. Whether you want to build brand awareness or promote a specific product or service, storefront graphics are a cost-effective, versatile way to reach your target audience.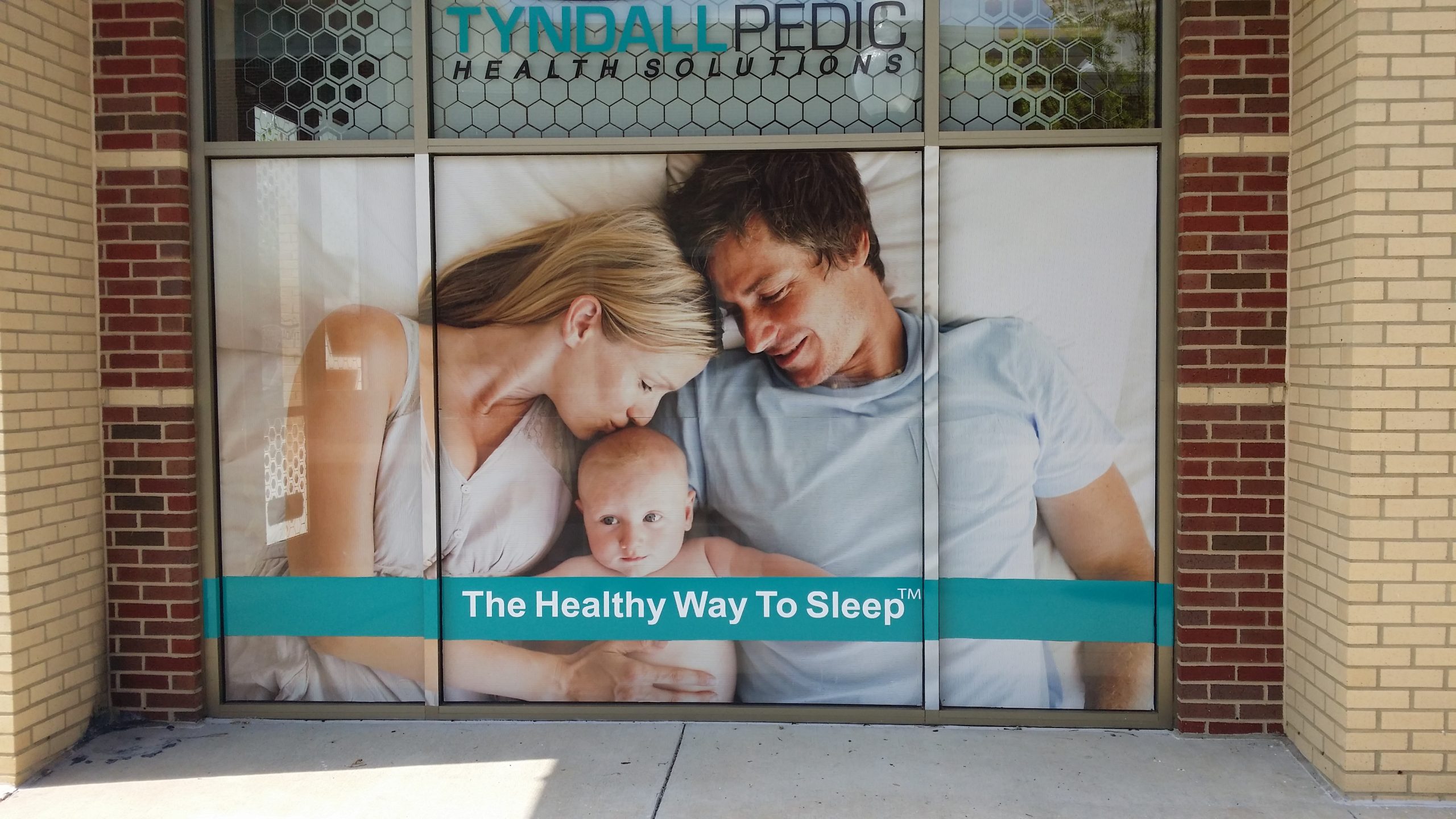 In addition to their marketing benefits, storefront graphics also offer a sense of permanence and stability to your business. A well-designed storefront graphic can enhance your business's physical appearance and make it more memorable and distinctive. By investing in high-quality, durable signage, you can create a strong visual impact that leaves a lasting impression on potential customers.
Common Types of Storefront Graphics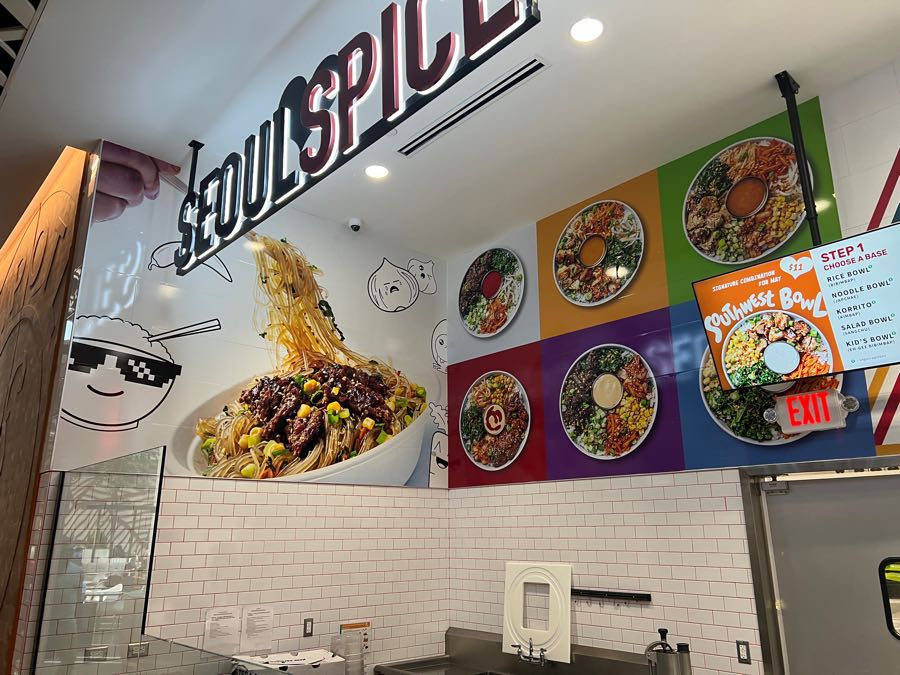 Wall wraps are vinyl graphics installed on walls, and they come in various sizes and shapes. Wall wraps are a great way to add depth and character to any space. They can be used to promote products, services, or even tell a company's story. A well-designed wall wrap allows businesses to creatively integrate their brand into their environment. Wall wraps are perfect for small businesses that want to make a lasting impression on their customers.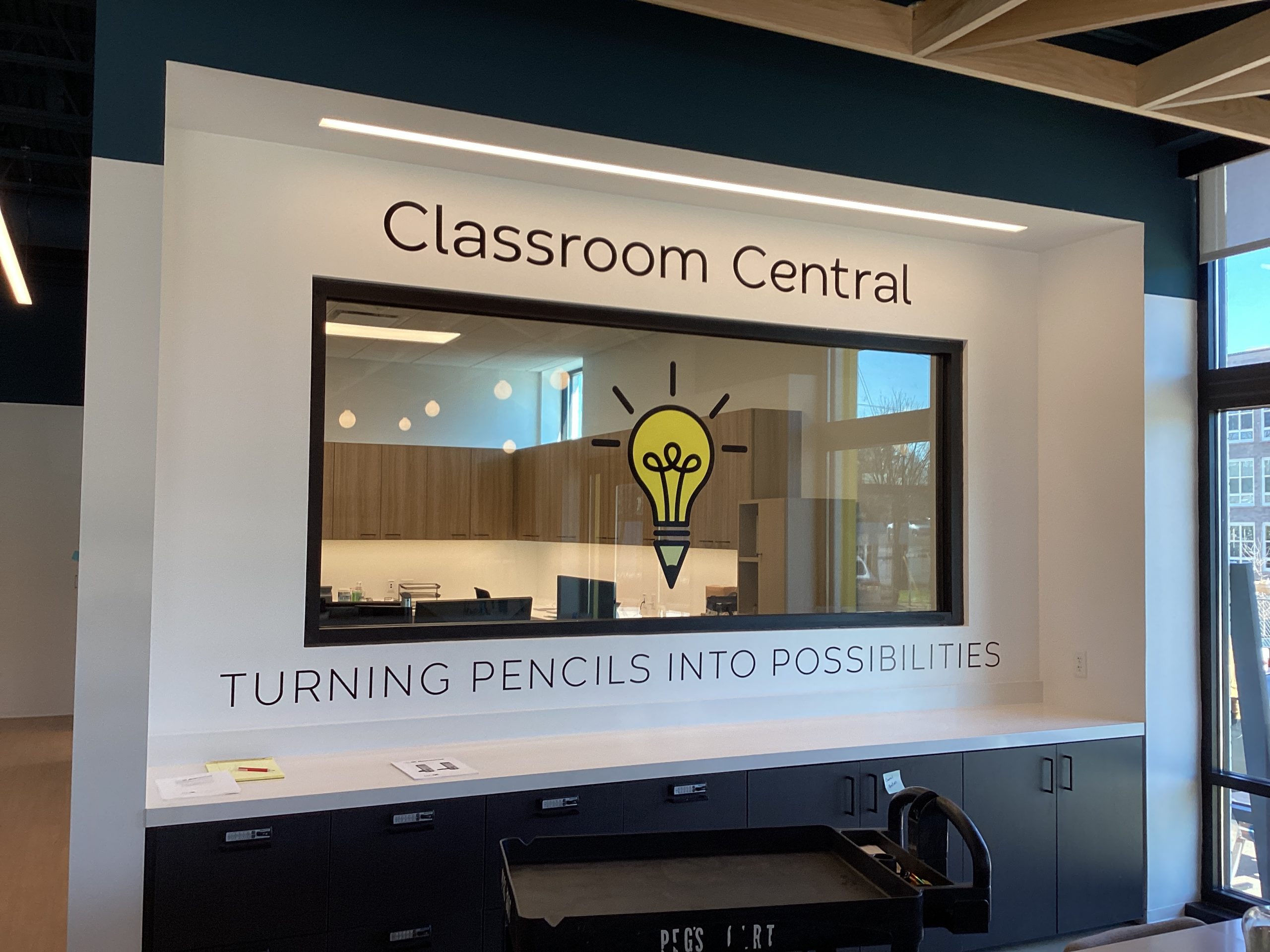 Window graphics are the most cost-effective way to transform a storefront. They can be custom designed to showcase promotions, new products, or even showcase the company's logo. Window graphics are easy to install, remove, and can be changed anytime. They also provide privacy and shade, keeping customers comfortable while providing an excellent opportunity to showcase the business's products and services.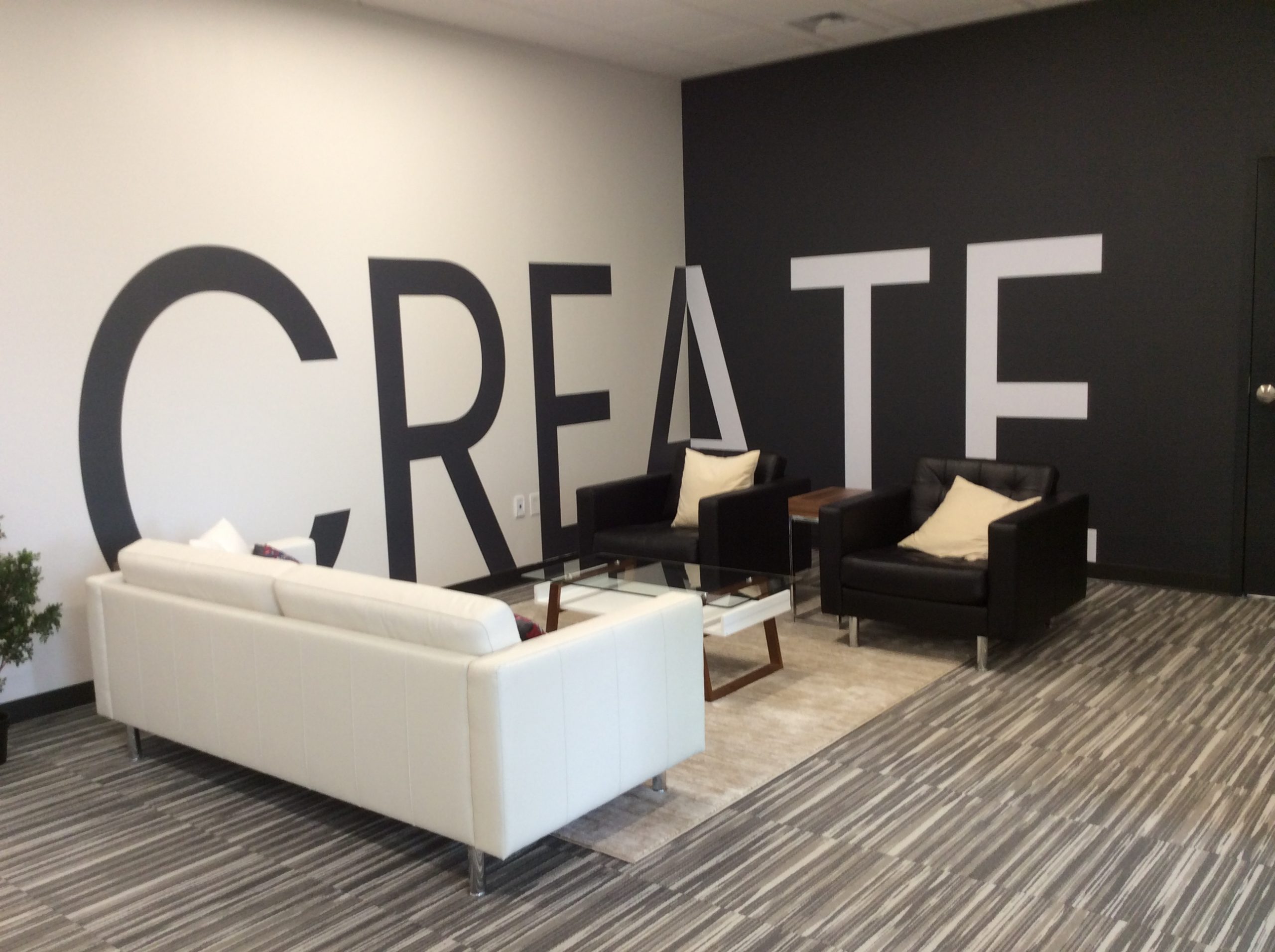 Environmental graphics encompass various elements like murals, wallpapers, and floor graphics designed to enhance the aesthetics of an entire space. Made from adhesive vinyl, environmental graphics help create an immersive experience by engaging customers and making them feel connected to the brand. Environmental graphics can be used in commercial settings like restaurants, offices, and retail stores, creating a unique and memorable space that customers keep returning to.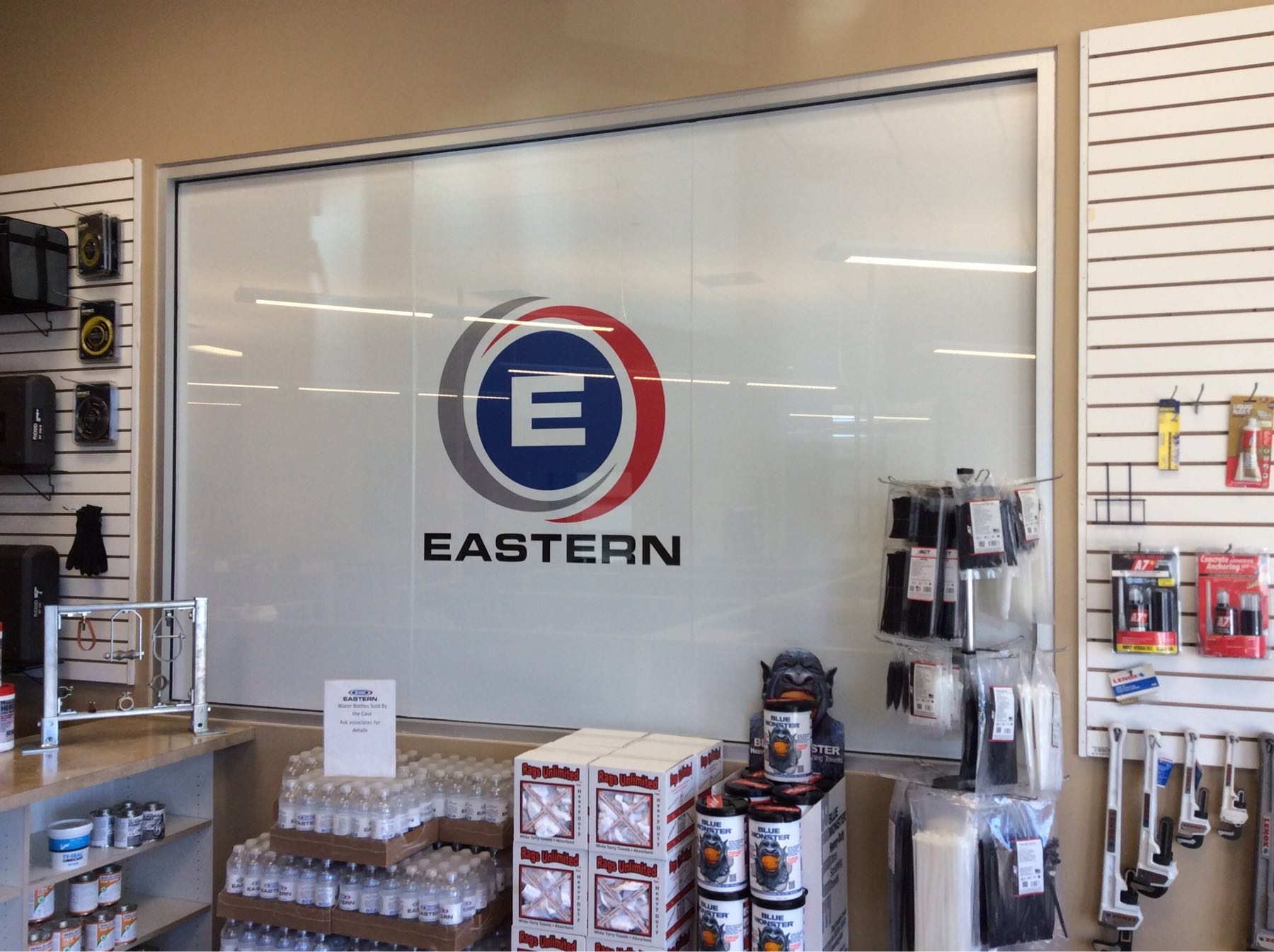 An impressive lobby sign creates a lasting memory on customers' minds and can help build a company's brand image. Lobby signs come in various materials, sizes, and shapes, and can be customized to meet specific business needs. A well-designed lobby sign not only enhances the space but also serves as an excellent marketing tool that adds legitimacy to the business.
Storefront Graphics FAQs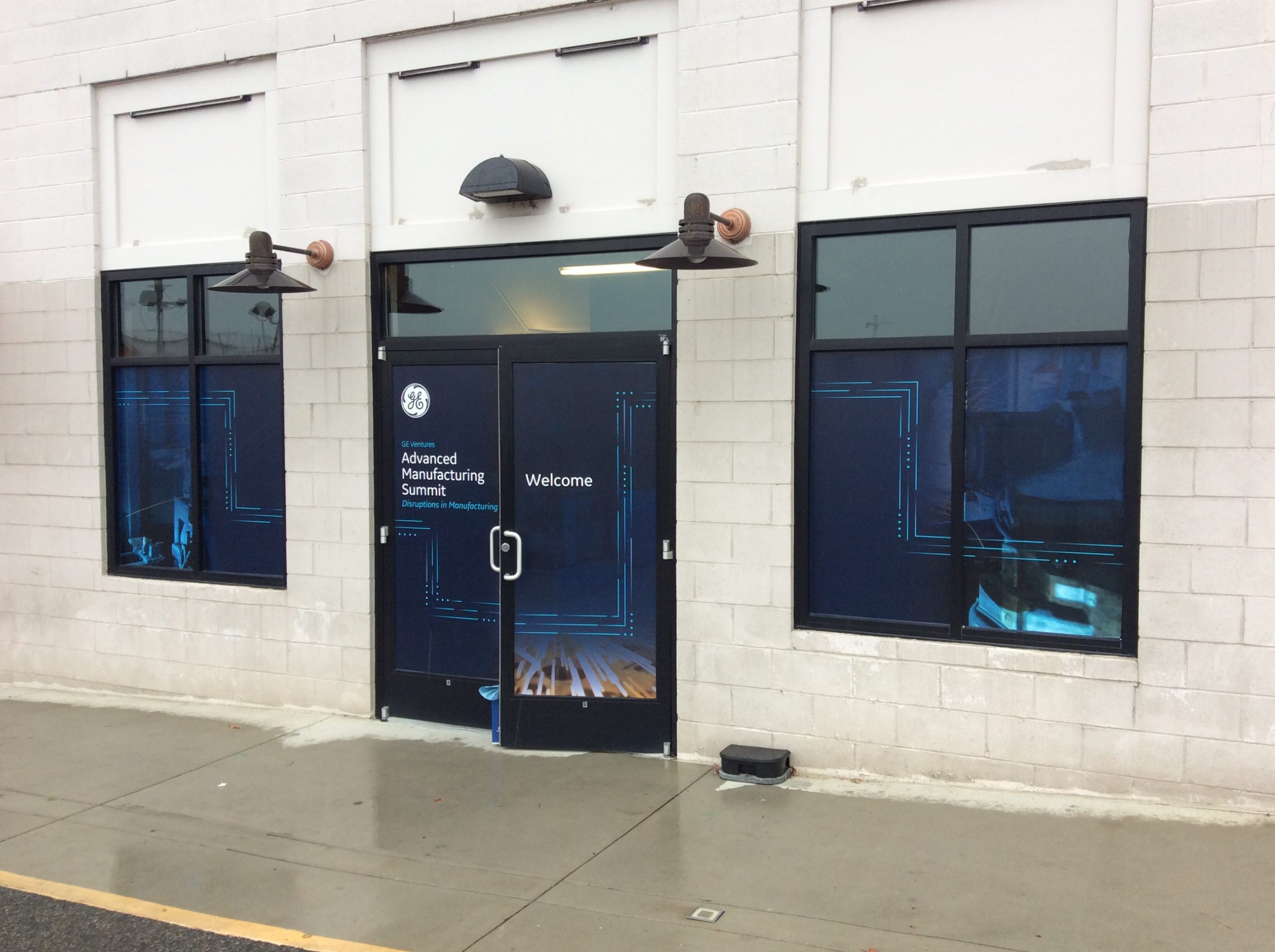 1. What are some common types of storefront graphics?
Storefront graphics come in a variety of shapes and sizes, but some of the most common types include window graphics, vinyl banners, and other custom signs. Whatever your specific needs for storefront signs and graphics, the talented team at Heritage Printing, Signs & Displays can make impactful storefront graphics that make your entryway an effective advertising vehicle and unforgettable for your target customers.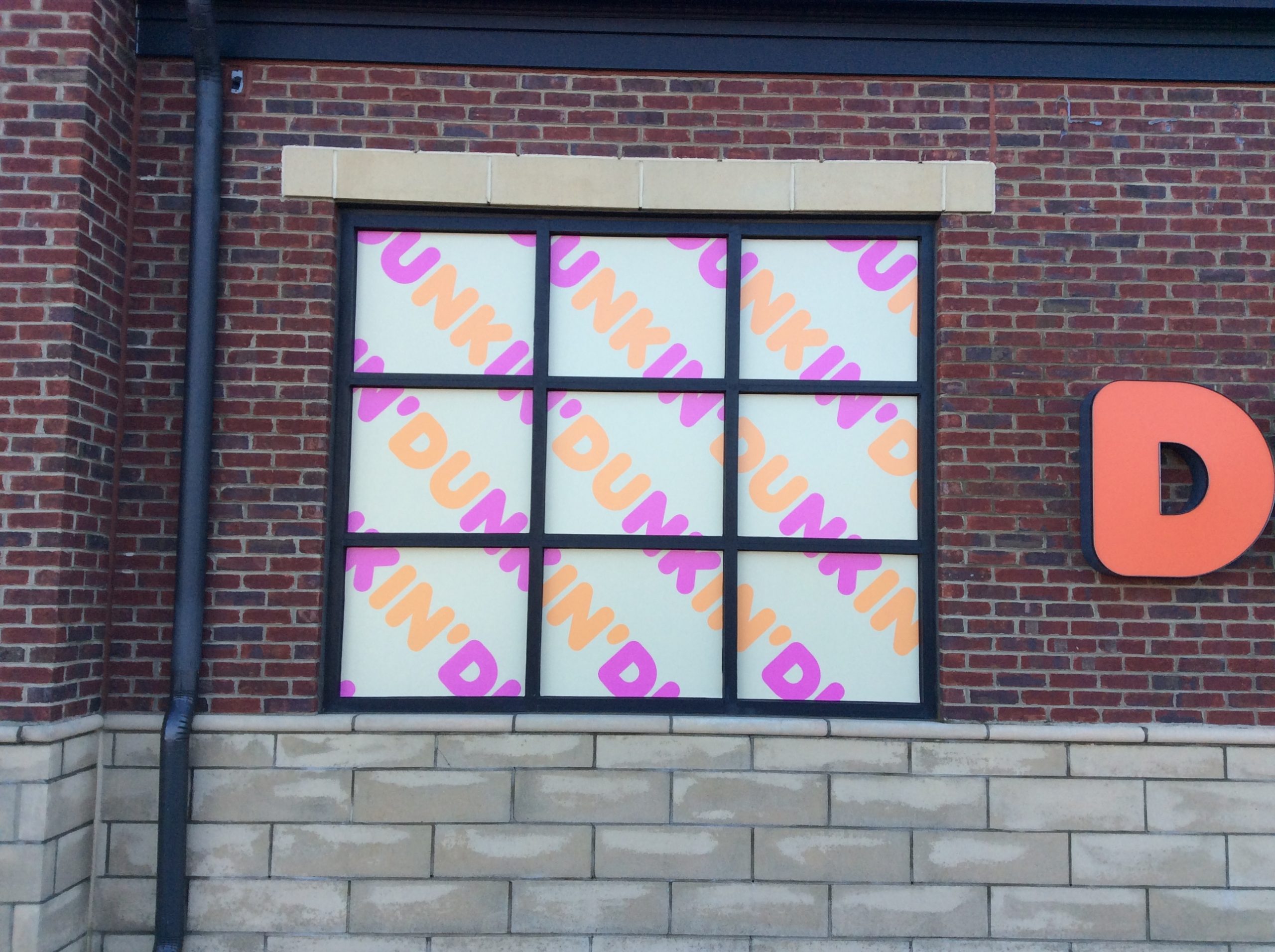 2. What are the benefits of using storefront graphics?
Storefront graphics can add visual appeal to a business, making it more attractive and memorable for customers. They can also be used to inform customers about new services or products that the business offers. Graphics are also an effective way of directing customers to specific areas within the store, such as checkout counters or sales racks.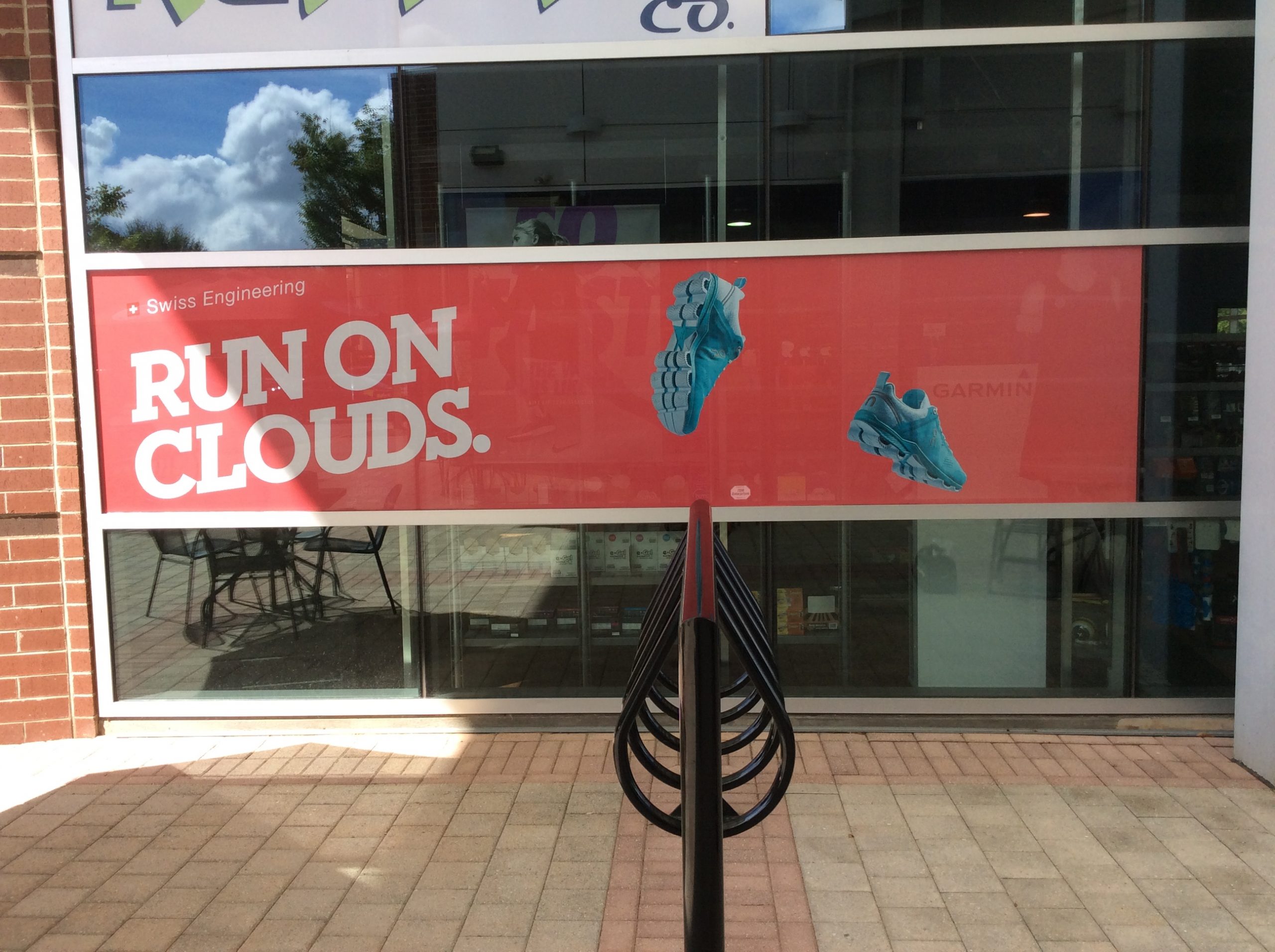 3. How are storefront graphics designed?
Storefront graphics are typically designed through a combination of digital imaging and printing technologies. Depending on the desired effect, designers can use vector graphics, bitmap images, or other techniques to create the desired image. The resulting design is then printed onto suitable material such as vinyl or canvas and applied to the storefront.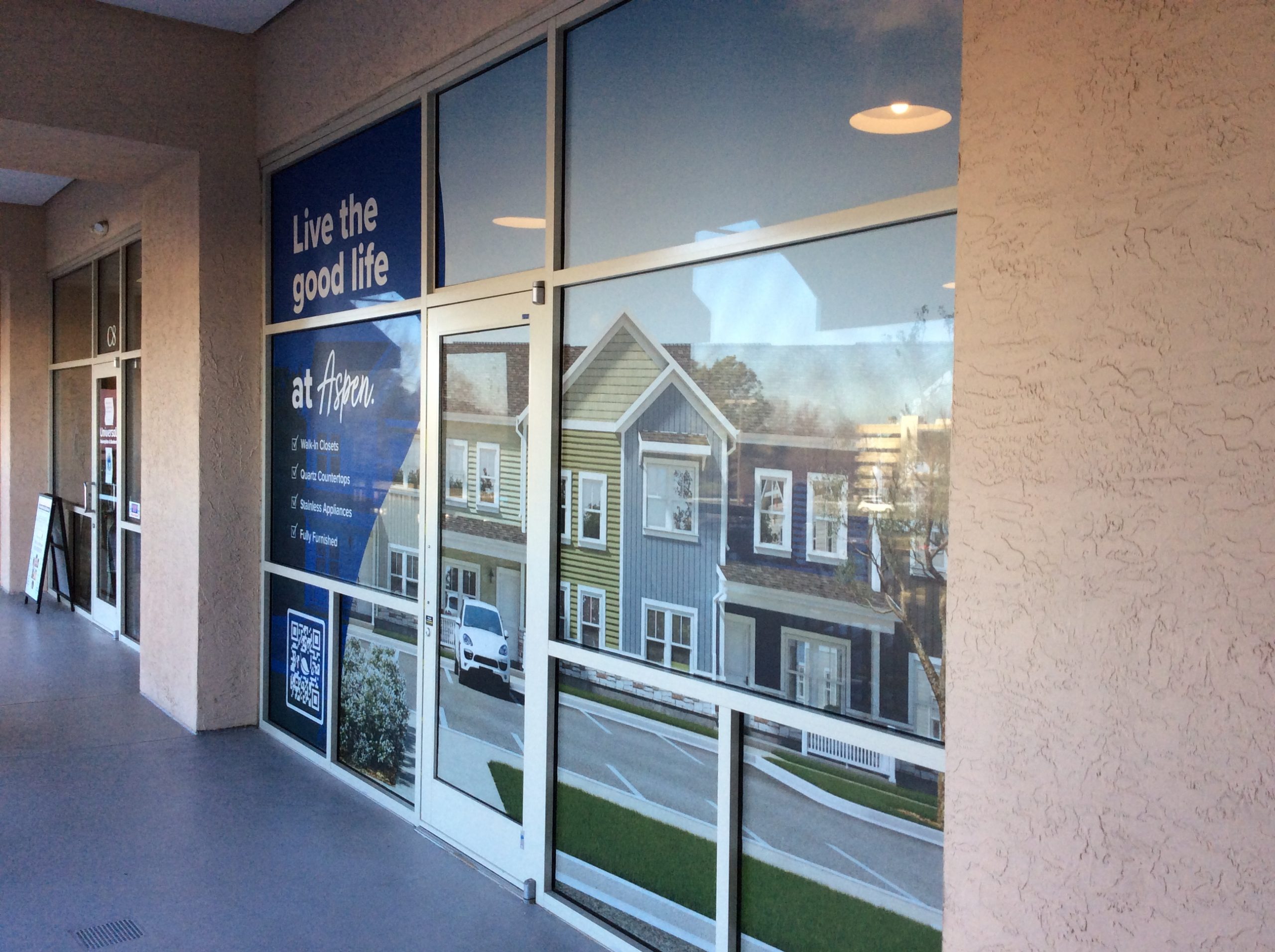 4. How are storefront graphics installed?
Storefront graphics can be installed in a few different ways. If using adhesive vinyl, the graphic is applied directly to the storefront window and secured with an adhesive backing. Alternatively, if using fabric or canvas material, the graphic is attached to a lightweight steel frame and then suspended from the ceiling or wall of the store. Graphics may also be printed on weather-resistant materials and then installed onto the storefront with hardware such as bolts or screws. Additionally, some graphics can be applied directly to the store's walls using special paints or wallpapers. no matter the installation method, it is important that all proper safety precautions are taken during the installation process.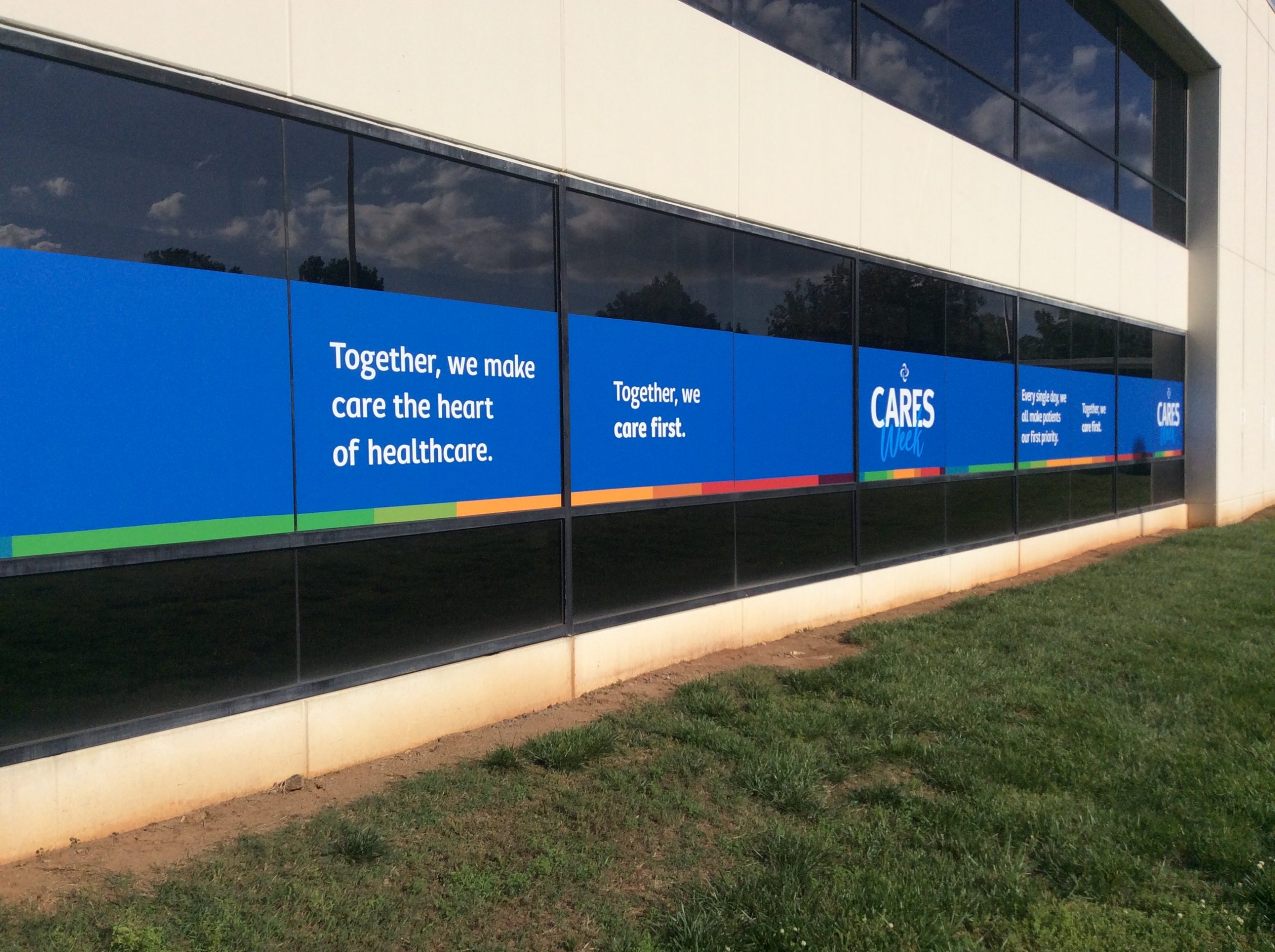 5. How are storefront graphics safely removed?
Removing storefront graphics depends on the material used and the installation method. For example, vinyl graphics can be removed relatively easily by using a heat gun or hair dryer to soften the adhesive backing and then carefully peeling away the graphic from the window. If installed with hardware, these graphics should be taken down using appropriate tools such as wrenches or screwdrivers. Fabric or canvas graphics should be removed with care, taking the necessary steps to ensure that the material is not damaged in the process. Additionally, it may be necessary to use a special solution to dissolve any adhesives used during installation.
Why Choose Heritage Printing, Signs & Displays to Create and Install Your New Storefront Graphics?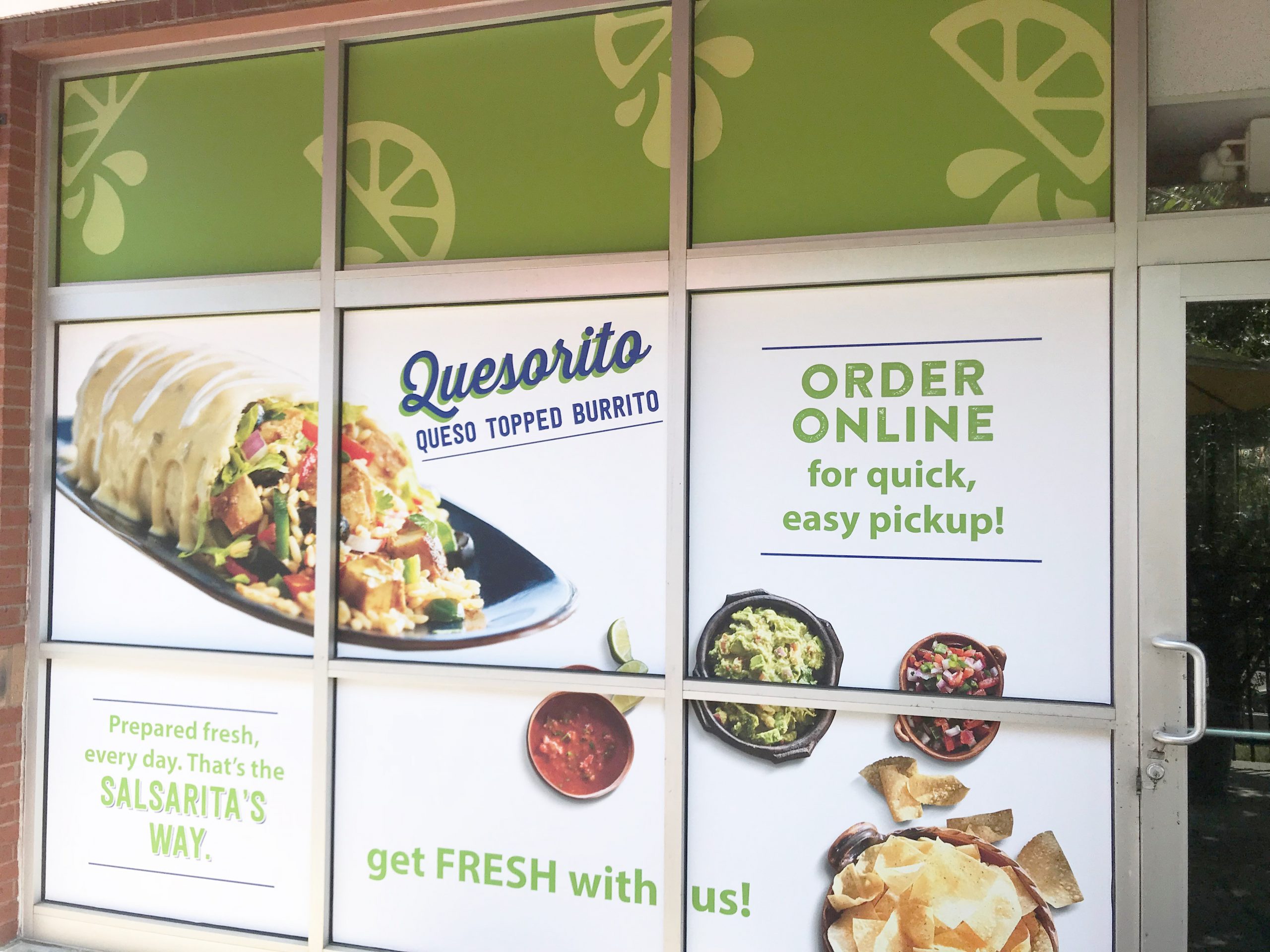 Heritage Printing, Signs & Displays is a leading provider of storefront graphics for companies, organizations, and numerous venues in Louisville, KY. Founded in 1977, we specialize in storefront graphics, interior signs, commercial printing, trade show displays, and more. Our team is experienced in creating eye-catching designs that capture the attention of potential customers and make your business stand out from the competition. We have earned hundreds of industry awards and 5-star reviews for the transformative signs and graphics we have created and installed in the Louisville, KY and Kentuckiana areas.
Our Experienced Signage Team Prints and Installs Transformative Storefront Graphics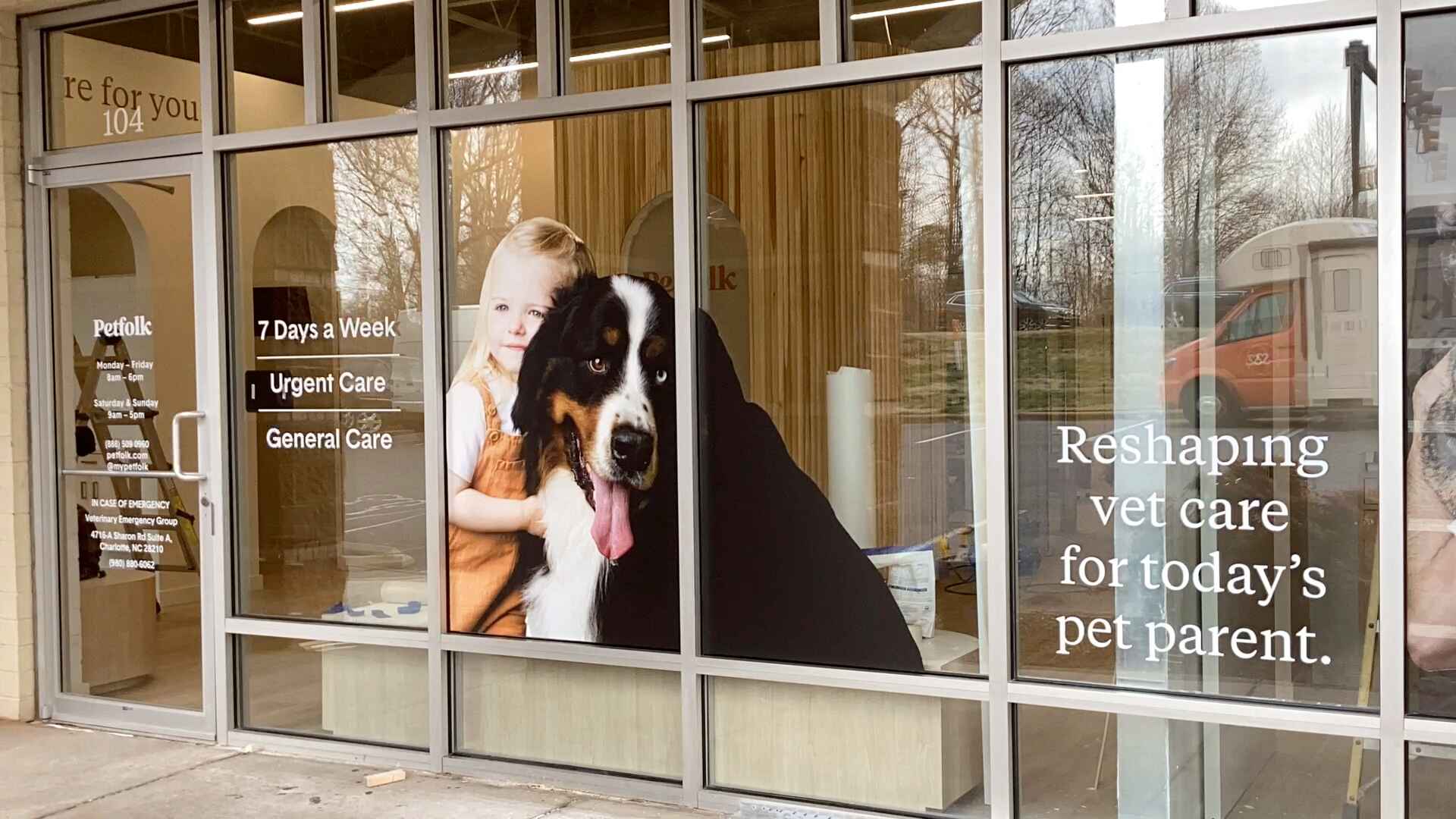 Heritage Printing, Signs & Displays is committed to providing quality storefront graphics that communicate your message in a unique and effective way. Our team takes the time to understand your business objectives, develop creative solutions, and use the latest printing technology to produce graphics with great clarity and vivid colors. We can help create customized storefront graphics that meet your exact needs. We also provide efficient and timely sign installation services that are designed to not take away from the flow of your workday while leaving your corporate interior environment transformed for the better.
Want to Learn More or Get Started? Contact Heritage Printing, Signs & Displays Today
Storefront graphics provide businesses with a myriad of options to customize their space, promote their brand, and attract customers. Businesses in Louisville, KY have the opportunity to elevate their brands in unique ways. Investing in these storefront graphics options can make a significant impact on attracting new customers and ensuring a successful business.
At Heritage Printing, Signs & Displays, we specialize in offering top-notch storefront graphics services to businesses in Louisville, KY. Contact us today at (502) 576-7599 and let's transform your storefront together! Or Get a Quote for free using our free online form.
#interiorsigns, #commercialprinting, #tradeshowdisplays, #signinstallation, #fabric, #customsigns