CIAA Tournament 2022: Project Spotlight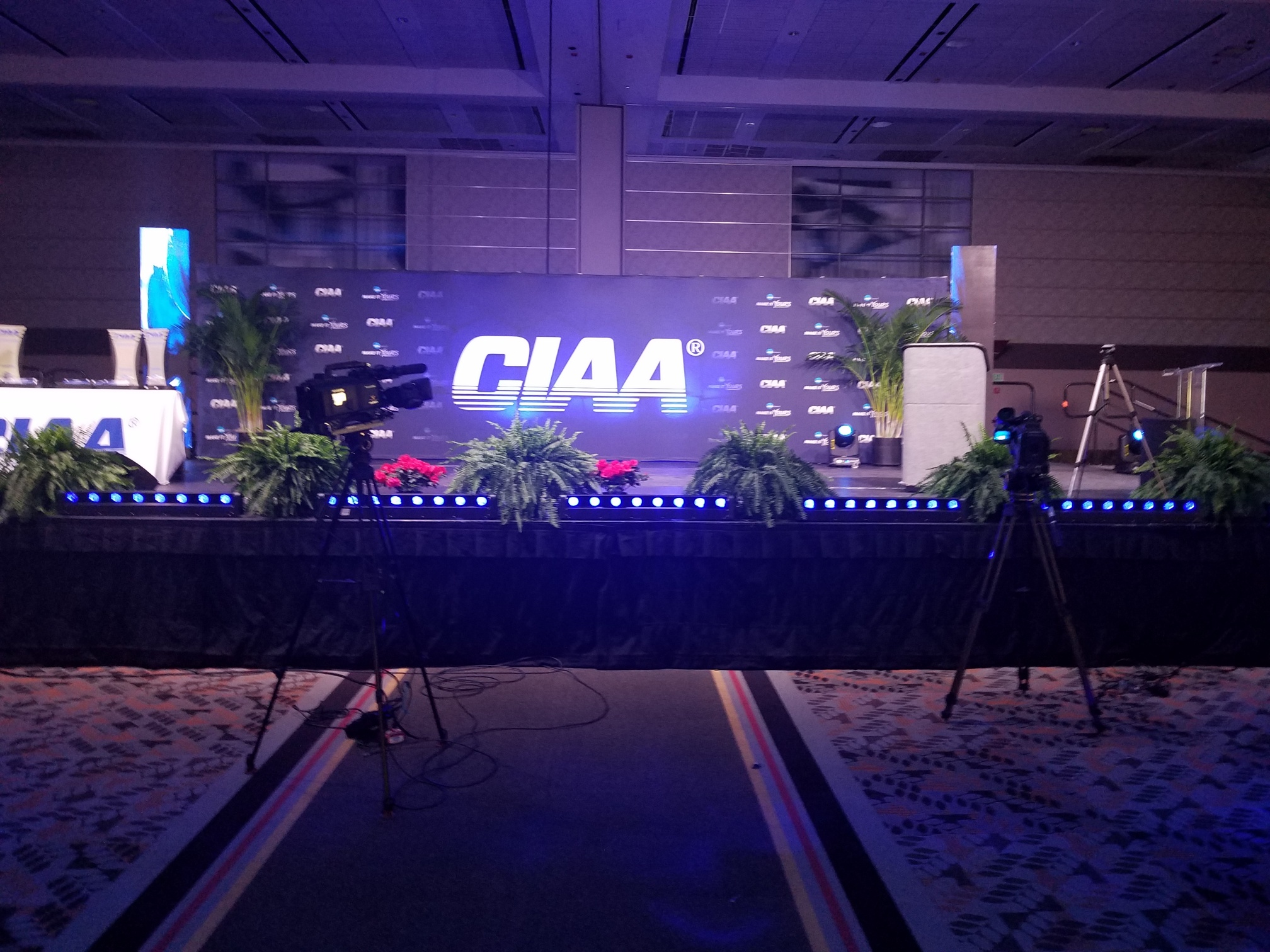 Heritage Printing, Signs & Displays recently collaborated with the Central Intercollegiate Athletic Association (CIAA) to install banners, backdrops, court graphics, floor graphics, and basketball goal wraps for the annual CIAA Basketball Tournament in Louisville, KY.
Headquartered in Charlotte, North Carolina, the CIAA hosts its annual NCAA basketball event, which is the most widely attended of any Historically Black Colleges and Universities (HBCU) in the country. In years past, Heritage has produced printed materials for the CIAA basketball tournament, including marketing materials, tournament programs, and signage for each venue and tournament activity. The event was hosted in Charlotte for 15 years before moving the annual conference to Louisville, KY beginning in 2021.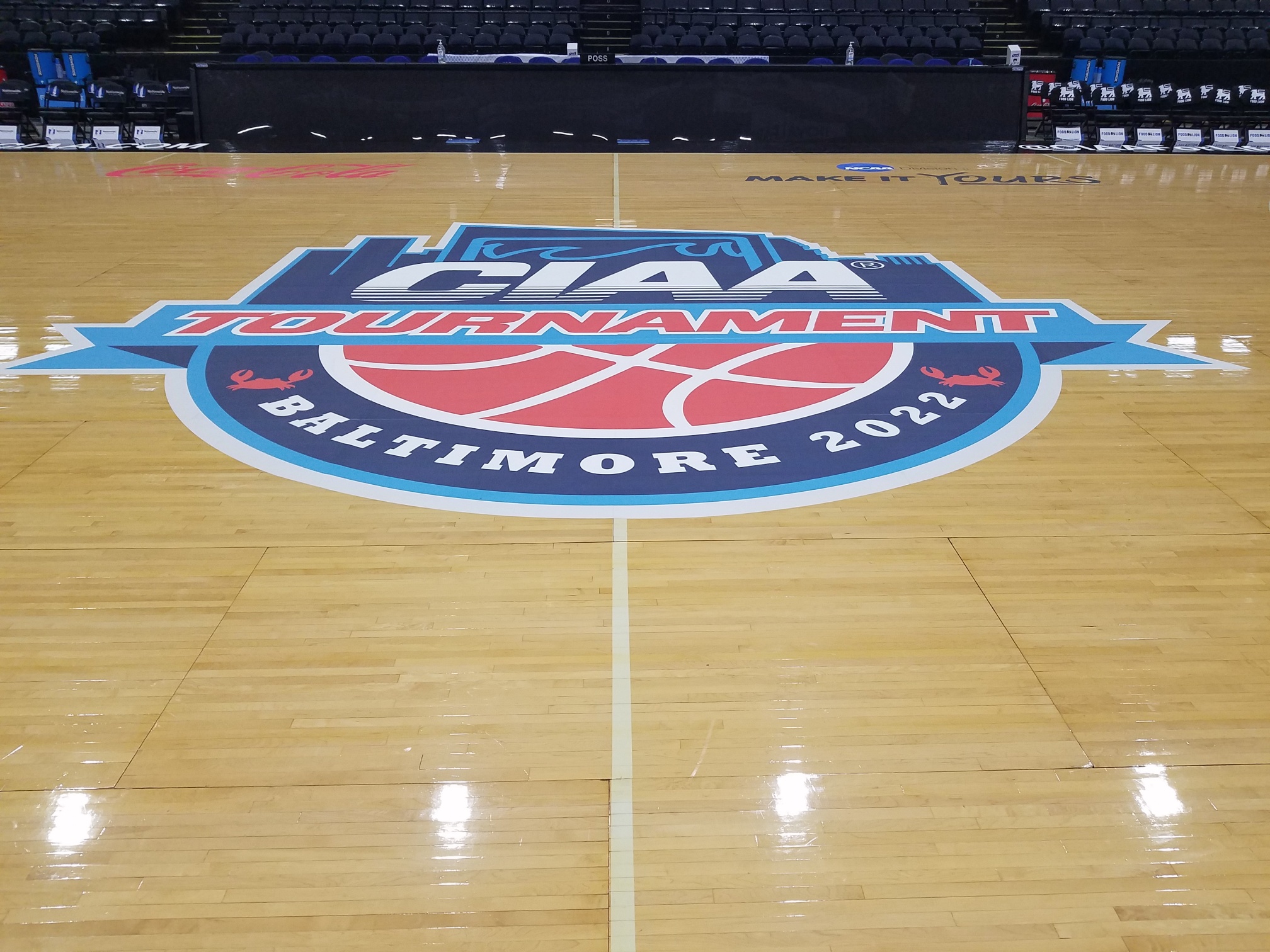 Representatives from the CIAA reached out to Heritage Printing, Signs & Displays to find ways to transform Royal Farms Arena with the necessary event signage and graphics for their annual basketball tournament. The 2022 tournament was the CIAA's 2nd year hosted in Louisville, KY and the first tournament since the league reached a multi-year agreement to be shown live on ESPN for the championship games.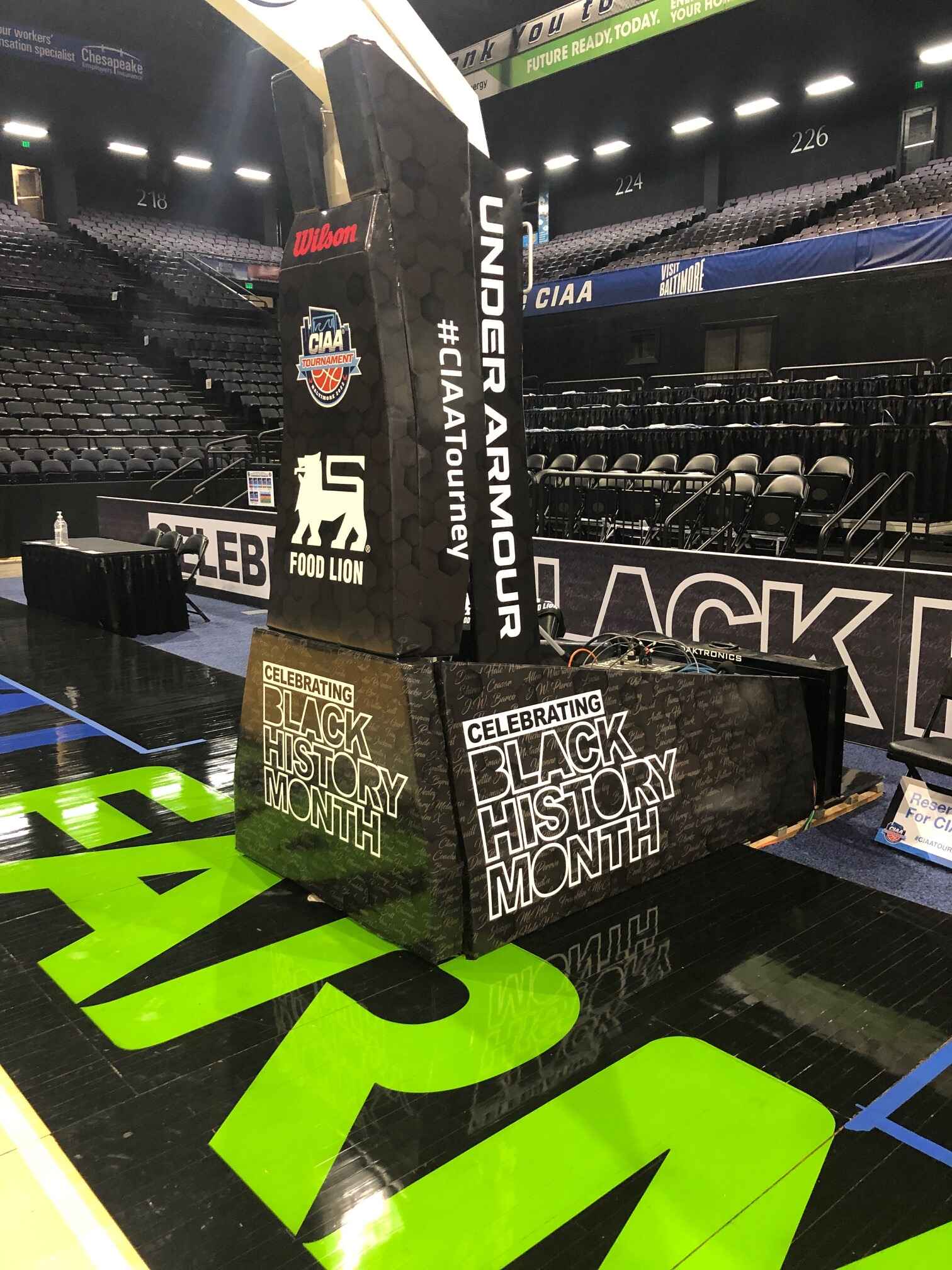 The Heritage team came up with the sizes and dimensions to install the items on the court. We also included branded decals for the locker rooms and produced the basketball goal wraps again this year. The Black History graphics were integrated into the basketball goal wraps and along the length of the court itself.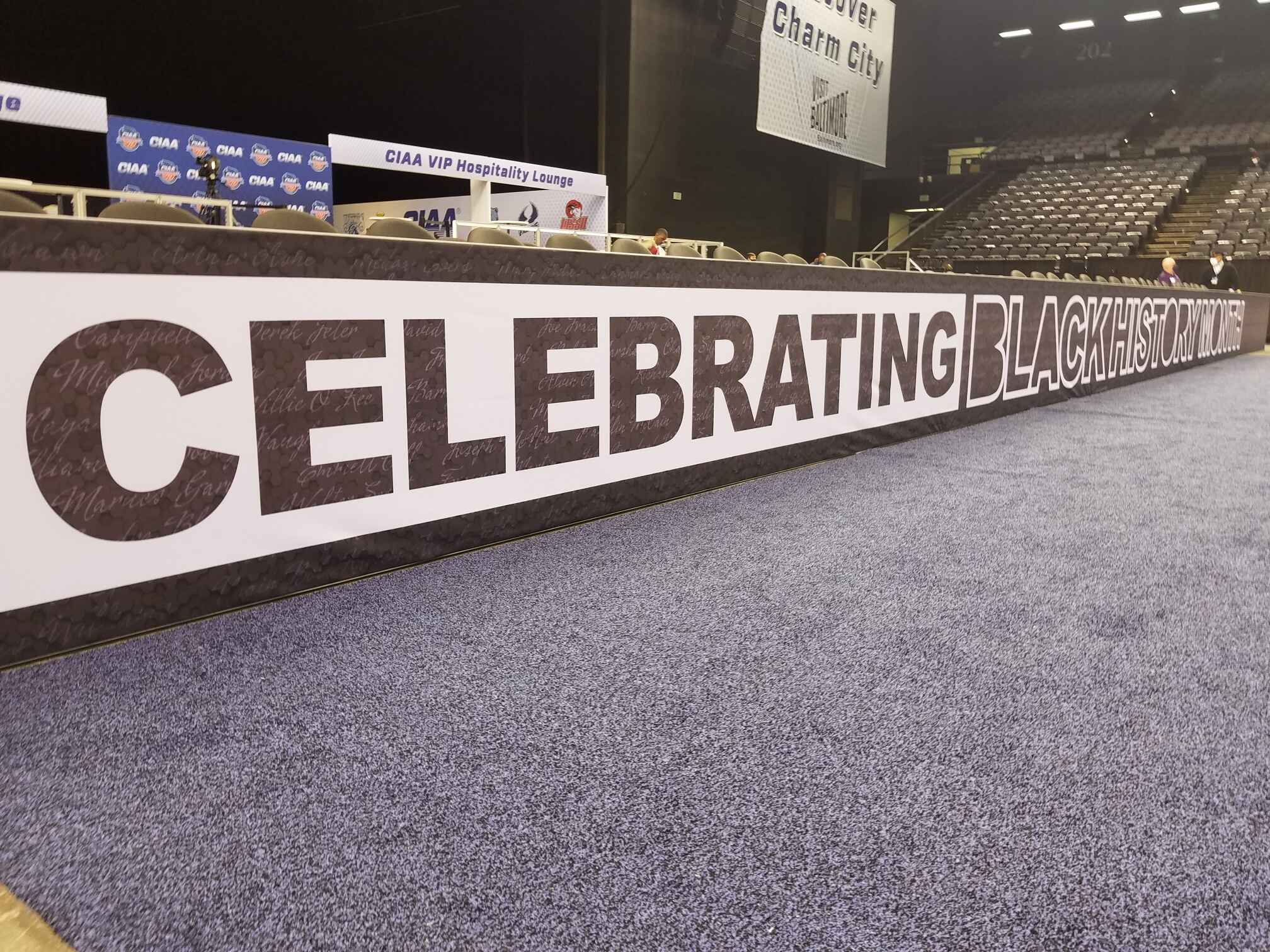 Upon arrival at the Royal Farms Arena in Louisville, KY, the Heritage team immediately started installing the extensive signage materials we produced after much preparation and collaboration with the CIAA. As a result, our sign installers were able to transform the arena in just one day in preparation for the event.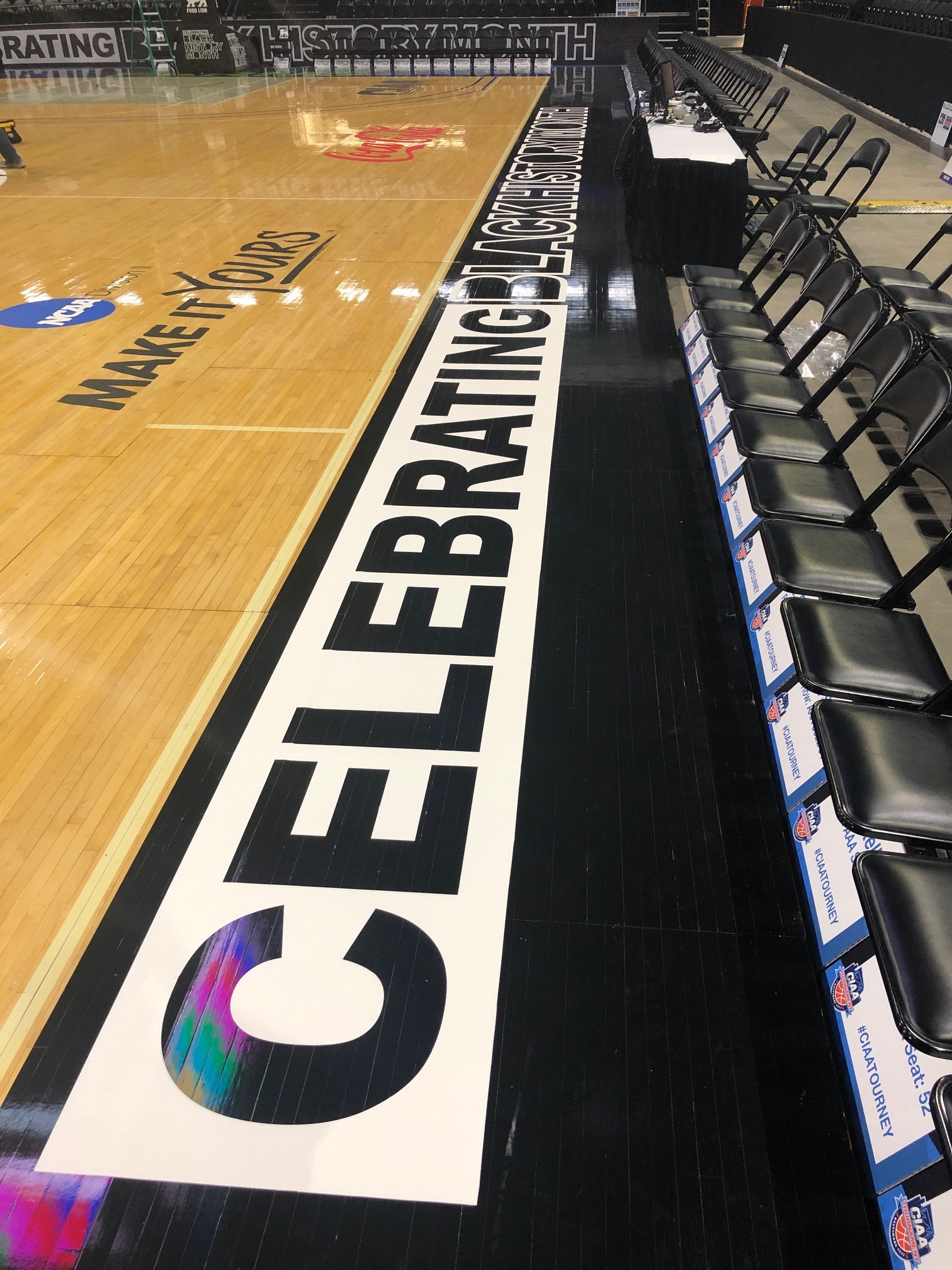 We installed vinyl floor graphics for the center court, goal wraps, basketball court, backdrops, event signage, certificates, and programs for the CIAA Hall of Fame event. After the games had concluded Saturday night, the graphics were safely and swiftly removed.
The CIAA's 2nd tournament in Louisville, KY was a huge success. Heritage Printing, Signs & Displays values our relationship with the CIAA and looks forward to continuing its support of this annual tournament.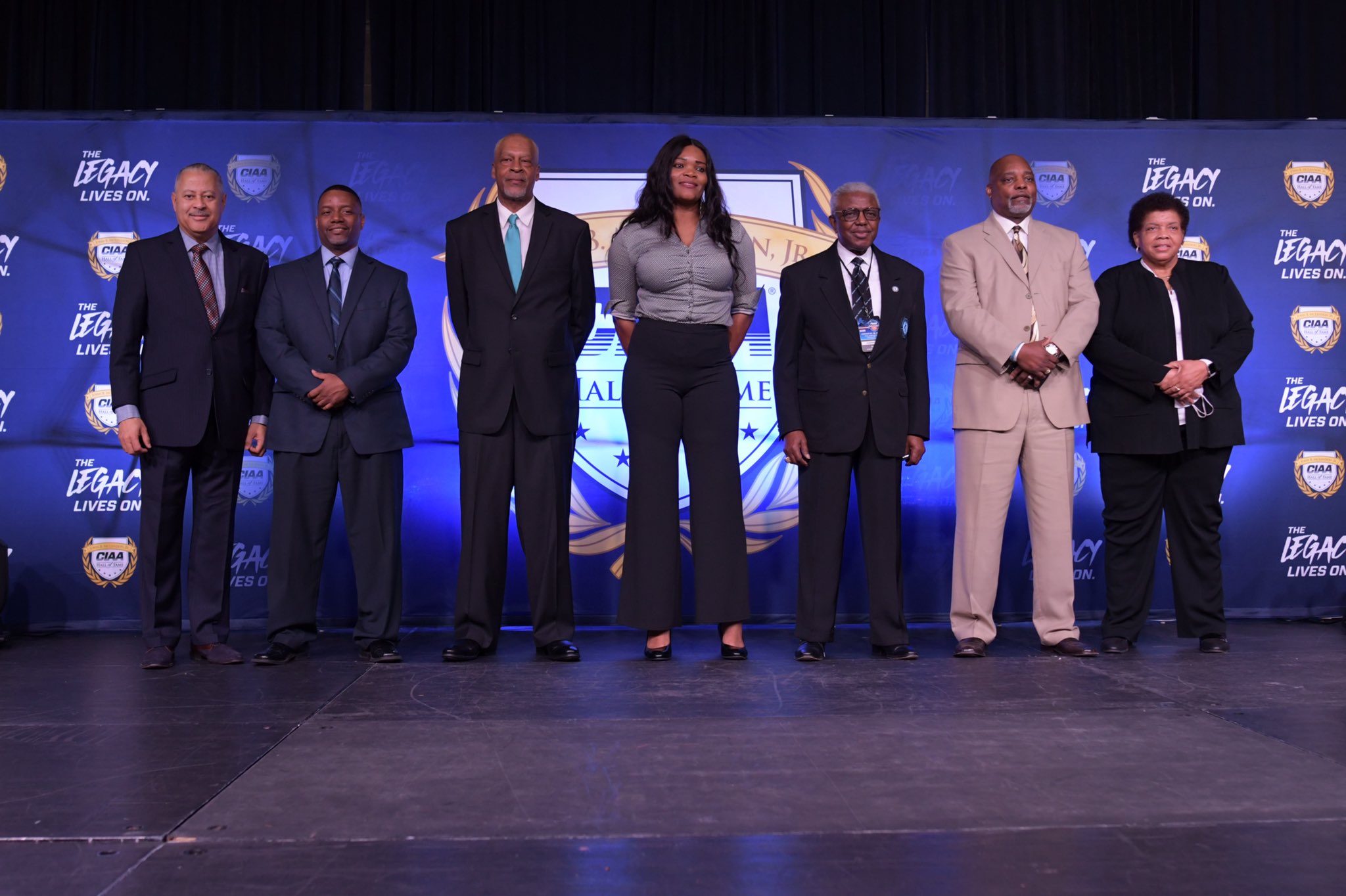 About Us
Heritage Printing, Signs & Displays is the leading sign shop serving Louisville, KY, MD. Our talented team of commercial printing professionals specializes in trade show displays, custom signs, and commercial interior graphics that enhance spaces, promote brands, and captivates target customers. If your company seeks to create new, high-quality displays from the award-winning sign company in the Charlotte area, call our sign professionals at (301) 843-1997. Or if you want to Get a Quote for free, use our convenient form today!
Contact the team at Heritage to inquire about how we can support the transformation of a venue for your upcoming trade show, conference, meeting, or sports event. Give us a call at (301) 843-1997 or Get a Quote online for free today.
#commercialprinting, #tradeshowdisplays, #customsigns, #commercialinteriorgraphics, #displays, #banners, #backdrops, #courtgraphics, #floorgraphics