Why Choose Fabric Backdrops for Your Next Event in Louisville, KY?
Wednesday, October 18, 2023
Are you currently in the midst of planning your next business event in Louisville, KY? Whether you're a business owner, small business, corporate headquarters, or event venue, the backdrop you choose can play a significant role in the overall success of your event. While there are many options when it comes to backdrops, fabric backdrops have become increasingly popular event signage solutions in the Kentuckiana region.
Fabric backdrops, also known as hop-up fabric displays, are becoming a top choice for event backdrops for many reasons. These lightweight and highly customizable displays are made from polyester fabric, making them durable and easy to transport. They also come with a variety of features such as adjustable frames, LED lighting options, and the ability to be easily assembled without any tools.
Fabric backdrops carry with them numerous benefits for upcoming corporate events in Louisville, KY. These are five of the most beneficial applications of fabric backdrops to brand your event space and to captivate your target audience.
1. Versatility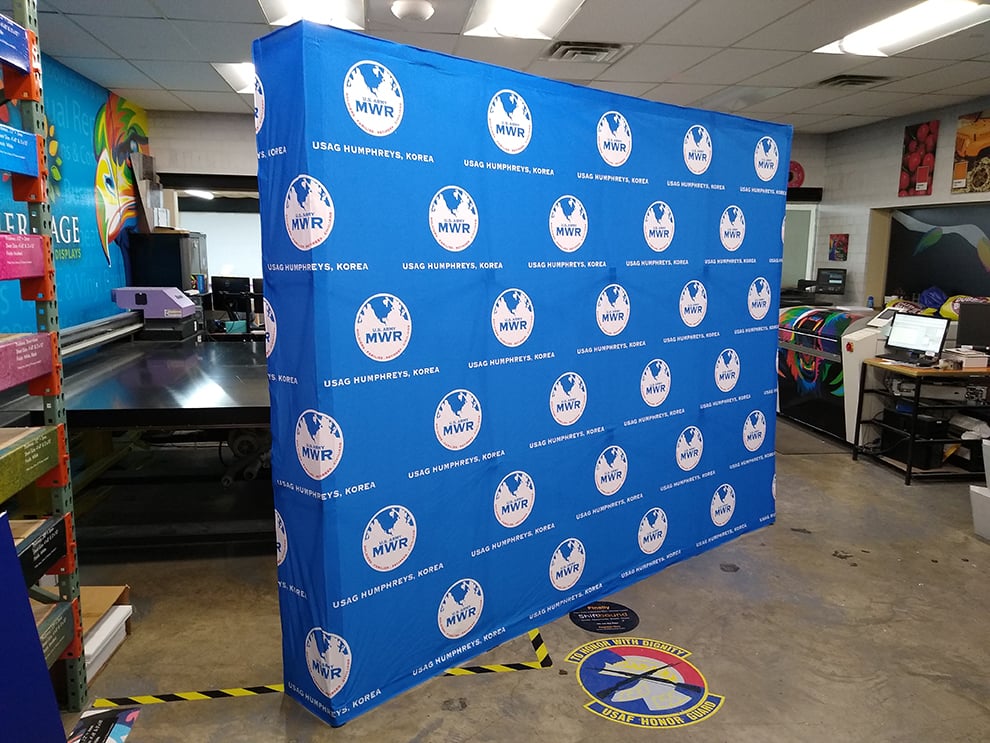 One of the top reasons to choose a fabric backdrop for your event is its versatility. Fabric backdrops come in various sizes and shapes, making them suitable for any event. Whether you need a simple rectangular background for a product launch or a more elaborate circular backdrop for a gala, fabric backdrops can be customized to suit your specific needs. They have the added benefit of being lightweight and easy to transport, making it easy to set up and take down.
2. Customization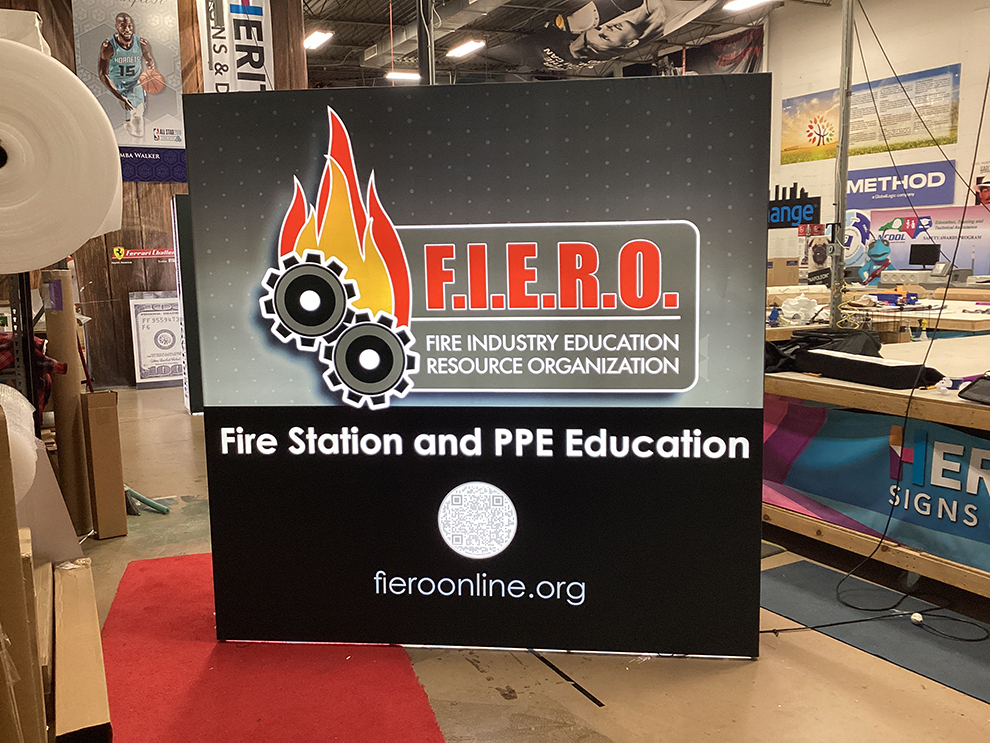 Fabric backdrops are incredibly customizable, allowing you to choose any color, texture, pattern, or design you want. This gives you the freedom to create a backdrop that reflects your brand's personality and style. Whether you need a solid color or a full-color photo print, the possibilities are endless. Additionally, fabric backdrops are easy to update with new graphics, allowing you to reuse them for future events. Fabric backdrops can have backlighting as well to take your branding to new heights.
3. Aesthetics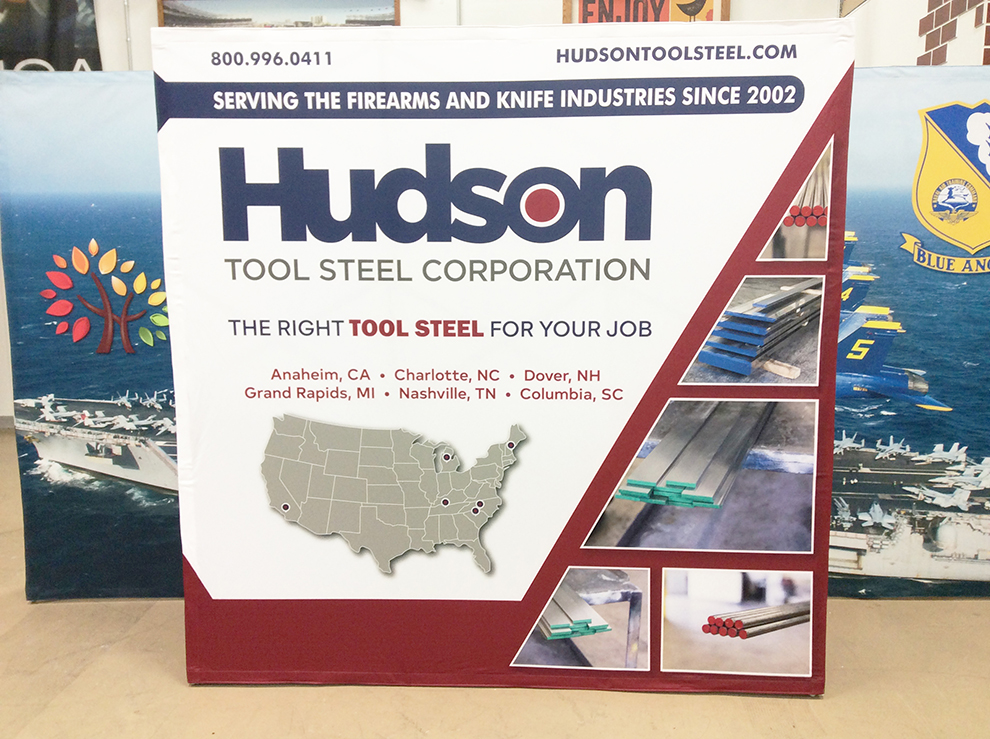 Another advantage of fabric backdrops is their aesthetics. Fabric backdrops can help to set the tone for your event, creating a welcoming and professional atmosphere. They can help to elevate your brand, convey important messaging, and create a memorable experience for attendees. Using a high-quality fabric backdrop can enhance your event's overall look and feel, leaving a lasting impression on your guests.
4. Durability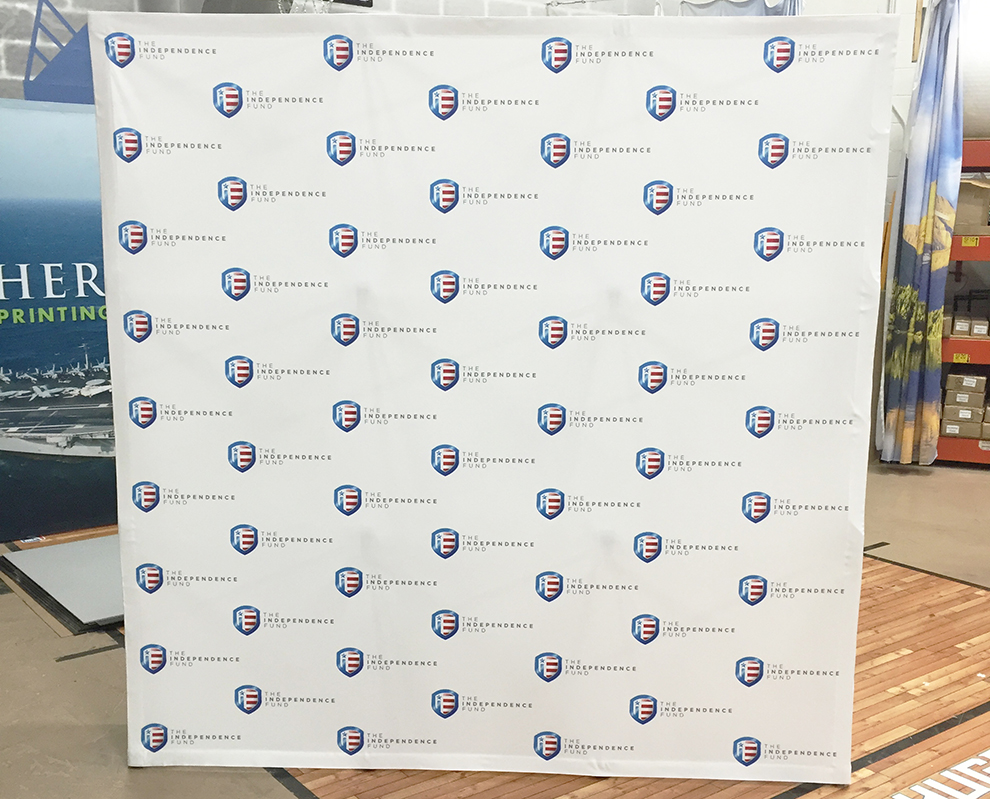 When it comes to event backdrops, durability is crucial. Fabric backdrops are made from high-quality materials that can withstand wear and tear, ensuring they look great for many events. Unlike other types of backdrops that may be prone to scratches and tears, fabric backdrops maintain their quality over time. They're also exceptionally easy to maintain, making them an even more practical choice for any event.
5. More Affordable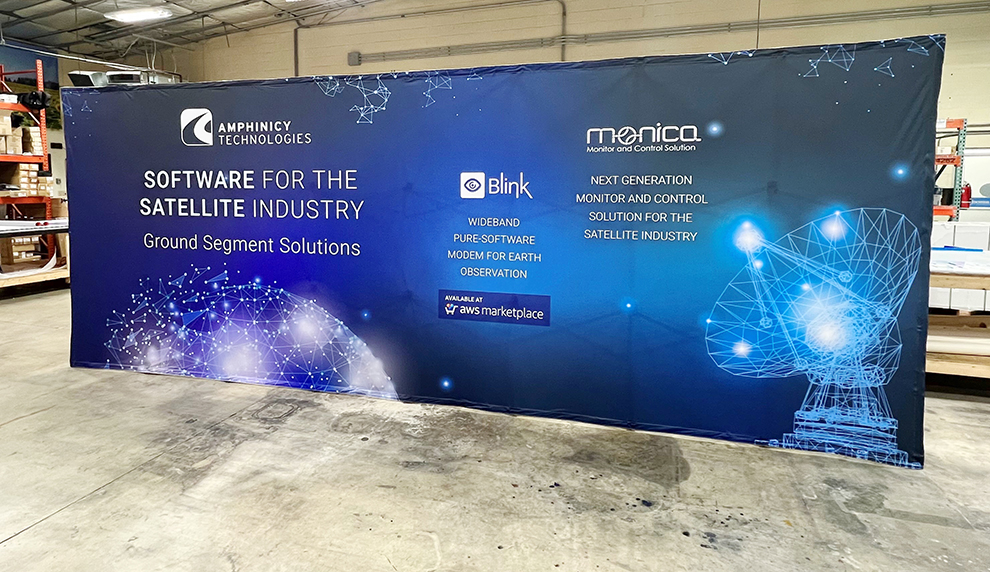 Finally, fabric backdrops can be a more affordable option for your event when compared to other types of backdrops. Fabric backdrops are typically less expensive than custom backdrops made from other materials. They're also more environmentally friendly, making them a great choice for businesses looking to reduce their carbon footprint.
As you can see, fabric backdrops have many advantages that make them an excellent choice for your next event in Louisville, KY. Their versatility, customization options, aesthetics, durability, and affordability make them a practical and cost-effective solution for any business or event venue. So why not elevate your next event with a custom-designed fabric backdrop? Your guests will thank you for it!
Popular Events for Fabric Backdrops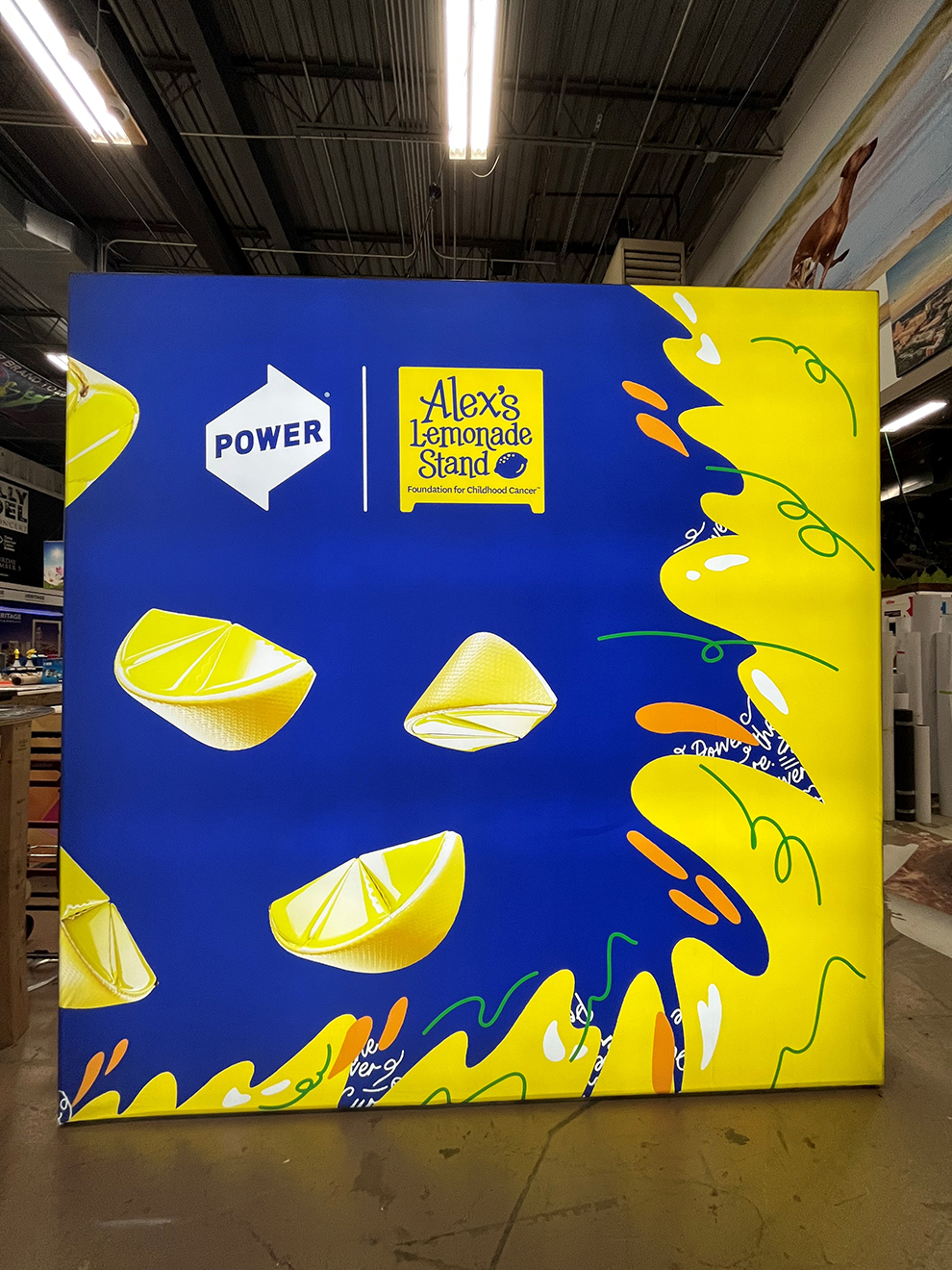 Fabric backdrops can be used for a wide range of events, from corporate conferences and trade shows to weddings and social gatherings. Here are some popular events where fabric backdrops can make a significant impact:
Red carpet events: Fabric backdrops are the perfect choice for red carpet events, adding a touch of elegance and sophistication to the occasion.
Product launches: When showcasing a new product, you want to create a visually stunning backdrop that will draw attention and enhance the overall presentation. Fabric backdrops can be designed to fit your brand's aesthetic and help highlight your product effectively.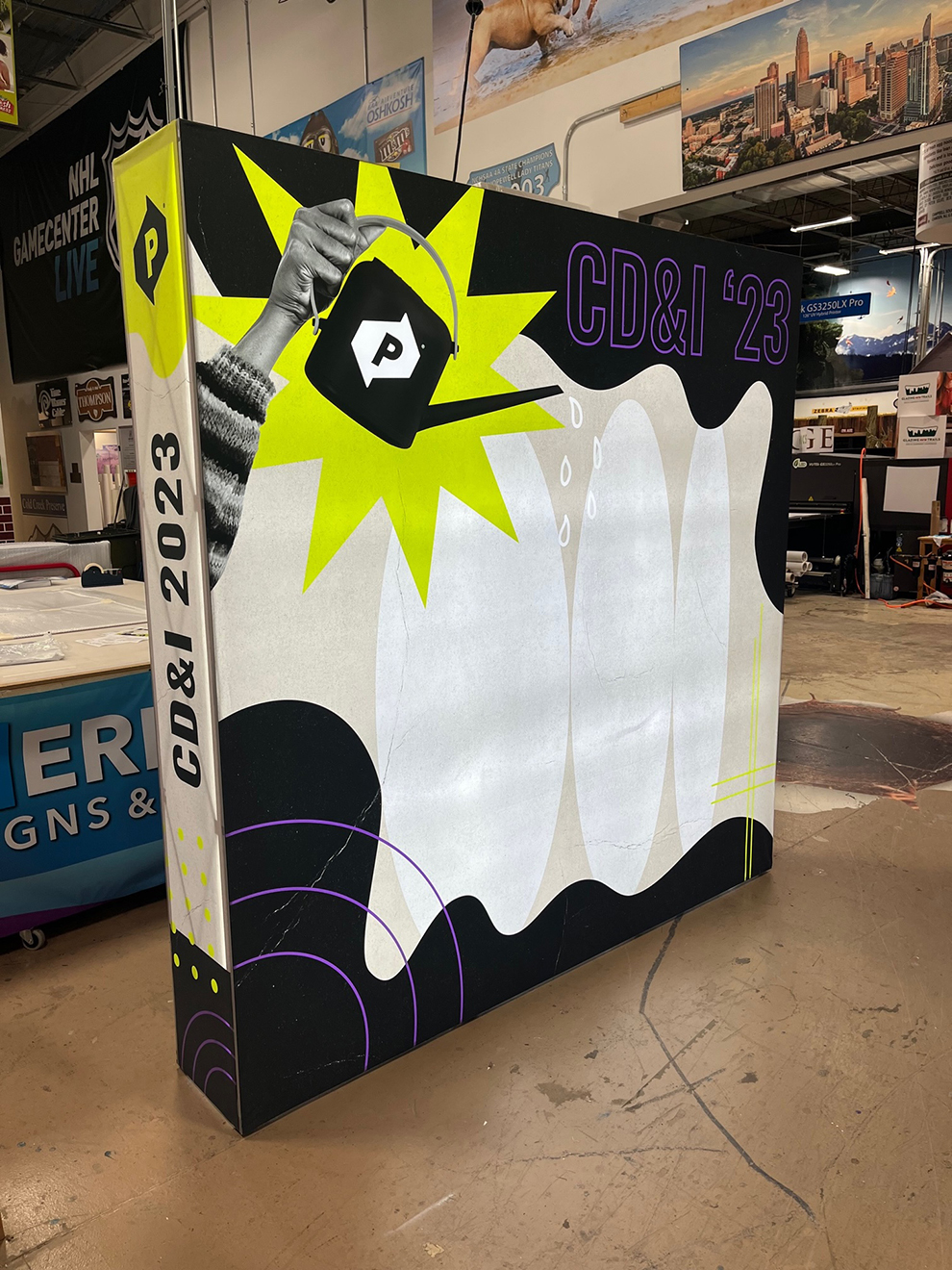 Trade shows: At trade shows, it's essential to stand out from the crowd and make a lasting impression. Fabric backdrops can be customized with your branding and graphics, making them an eye-catching addition to your booth.
Corporate events: From seminars and conferences to galas and award ceremonies, fabric backdrops are a versatile choice for corporate events of any size. They can be tailored to match your event's theme and provide a professional backdrop for speeches and presentations.
Photo shoots: Whether it's for fashion, product, or portrait photography, fabric backdrops offer endless possibilities for creating the perfect background. With their customizable designs and versatility in size and shape, they are an excellent choice for photo shoots.
Why Choose Heritage Printing, Signs & Displays to Make Your Fabric Backdrops for Your Next Event in Louisville, KY?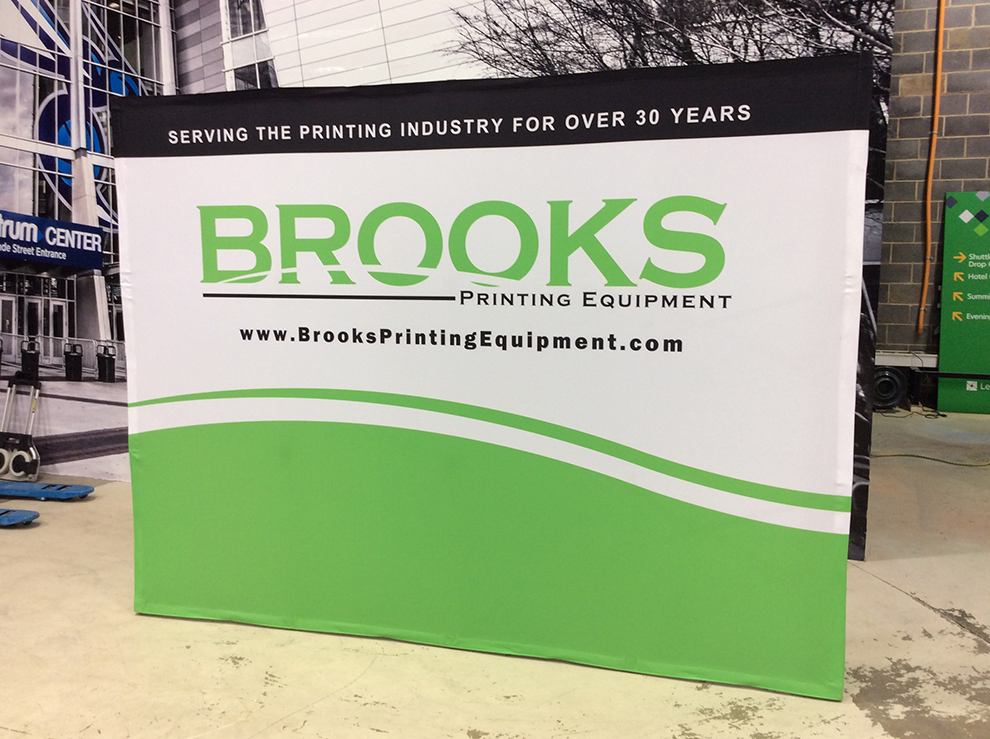 As a premier provider of fabric backdrops in Louisville, KY and the Kentuckiana region, Heritage Printing, Signs & Displays has been setting industry benchmarks since 1977. Our blend of expertise and innovation has garnered us numerous accolades and a plethora of 5-star reviews. We pride ourselves on delivering superior quality signage and display solutions that not only meet but surpass client expectations. Utilizing cutting-edge fabric printing technology, we craft fabric backdrops that make your brand distinctly noticeable amidst competition.
Experience Seamless Collaboration with Our Signage Specialists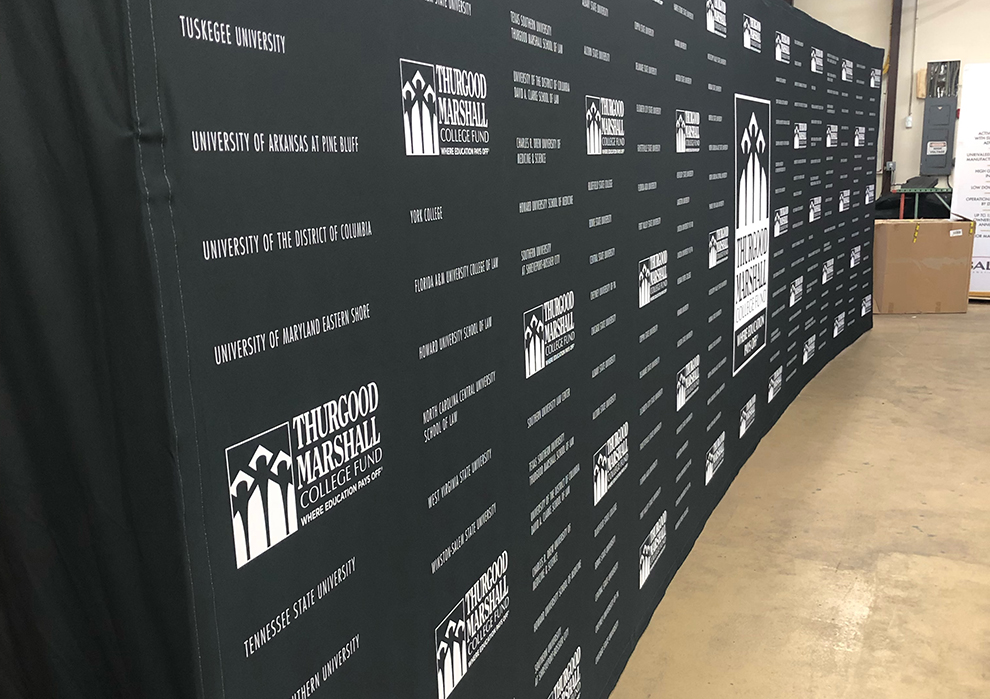 Choose to work with Heritage Printing, Signs & Displays and you're choosing to work with the best in sign creation and installation. Our team of signage connoisseurs bring years of industry experience to the table, committed to helping clients reach their marketing objectives. We work hand-in-glove with our clients, understanding their unique needs, timelines, budgets, installation locations, and any other specifics. Our printing process guarantees sharp, vibrant, and enduring graphics. We utilize only top-tier materials and printing methods to ensure your fabric backdrops look exceptional and durable. Our primary objective is to augment your branding through the high-quality signs and displays we design and install.
Ready to Elevate Your Branding? Reach Out to Heritage Printing, Signs & Displays Today
Curious about how fabric backdrops can enhance your brand's presence at events or trade shows in Louisville, KY? Get in touch with Heritage Printing, Signs & Displays today. Our signage experts are eager to collaborate with you to devise new fabric backdrops that will propel your brand to unprecedented heights. Call us at (502) 576-7599 or request a free quote using the form on our website. We eagerly anticipate partnering with you!
#tradeshows, #backlighting, #eventsignage, #fabricbackdrops