Bonitz: Project Spotlight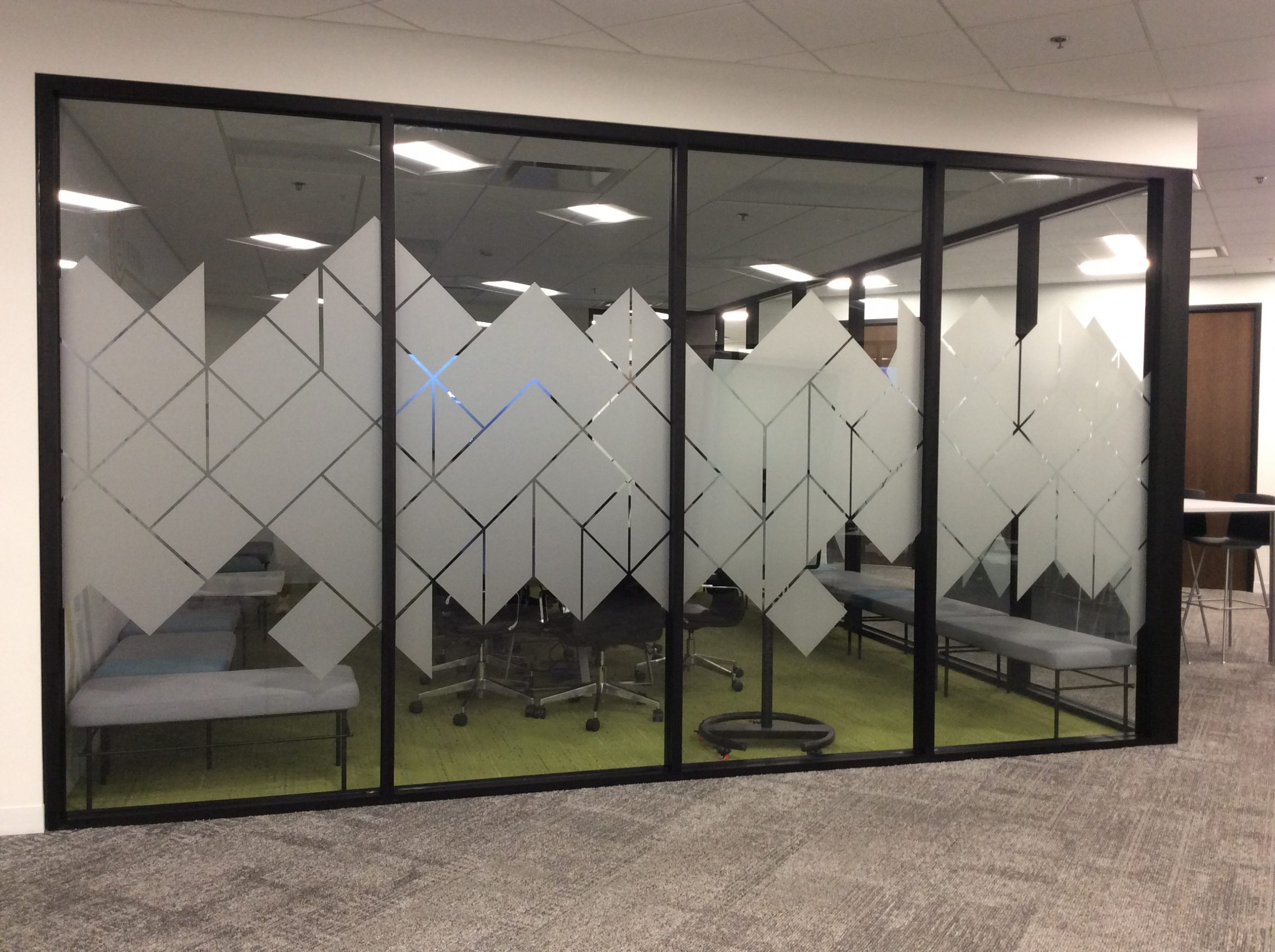 Bonitz Collaborates with Heritage to Create a Transformed Corporate Interior
Heritage Printing, Signs & Displays recently transformed the corporate headquarters of Bonitz, Inc. with new custom signs and graphics to enhance the company's interior and to reflect their company values in a visually impactful way.
When representatives from Bonitz wanted to redesign their office with brand new experiential graphics, they contacted Heritage Printing, Signs & Displays with the request. Bonitz chose the Heritage team because of our outstanding reputation for award-winning corporate signs and hundreds of 5-star reviews from our clients whose spaces have been enhanced as a result of our work.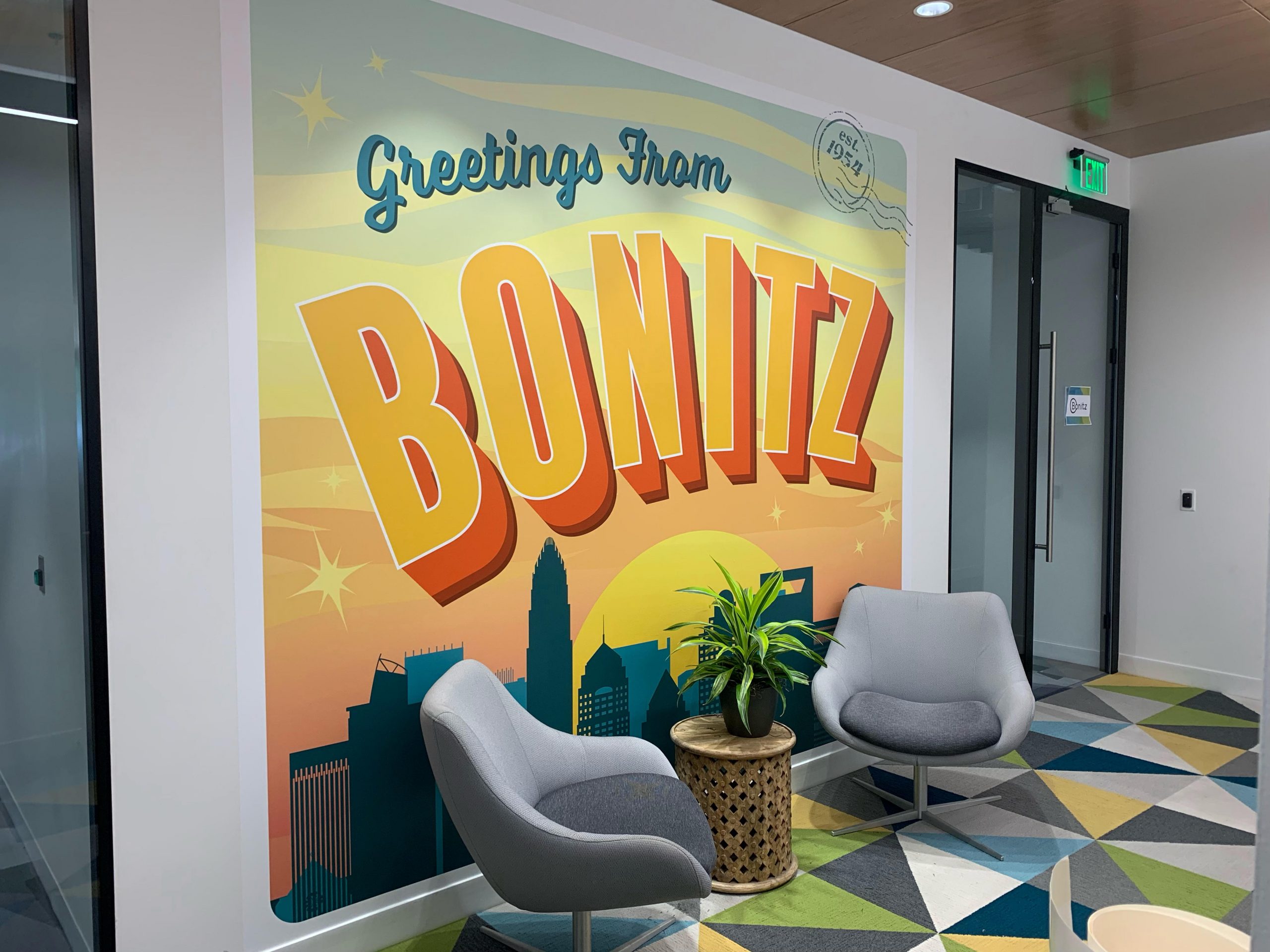 Members of the Heritage team met with the Bonitz team to review concepts for the rebranded space and made a proposal to collaborate with Bonitz to implement the production and installation of a wide variety of graphics to create a branded and immersive space for both customers and employees.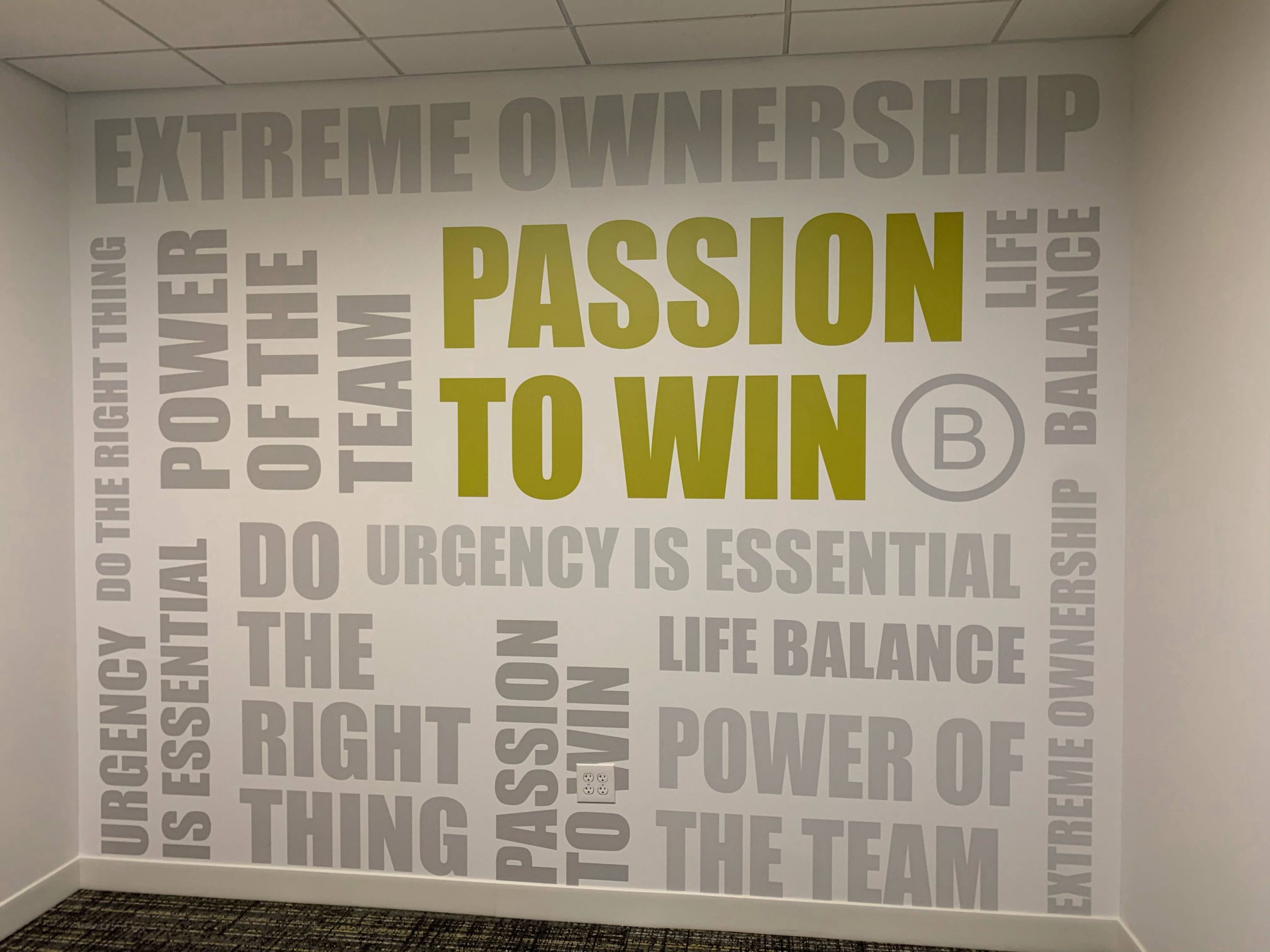 Components of the environmental graphics installation project included: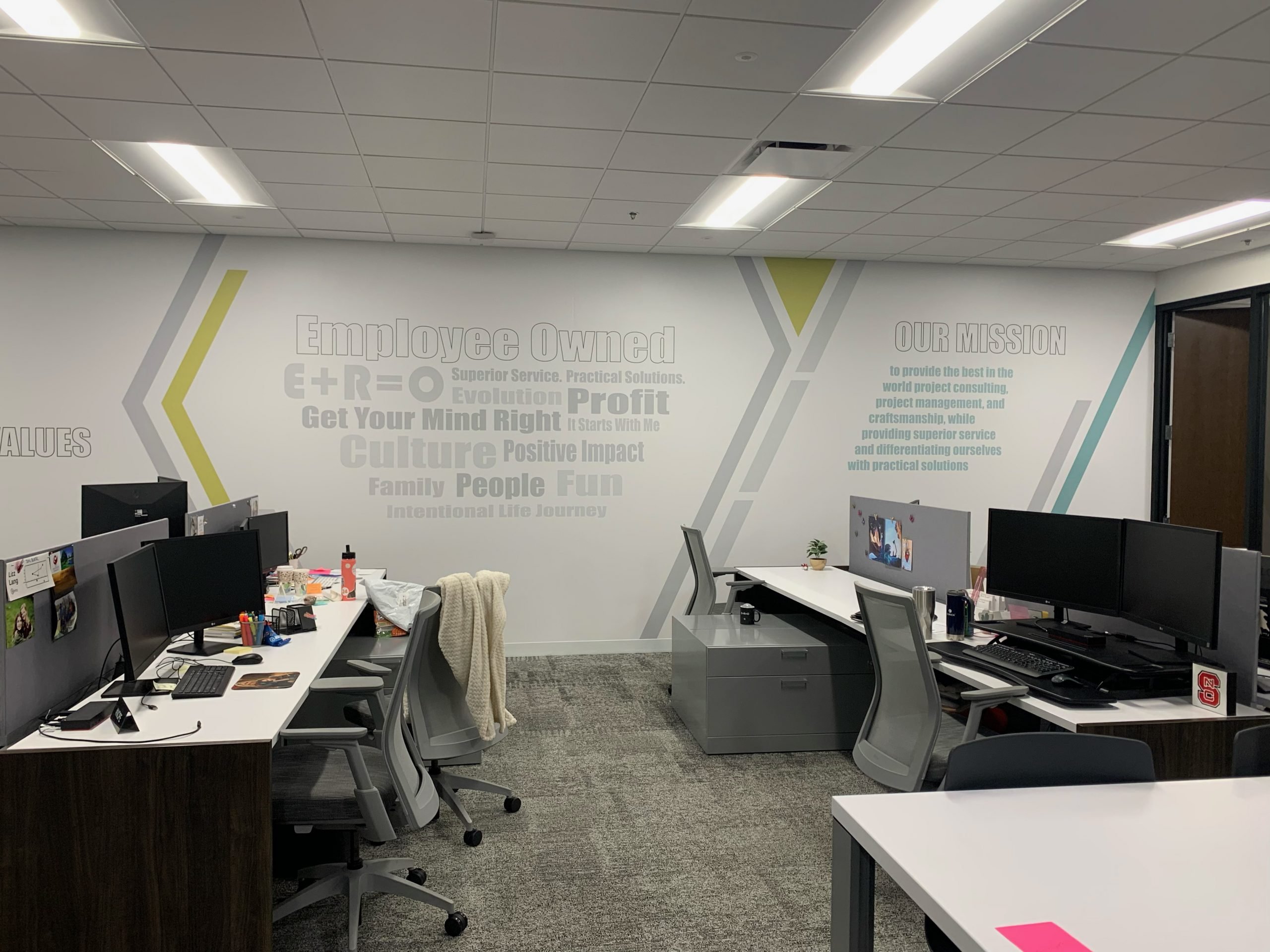 The Heritage team printed and fabricated these custom signage elements from our sign shop using our wide formatting printing technology, as well as our CNC cutter and laser cutters to ensure that each dimensional letter had smooth edges and each adhesive vinyl material fit the intended installation space exactly.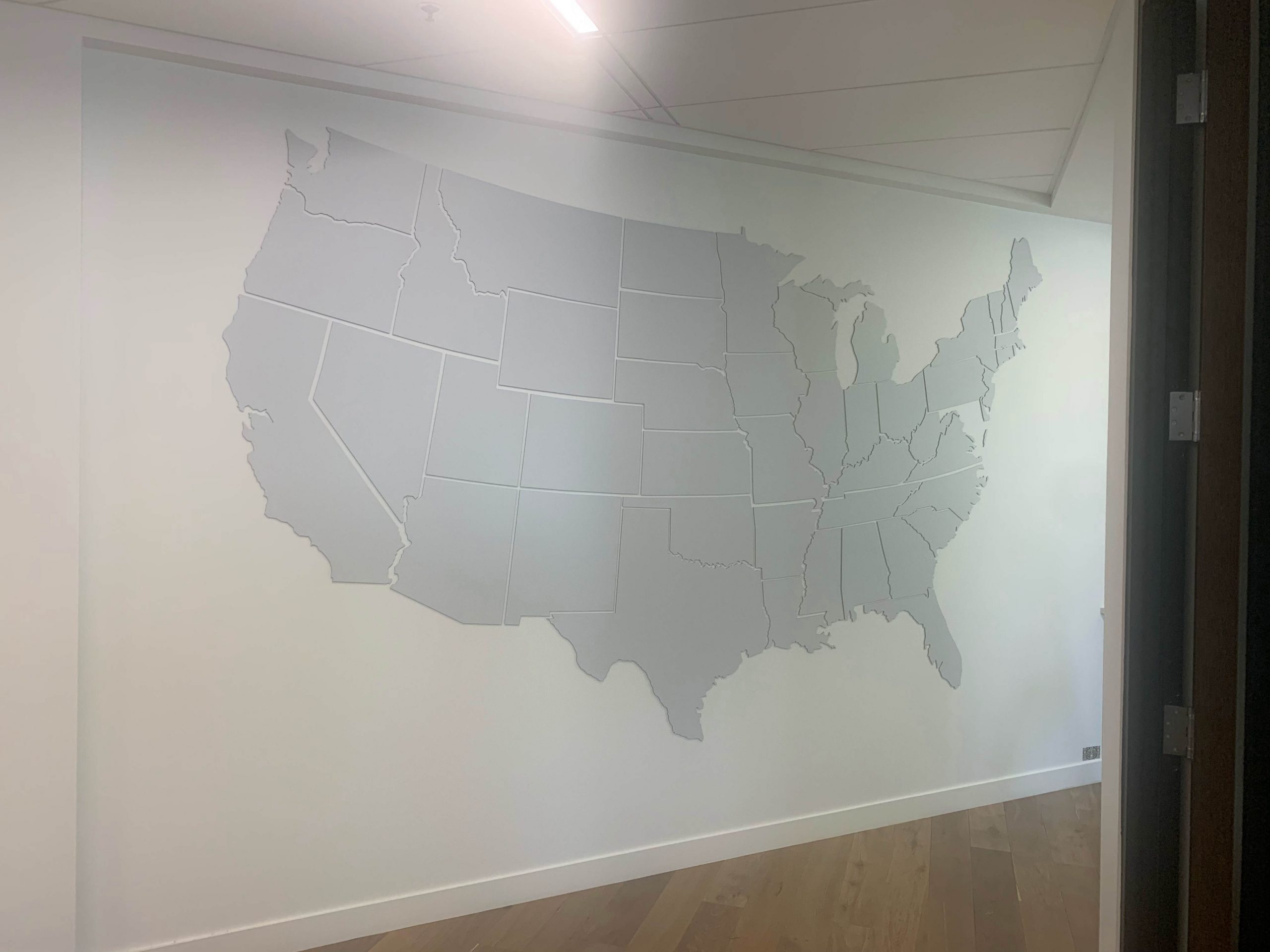 The Heritage team collaborated with the Bonitz marketing team and kept communications transparent and timely. Heritage worked with designs and artwork provided by Bonitz and made recommendations for the best materials to meet the client's expectations and budget and to execute their branding goals.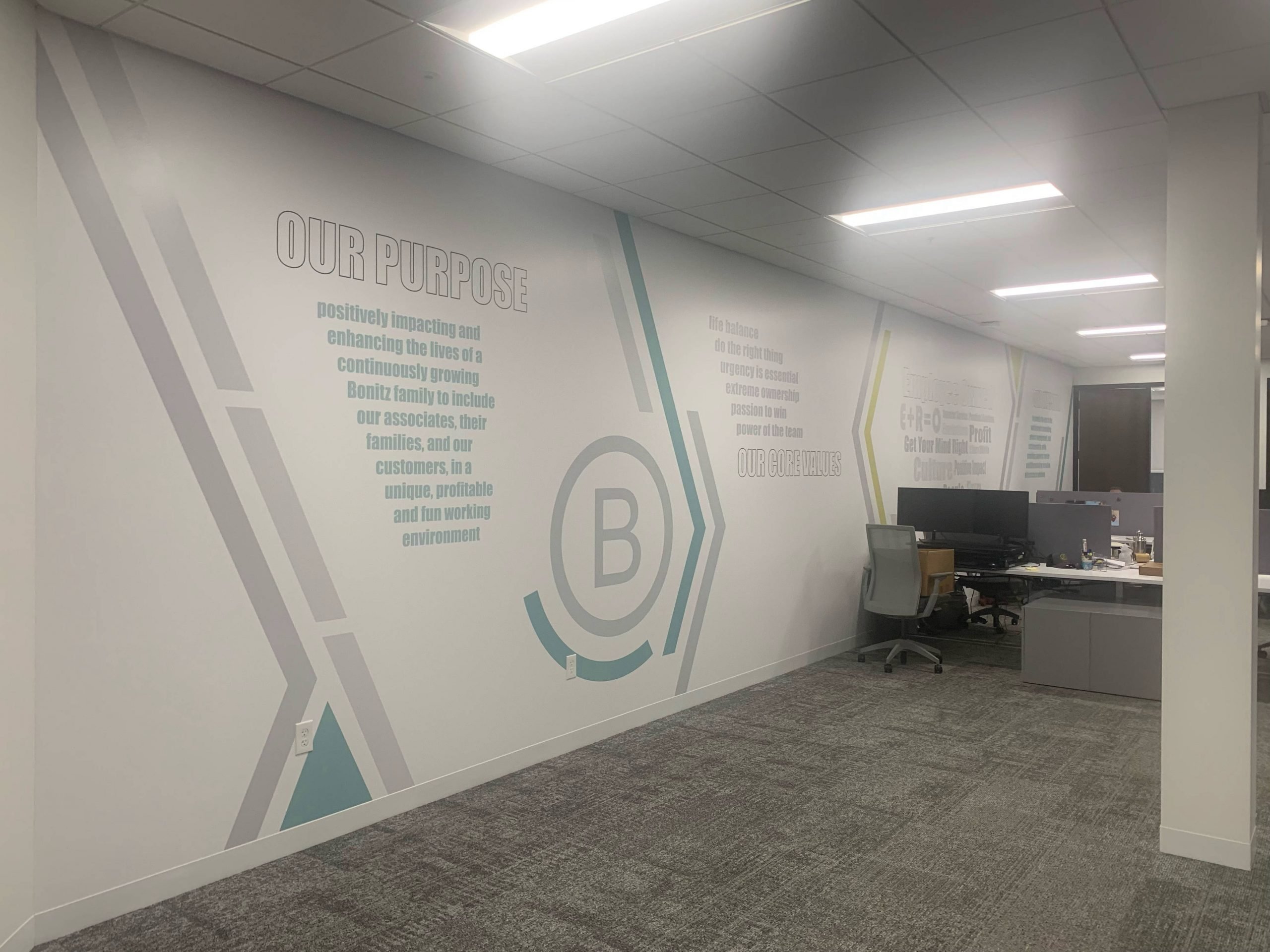 The printing and installation of the custom graphics and signs took place over 10 workdays, during which the Heritage installation team followed our trademark commitment to timely and efficient execution and communication with our clients at every stage of the sign installation process. Our team conducted a site survey beforehand to ensure accurate measurements on the day of the installation, including the correct height of each graphic and taped layouts to each area of the space.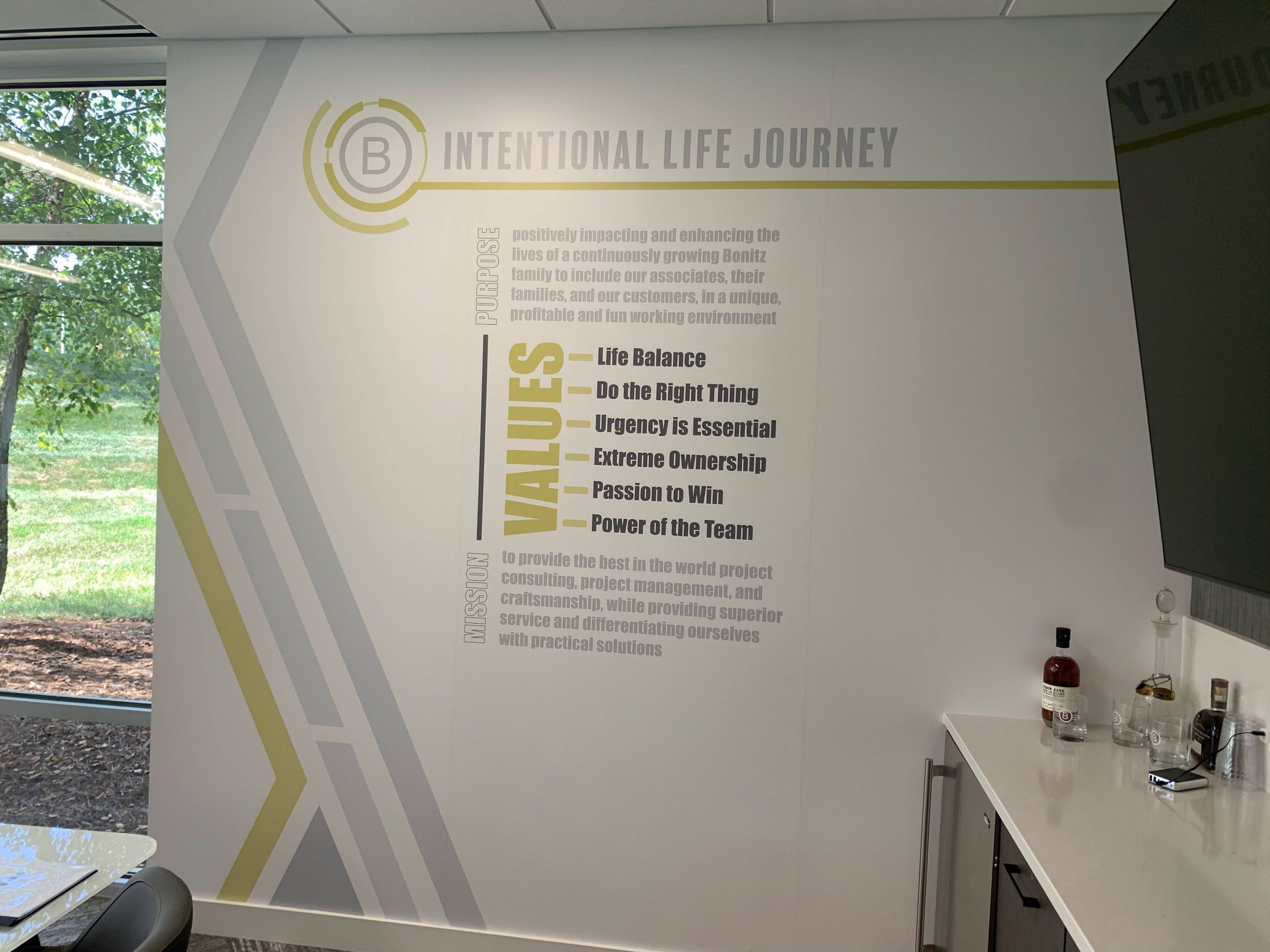 Upon the completion of the installation, the Bonitz marketing team was pleased with the results and especially with Heritage's commitment to quality and outstanding customer service. We hope to continue our excellent relationship with Bonitz on future projects.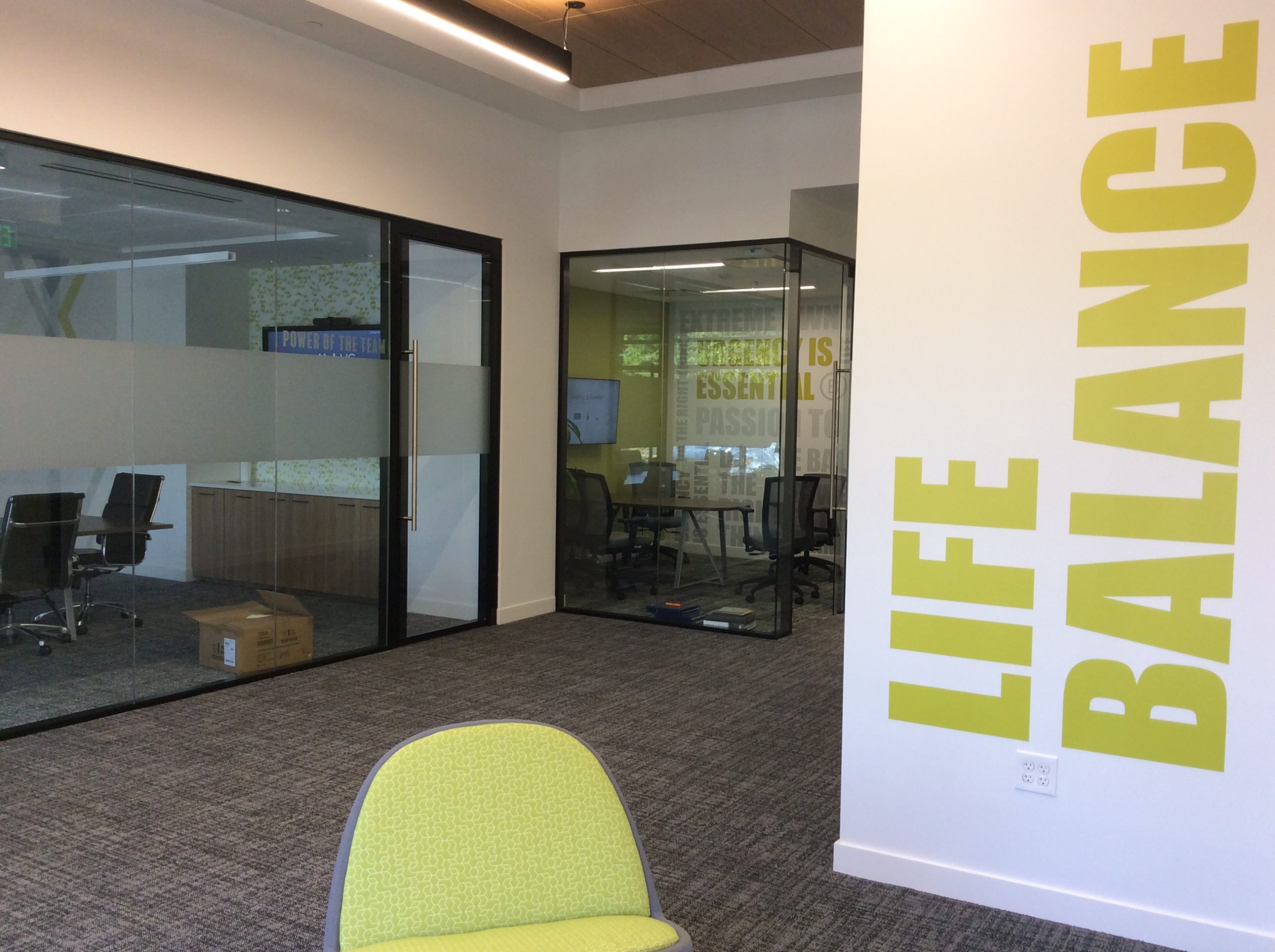 About Bonitz
Bonitz is a trade commercial contractor specializing in flooring, ceiling, wall systems, specialty products, cleaning, and maintenance. Bonitz boasts multiple locations throughout the Southeast and believes in positively impacting their customers, associates, and communities with the interior solutions they create.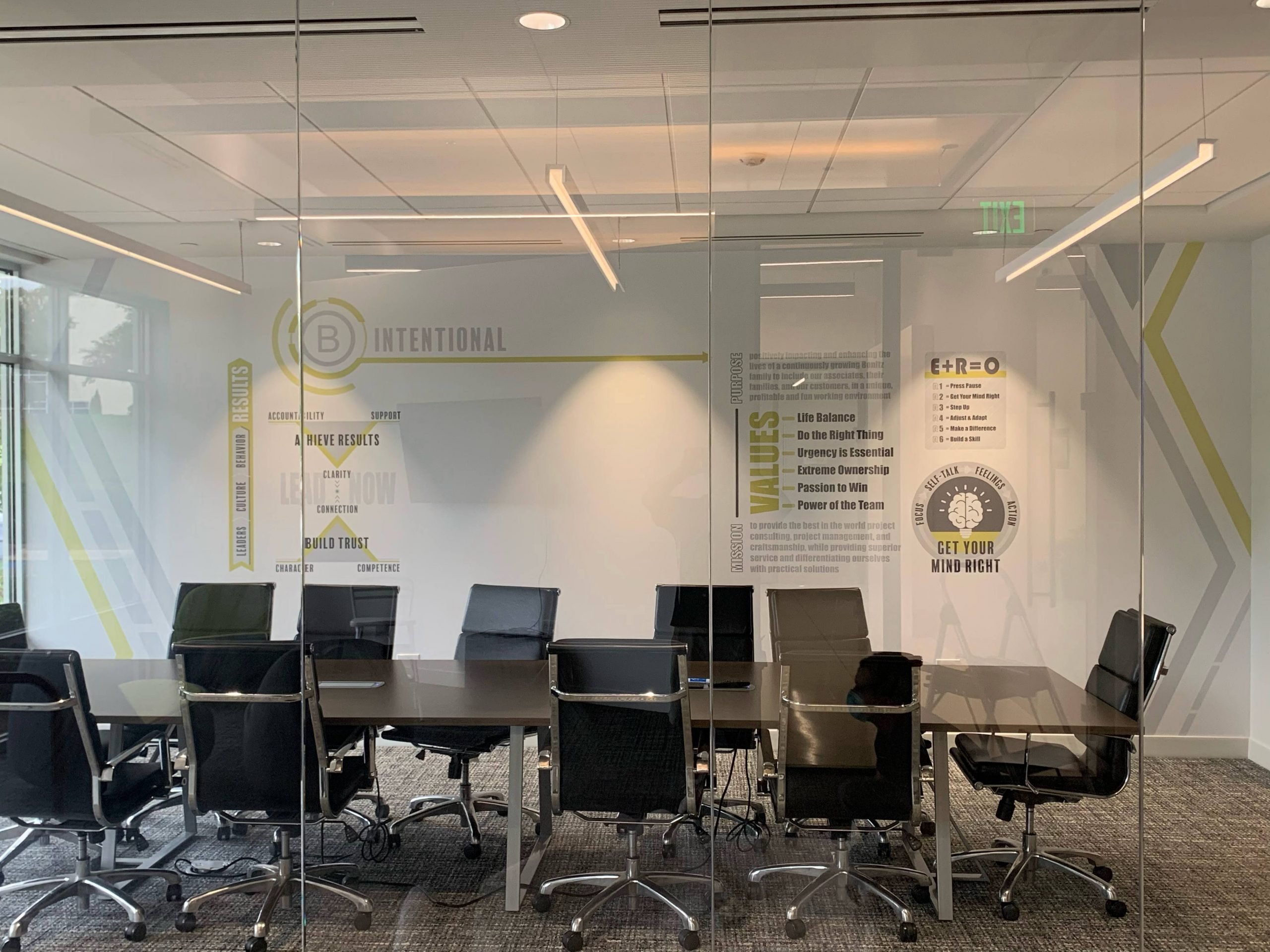 About Us
Heritage Printing, Signs & Displays is a leading sign shop specializing in trade show displays, custom signs, and commercial interior graphics. Our goal with every job we do is to enhance corporate spaces, promote brands, and captivate customers with the signs and graphics we create and install. If your company seeks to create new, high-quality displays from an award-winning sign company with a commitment to excellence and outstanding customer service, call our sign professionals at (502) 576-7599. Or if you want to Get a Quote for free, use our convenient form today!
#Wallwraps, #Dimensionallettering, #customsigns, #tradeshowdisplays, #displays