District Moving Project Spotlight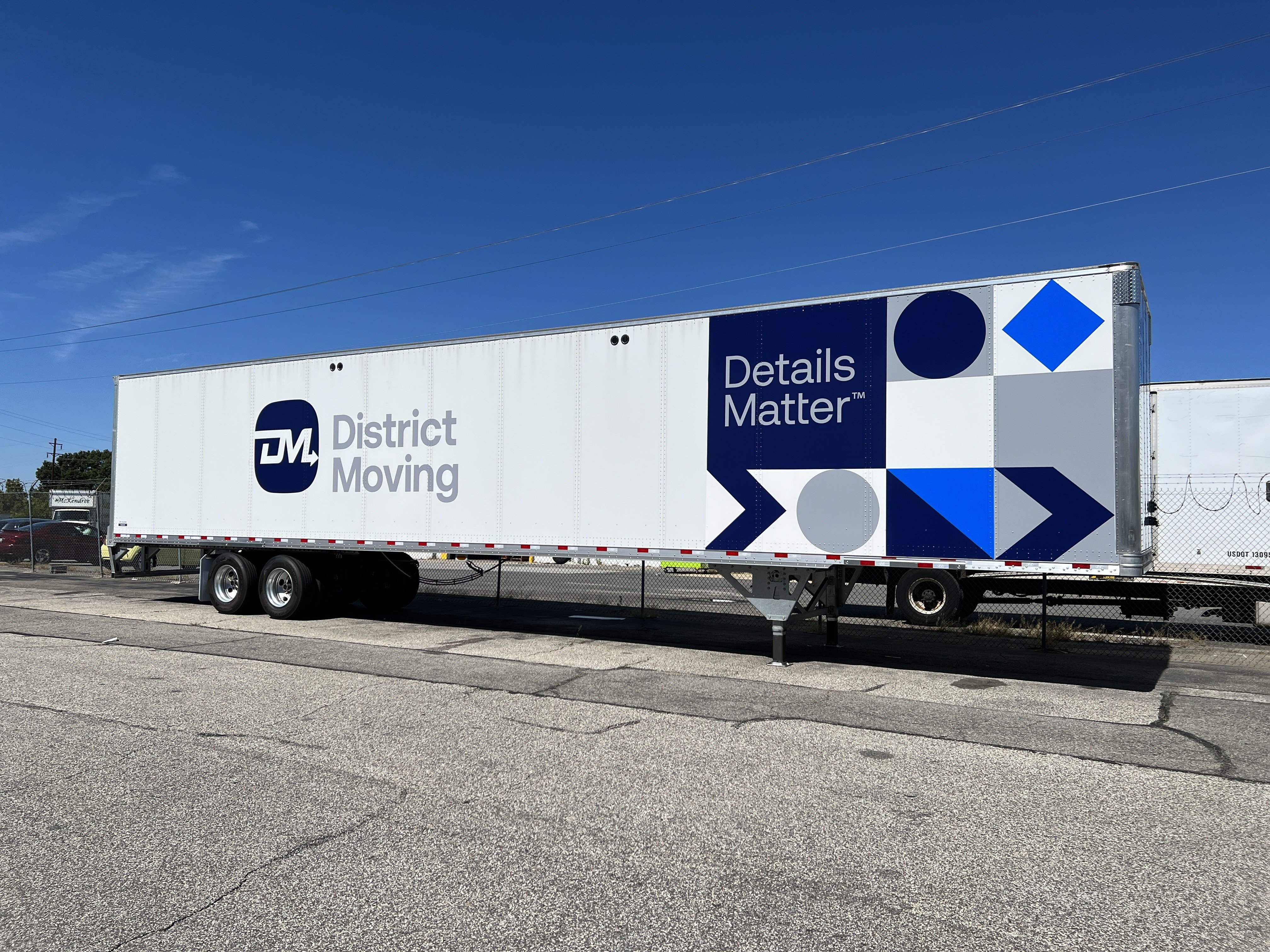 The talented team at Heritage Printing, Signs & Displays recently rebranded the commercial vehicles of District Moving, a local moving company in Louisville, KY, with new adhesive vinyl fleet graphics for their company vans and trucks.
District Moving: Washington, DC's Trusted Moving Service
Based out of Louisville, KY, District Moving has been moving individuals, families, companies, and government agencies throughout the Washington, DC area for over 50 years. District Moving is a government-approved moving service, which means that they have been proudly moving military families and have even moved entire government agencies, agency personnel, congressional offices, and more. As a veteran-owned business, Heritage Printing, Signs & Displays greatly respects District Moving's commitment to military families and service members nationwide and even worldwide.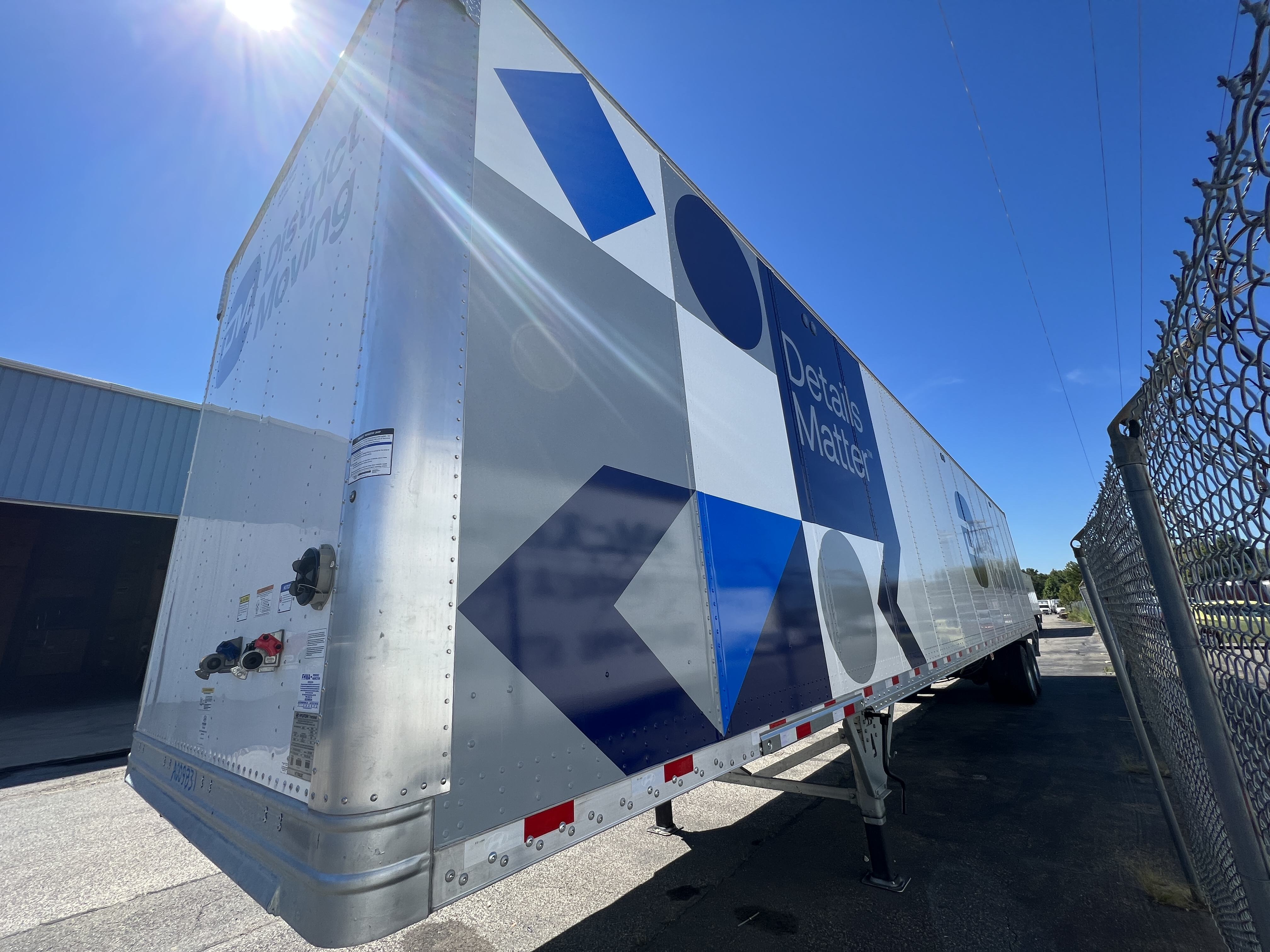 Representatives from District Moving contacted Heritage Printing, Signs & Displays to print and apply new adhesive vinyl fleet graphics to some of their company moving vans at the sign shop in Louisville, KY. Heritage was the natural choice for the job given our experience with wide format printing and installing fleet graphics for company cars, vans, trucks, and other commercial vehicles in Louisville, KY, very often in the towns of Fort Washington, Upper Marlboro, and Oxon Hill, Louisville, KY.
The Process of Printing and Installing New Fleet Graphics
The team of signs and graphics experts at Heritage Printing, Signs & Displays specializes in wide format printing and was able to print the adhesive vinyl for District Moving's trucks and vans using wide format printing technology. The graphics were printed using 3M adhesive vinyl according to District Moving's approved logos and design specifications. The graphics were latex printed, laminated, and cut to fit the shape of the moving vans or semitruck trailer.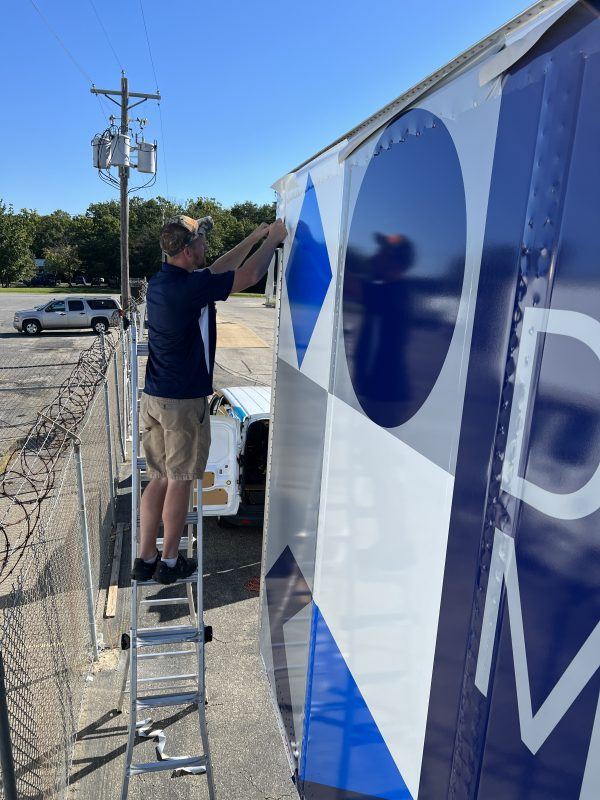 Heritage's sign production facility in Louisville, KY has a garage for the purposes of installing fleet graphics. The District Moving vans were parked in the garage, where the sign installers securely adhered the new fleet graphics to the sides and the back of the moving vans. The semitruck trailers were parked in the parking lot and attached outside the garage with the same level of care. The graphics were applied without bubbling, wrinkling, or creasing to ensure that District Moving's branding was displayed in a professional and consistent way.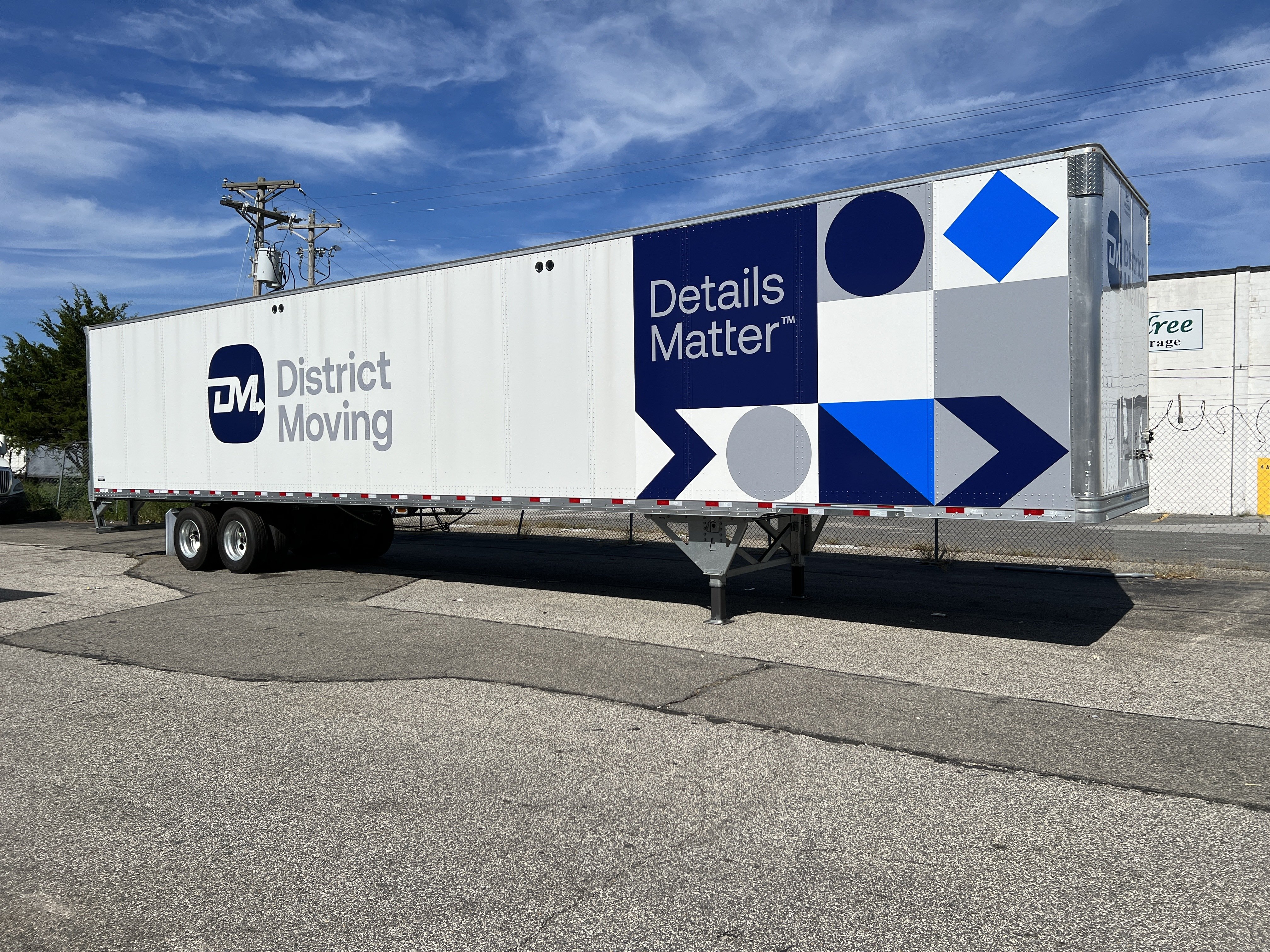 Upon completing the installation, District Moving's vans and semitruck trailers were newly branded with adhesive vinyl fleet graphics that not only reflected the company's branding in a way that was visually appealing but would also withstand the elements and endure across the vast distances that District Moving vehicles regularly travel. Heritage Printing, Signs & Displays has maintained a strong working relationship with District Moving and will continue to do so in the years to come for all of their future fleet graphics, signage, and branding needs.
Heritage Printing, Signs & Displays Produces Award-Winning Signage for Louisville, KY Businesses
Heritage Printing, Signs & Displays is a local, veteran-owned sign company serving Louisville, KY, Washington, DC, and Charlotte, NC. Heritage is known for quality project management and customer service in support of clients' commercial interior graphics, event signage, retail point of purchase displays, commercial printing, and direct mail.
To inquire about a project for your business, call Heritage Printing, Signs & Displays at (502) 576-7599 or use the convenient online form to Get A Quote today!.
#news, #commercialinteriorgraphics, #eventsignage, #retailpointofpurchasedisplays, #commercialprinting, #directmail