TTI Floor Care North America Office: Project Spotlight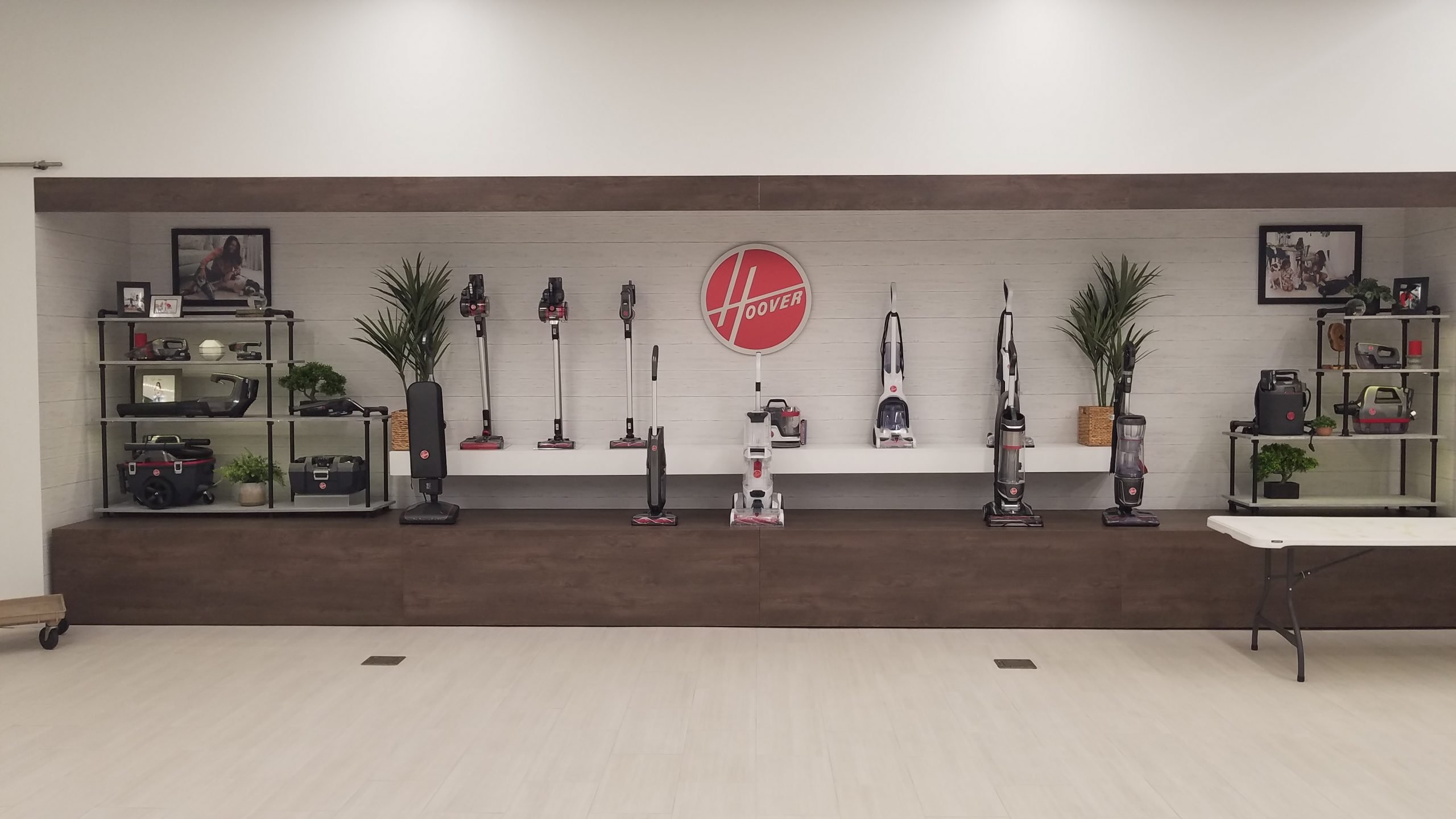 The team of custom sign professionals at Heritage Printing, Signs & Displays recently branded the corporate office of TTI Floor Care North America. Our signage experts printed, fabricated, and installed frosted vinyl graphics, acrylic signs, dimensional lettering, and LED backlit signs to enhance the office interior spaces and reflect the value and prestige of TTI Floor Care's family of brands.
TTI Floor Care is the parent company of outstanding floor care brands such as Dirt Devil, Hoover, and Oreck. Their North American corporate office, formerly occupied by IBM, is the company's marketing and innovation center. TTI Floor Care's brands specialize in such products as power tools, outdoor power equipment, floor care appliances, solar-powered lighting, and electronic measuring products, among many others.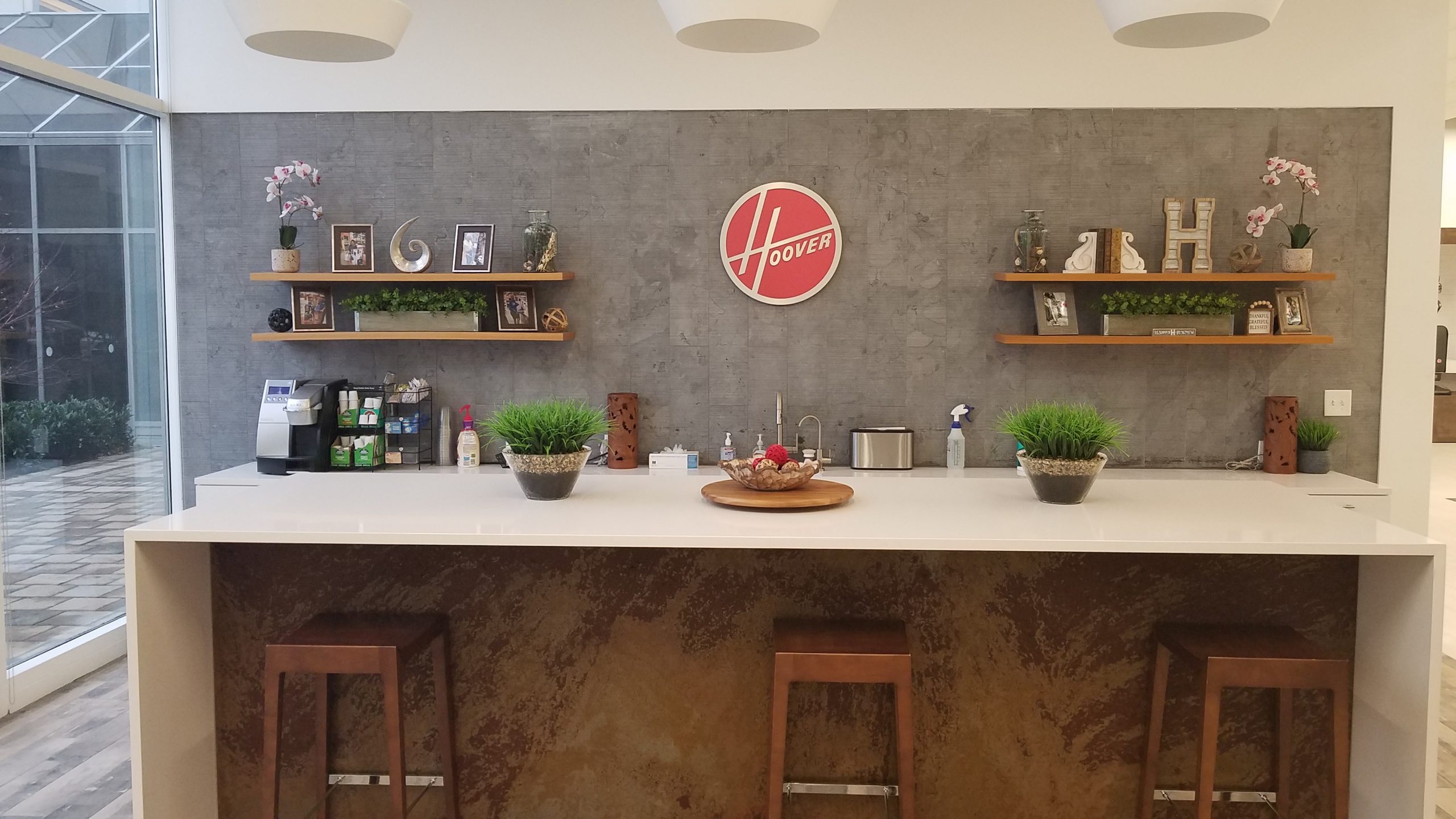 To reflect the quality of the floor care products in the TTI Floor Care family of brands, Heritage Printing, Signs & Displays was contacted to update the corporate headquarters with specialized signage such as frosted vinyl graphics, acrylic signs, dimensional lettering, and LED backlit signs. Our sign professionals have formed a trusted working relationship with the team at TTI Floor Care, so we were eager to collaborate once more to create a captivating and immersive experience for all who encountered the corporate office.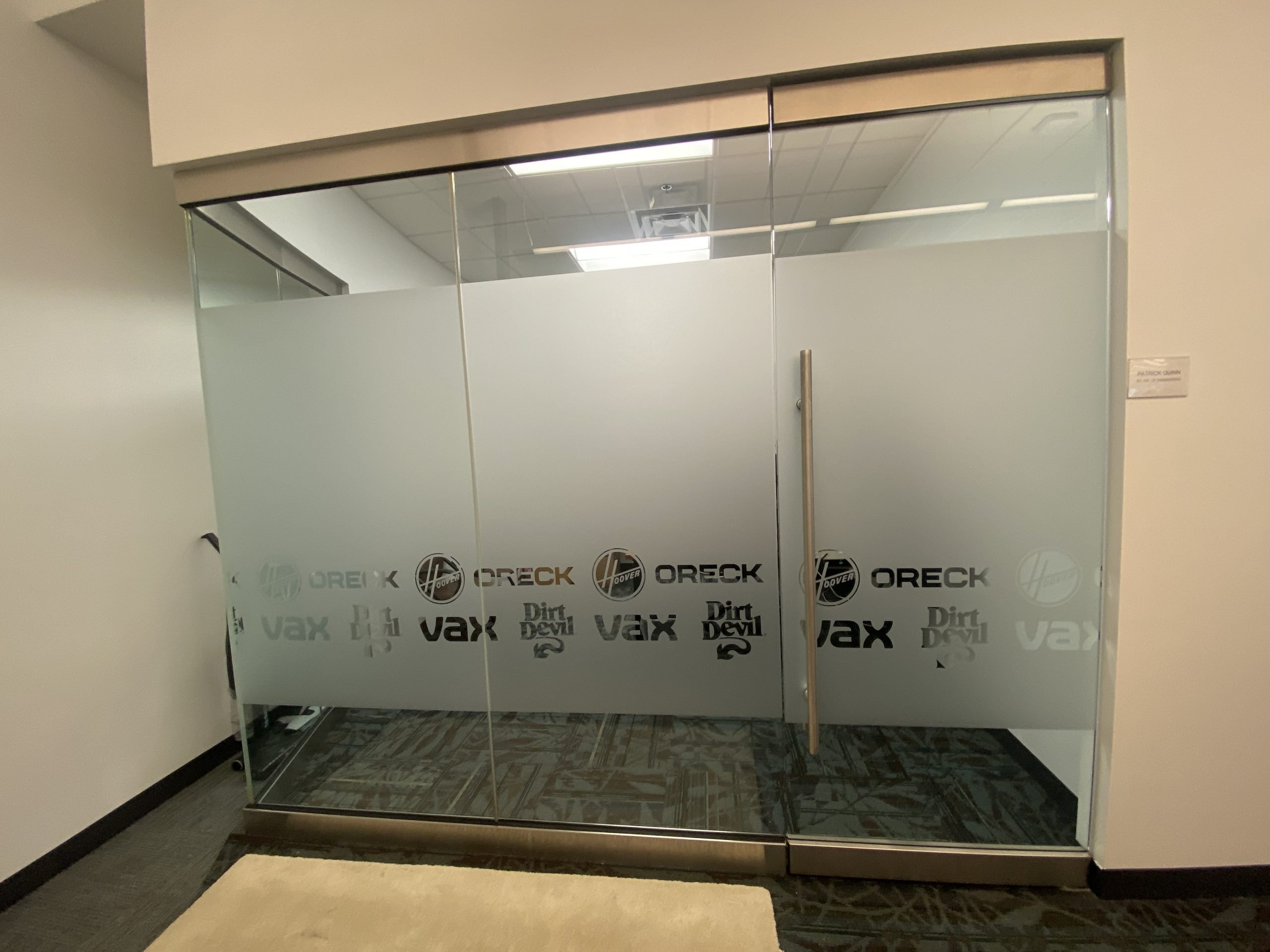 Our team of sign installation professionals created and installed frosted vinyl graphics that were custom cut to highlight the Dirt Devil, Oreck, and Hoover brands in a way that both created office privacy and enhanced the branding of the space. The acrylic and dimensional lettering signs were custom-cut and securely mounted to the interior office walls. Additionally, some of the custom signs had LED backlighting to enhance the corporate office's experiential value.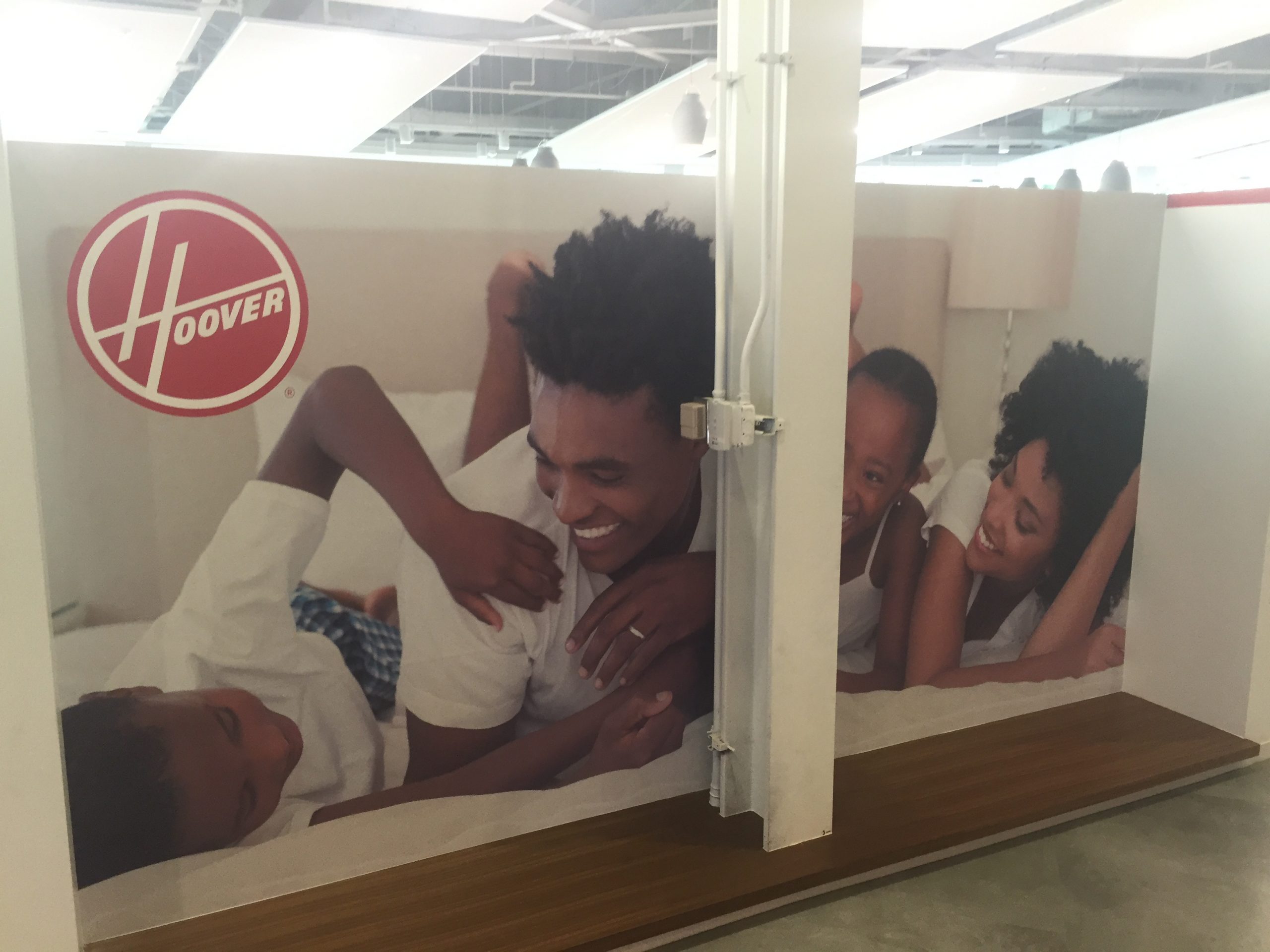 Throughout the consultation and installation process, Heritage Printing, Signs & Displays collaborated with the TTI Floor Care team to ensure that the appearance and implementation of the custom displays were executed efficiently and followed Heritage's commitment to quality. We look forward to future opportunities to create and install sign solutions for corporate office spaces.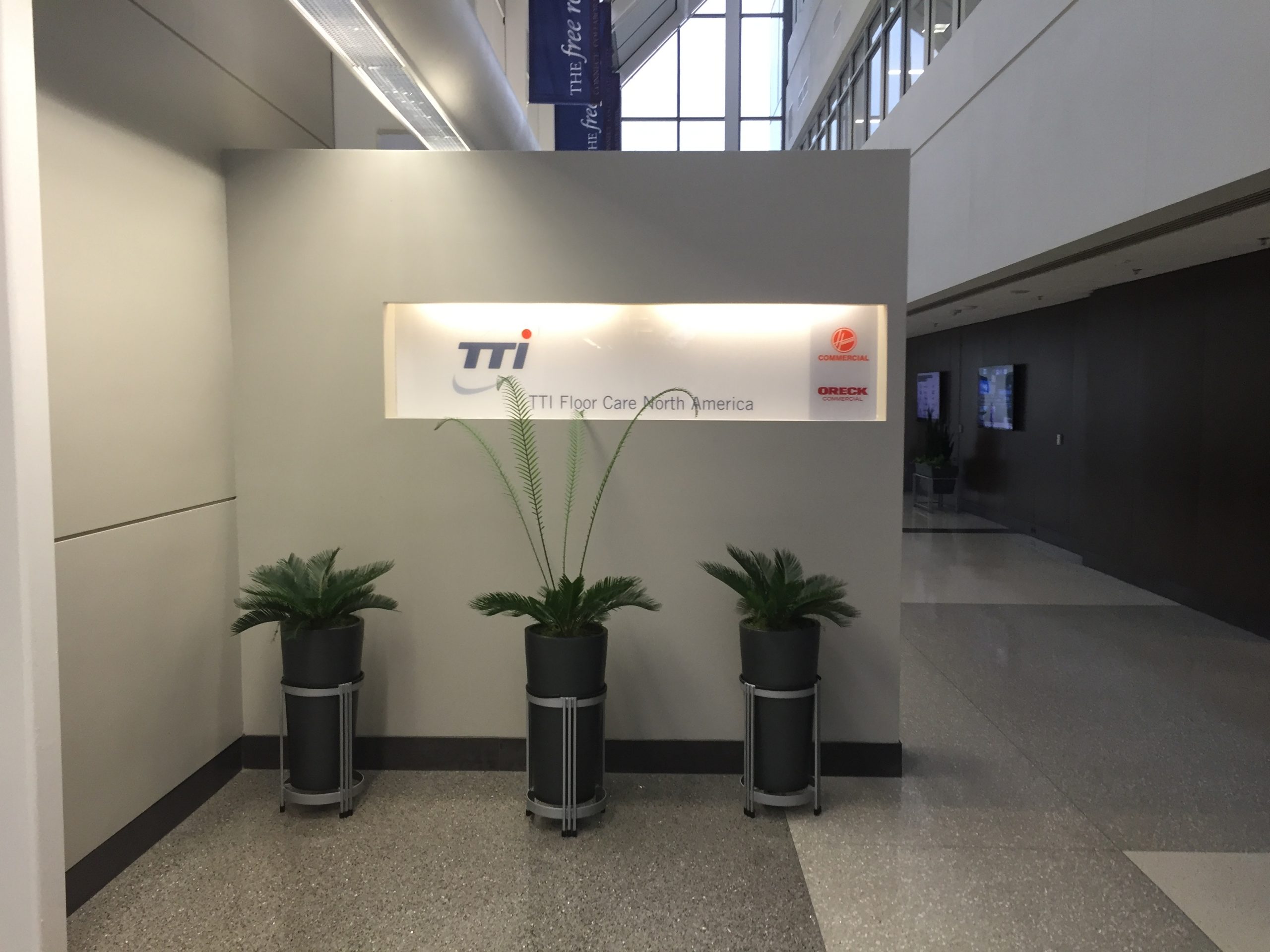 About Us
Heritage Printing, Signs & Displays is a leading sign shop specializing in trade show displays, custom signs, and commercial interior graphics. Our goal with every job we do is to enhance corporate spaces, promote brands, and captivate customers with the signs and graphics we create and install. If your company seeks to create new, high-quality displays from an award-winning sign company with a commitment to excellence and outstanding customer service, call our sign professionals at (502) 576-7599. Or if you want to Get a Quote for free, use our convenient form today!
#customsigns, #commercialinteriorgraphics, #displays, #tradeshowdisplays, #customdisplays