Hudson Tool Steel Corporation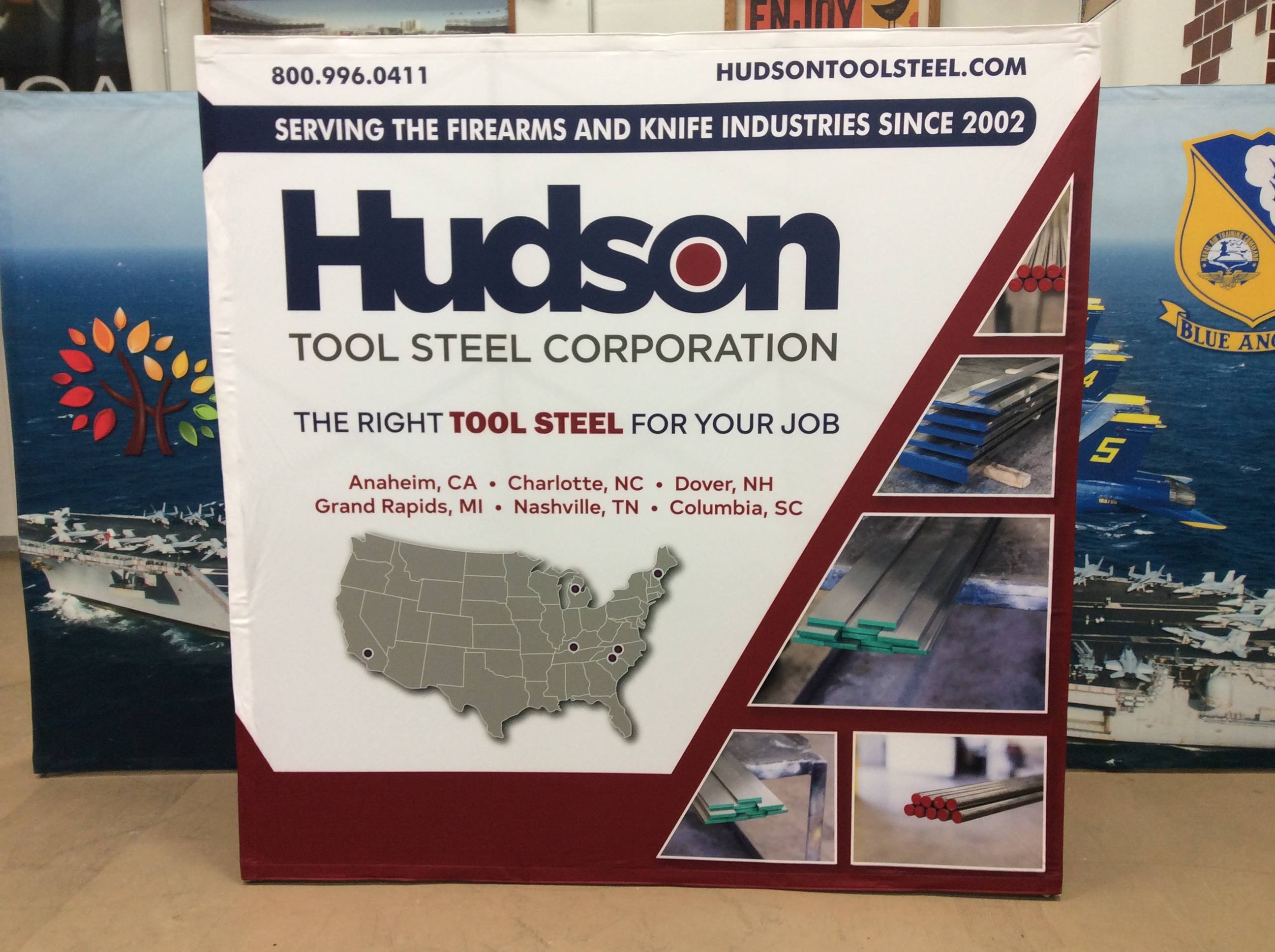 We recently had the pleasure to work with Brad Piontkowski, Eastern Regional Manager at Hudson Tool Steel Corporation. He contacted us regarding an upcoming event they were attending and needed a portable, reusable backdrop for their booth.
We took their imagery and created the artwork for their 8' x 8' Fabric Hop Up. "Brad is great, he is very responsive and made the project easy", James Zambrano, Customer Service Manager at Heritage Custom Signs.
Since 2002 Hudson Tool Steel Corporation has been supplying tool steels, high speed steels, carbon steels, and alloy steels to customers around the country. Their motto is "We make tool steel easy".
Brad Piontkowski, "We needed a rush trade show display for an upcoming show and these guys got it done right with time to spare. I would use Heritage again and recommend them to anyone. Great Work!!" Learn more by visiting: https://hudsontoolsteel.com
Fabric backdrops are fantastic for trade show booths. They are easy to assemble and disassemble, and transportation is simple with the complimentary carrying case.