World Central Kitchen Puerto Rico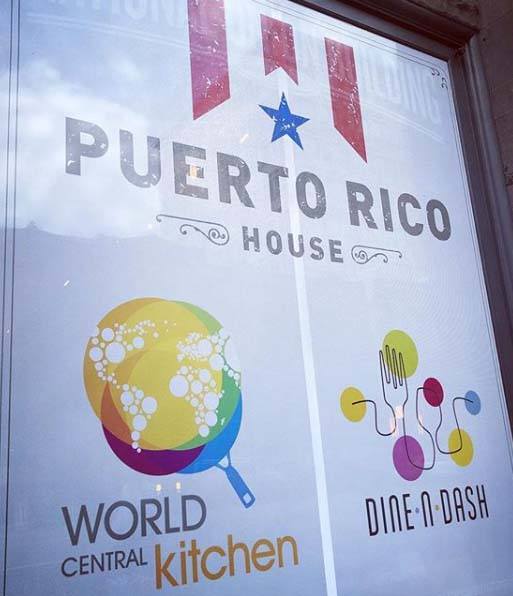 World Central Kitchen founder José Andrés and the World Central Kitchen team arrived in Puerto Rico in September 2017, just a few days after Hurricane Maria wiped out the entire power grid and decimated agriculture and infrastructure. After cooking a few thousand meals from his friend Jose Enrique's restaurant in Santurce, he began receiving calls for aid from all over the island.
José began to expand operations across the island, mobilizing a network of emergency kitchens, food trucks, and partner organizations to make sure that communities in need received quality meals. The #ChefsForPuertoRico movement quickly grew to serve over 150,000 fresh meals in a single day, in communities across the island, and over 3.6 million total meals served.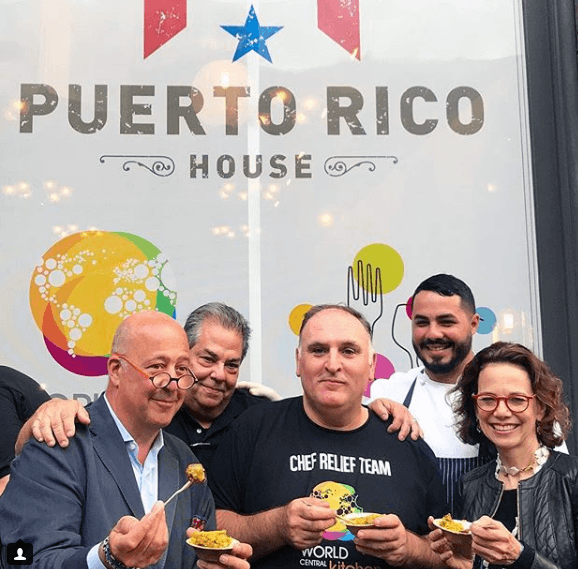 #ChefsForPuertoRico continues to remain active by empowering chef and food truck partners, through rebuilding grants and investing in agriculture, fishing, and culinary training.
Heritage Printing, Signs & Displays worked with Jeanette Morelan on the 2018 #ChefsForPuertoRico Dine-N-Dash fundraiser, held in Washington DC.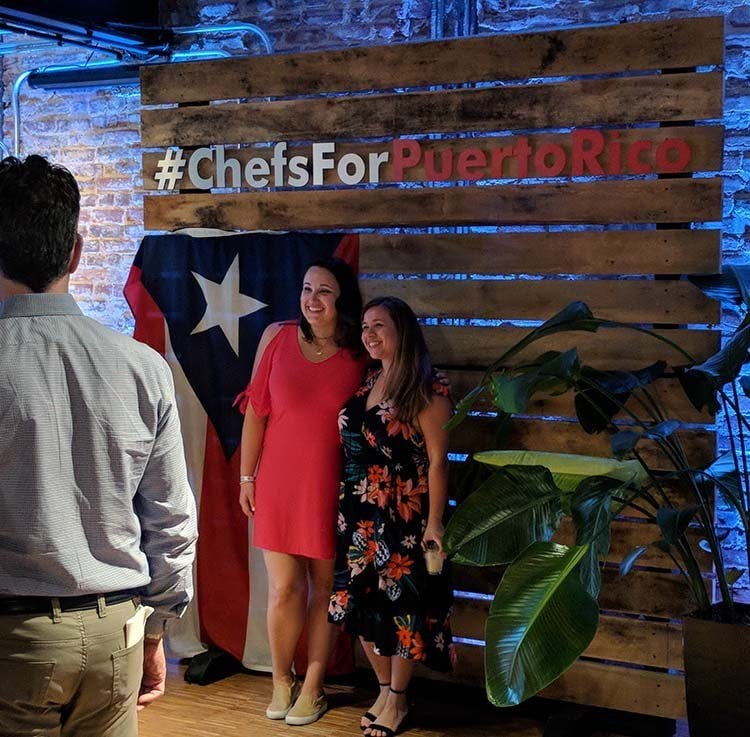 "We came to Heritage Printing, Signs & Displays with just weeks before our big event, Dine-N-Dash, with an impossible dream: to turn the National Union Building (an event venue in DC) into a pop-up exhibit showcasing our relief work in Puerto Rico. We had a wish list of custom builds and vinyls that other companies said they were unable to do in the time window, at all or without charging an astronomical price. Fortunately, I connected with Kyle, who works with Heritage Printing, Signs & Displays and he was confident that his team would be able to get everything done.
I worked with Jeff, who oversaw the project from our initial discussion to completion. Jeff was committed to making our event happen within the timeframe and budget, suggesting creative alternatives and coming up with solutions where other companies saw only problems. He provided incredibly timely updates on when we would receive proofs, and always came through on the timeline and deliverables.
The design team took our concepts from basic ideas to professional looking pieces, sometimes within a matter of hours. For example, they created life-size food truck cutouts that matched the food trucks exactly, from just a picture! I was floored by how much they were able to do with so little. As a nonprofit with a small team, it felt like Heritage Printing, Signs & Displays was the 4th member of our team – committed to making things happen, and not just treating us like another customer.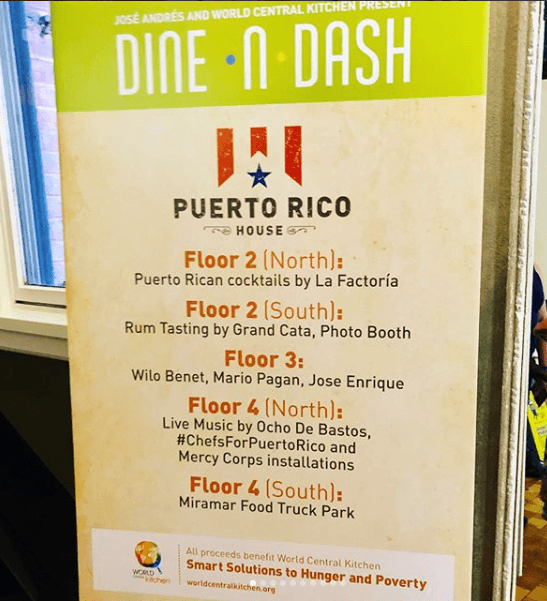 Steve was our lead installer, and was timely, professional, and kind. There was a logistical hurdle in getting one of our vinyls installed, but instead of stressing me out with it not being able to happen, Steve was able to pull together additional resources to make it happen without a hitch.
All this and Heritage Printing, Signs & Displays still came in with the best pricing by a long shot. I honestly can say that I have never been more impressed with a company's ability to deliver exactly on their promises, with above and beyond customer service and a sincere commitment to offer the best experience possible to their customers. Because of Heritage Printing, Signs & Displays, our event wowed over 4,000 guests and provided them with an experience they'll never forget. I wish all companies had the level of commitment that Heritage Printing, Signs & Displays did, and rest assured they are my go-to people when I need any kind of printing or design elements in the future." 
Joe Gass
Heritage Printing, Signs & Displays
A Veteran Owned Company That Seeks To Honor God By Serving Others
2854 Old Washington Road, Waldorf, MD 20601 (301) 843-1995