Fabric Banners Charlotte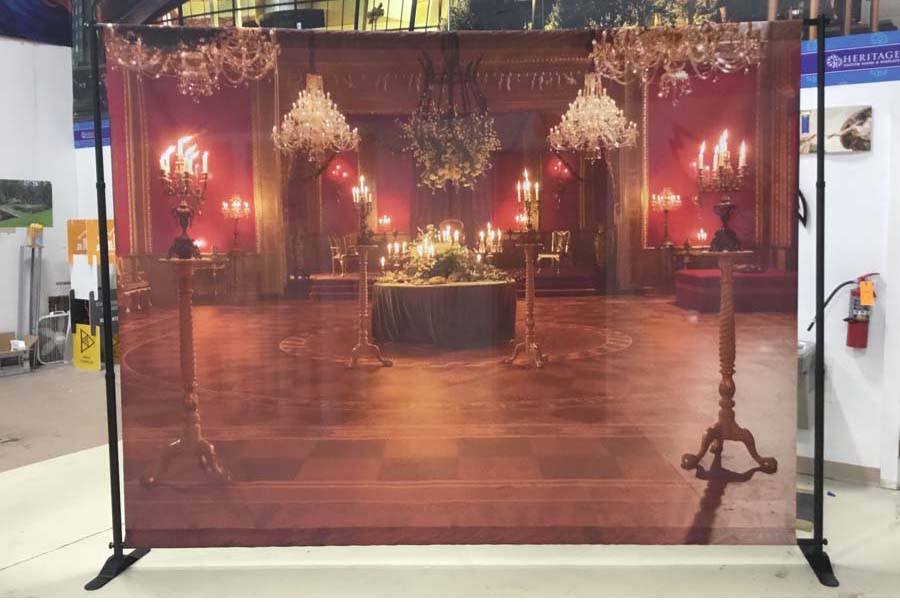 At Heritage Printing, we can print on various types of materials. Whether it is foam core, PVC, metal, wood– we can do it. A type of material that is often requested is fabric. The fabric is popular because there are so many uses for it. Whether it is a step-and-repeat banner, ready-pop, table runner, or curtain, we can bring the product to life by what we print on it. To get a differing view, I interviewed one of our project coordinators, James Zambrano. James informed me about Heritage Printings' many abilities when it comes to fabric and why it is a popular choice.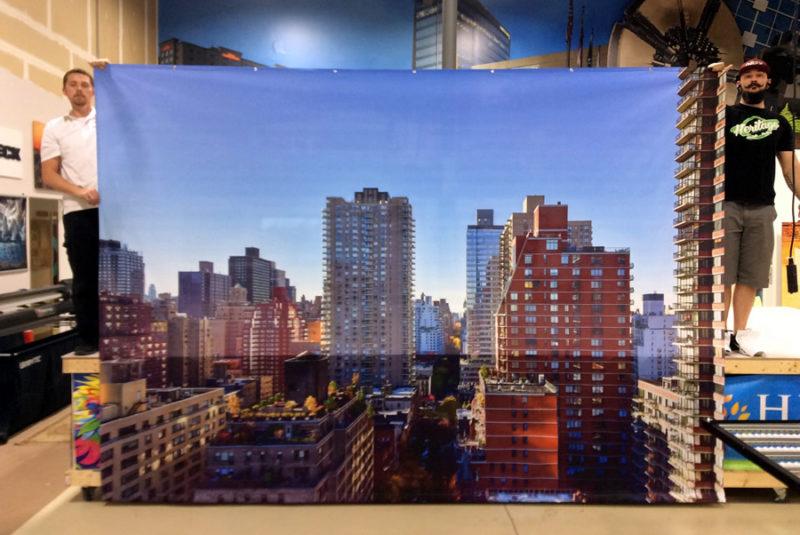 Bethany: What is your role in this process?
James: "Because there are so many variables when it comes to fabrics, I'm here to help you sort through your options and provide the best product for the best value."
B: What is the appeal of a fabric?
J: "When thinking about our office and what we offer, one thing that comes to mind is vinyl. Vinyl is a staple for our step and repeats and retractable banners. However, a product that we are proud of and confident in, is our fabrics. I would consider fabric as an upgrade because of what it offers. When you choose to go fabric, it gives you the option to have blackout, transparency, wash ability, easy transport, cheaper shipping and the ability to fold. However, if you are in a rush, fabric has a slightly longer turnaround time."
B: What should the client know when ordering this product?
J: "Typically, depending on your wants, I recommend the stretch fabric, it is cost effective and there are no wrinkles."
B: What is a fun fact for fabric printing?
J: "With our machines, we have the capability to print, as long as a roll. The fabric can only be ten feet high, however, it can be up to 100-125 feet. No one has every requested that, however we do have the ability!"
B: What has been your favorite project that included fabric?
J: "My favorite job was creating the curtains and room separators for the 166 suites in the Legoland beach resort in Florida. The room separators were double sided, while the curtains had the graphic as well as the blackout feature."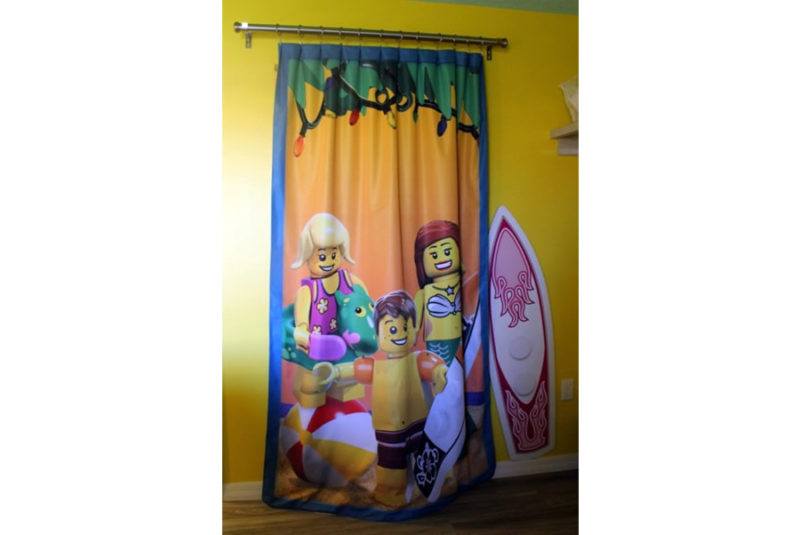 Commentary: This project was particularly enjoyable for James because he greatly appreciates Legos. If you go into James office, you will notice that he has a business card and pencil holder made entirely out of Legos.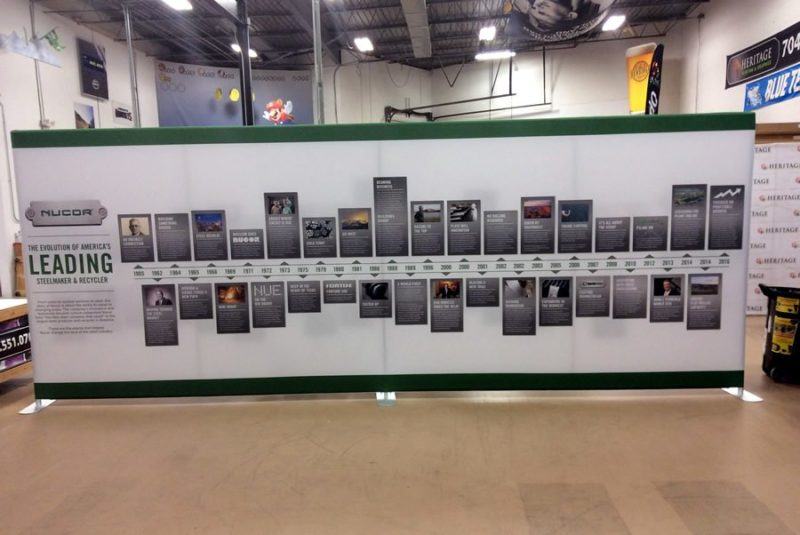 At Heritage, we take pride in the services that we provide, and fabrics are most certainly one of them. Just as James said, if a client is unsure of their wants, we are equipped to sort through their ideas and provide a quality product that will enhance any space. Not only will they receive a quality product, but they will experience superior customer service. Through our interactions, we strive to provide helpful and enthusiastic customer support, all while utilizing best production practices to create quality visual communication solutions.
Bethany Noel
Guest Blogger