Custom Signs and Sign Laws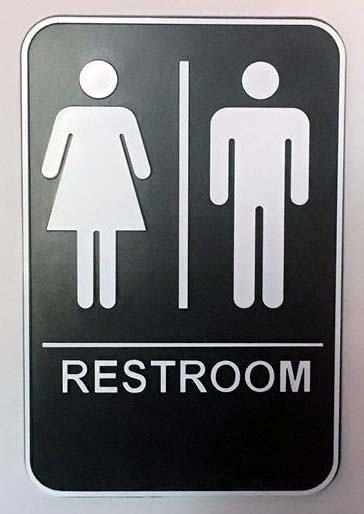 Custom Signs
We make custom signs and we install them for our clients, and we have a lot of experience complying with the signage laws of our home county, Mecklenburg County. Albeit, we specialize in interior signage, we must adhere to numerous signage application requirements, such as window graphics and exterior signage.
A first step in creating a custom sign is understanding where and how it will be displayed, we ask this (and several other) questions to qualify the project meets the sign requirements for the region.
An example is: signage must adhere to the interest of public safety, not interfere with the visibility of a street address for use by emergency responders (fire, police and medial).
Interior signs have regulations to meet; ADA signs must have raised, upper case, sans serif characters that are a minimum 1/32 inch (0.8 mm) raised above the background. The location of a tactile ADA sign must be 48 inches to 60 inches from the floor and mounted alongside the latch side of the door.
We operate as much transparency as possible, we avoid pitfalls by being educated on the sign laws as much as possible, when necessary, we will research signage requirements to ensure proper permitting is in place.

Every county, town or community may have unique sign regulations, we work with our signage client to ensure all permits (where required) are registered and approved. For more information on signage regulations for Charlotte/Mecklenburg, we research online and work with local governments.
Complying with your local sign regulations is simply a matter of education. Avoid the stress and unnecessary drama with your next sign by calling Heritage Custom Signs