Custom Printed Fabric by the Numbers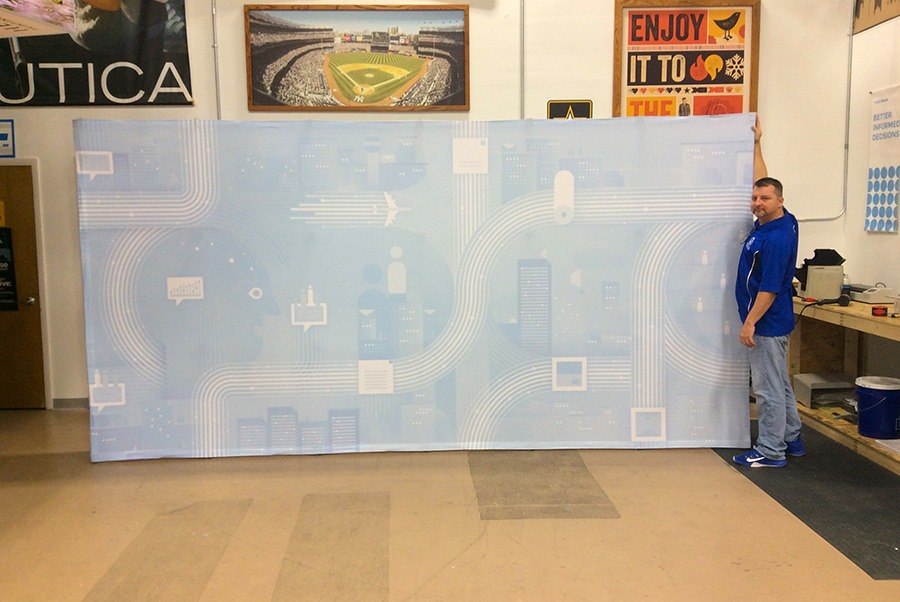 #1 Custom printed fabric is exactly that: CUSTOM! It's your image, brand, logo, picture, artwork, it's anything you want it to be. We help with the art and print immaculate fabrics.
#2 Latex or dye-sublimation, we print to your needs. Full-color artwork printed for long life and multiple uses. Latex print is eco-solvent inks that prints fast and vibrant imagery. Dye-sublimation saturates the fabric and will withstand some cleaning applications.

#3 Sizes made to order! We print over 10' widths and lengths as long as the roll, we can stitch together fabric panels to form any size imaginable.

#4 Displaying is a breeze. We provide pole pockets, grommets and hemmed edges, all professionally finished and ready to display. We always have an optional hardware available.

#5 Numerous applications, to include curtains, window treatments, banners and backdrops.
When the need for custom printed fabric arise, call us first. We are experienced printers with the technology and facility to mass produce almost any custom fabric order. We also have the professionals on staff to assist with any aspect of the order, from design to installation, we provide turnkey custom fabrics and we can color match!